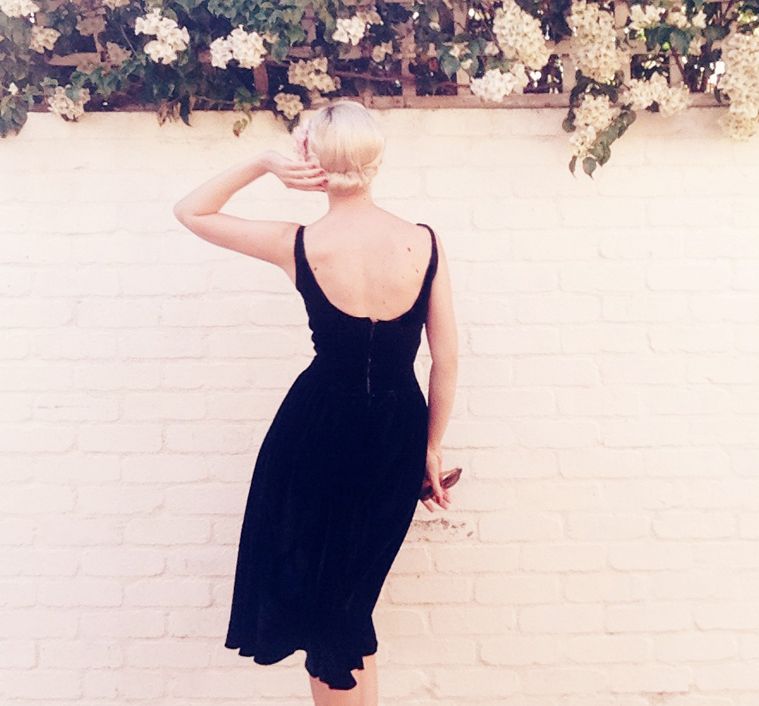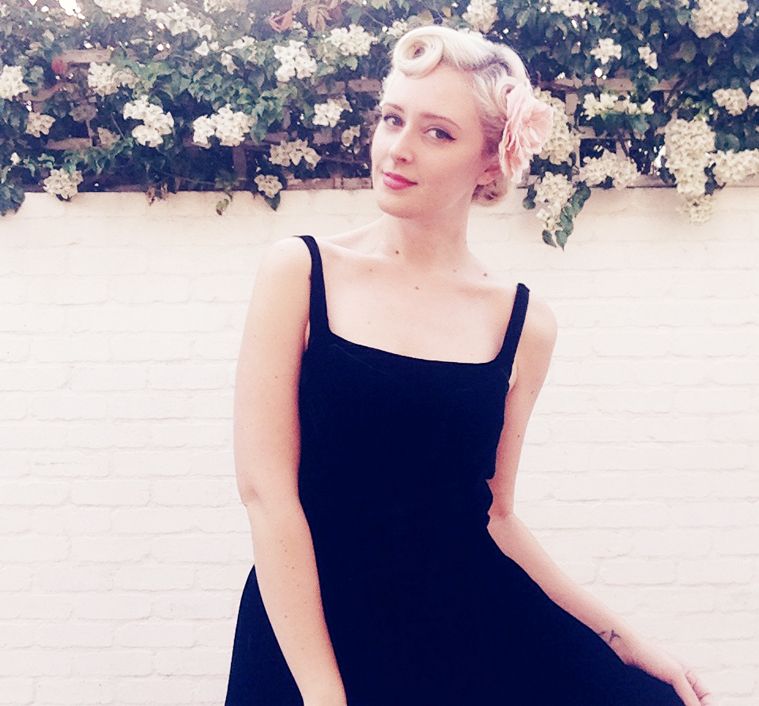 It is most definitely an essential item in every woman's wardrobe a classic black dress! I know as the saying goes its a 'little black dress' but if the hem line on any of my skirts start to rise above knee length i start to get notes of discomfort setting in, i find a perfect fitting below knee skirt or dress is just as sexy and alluring than a hiked up length! (oh, i just realised im starting to sound like my mother...eeep) and as an added plus if you feel comfortable and sexy in your own skin it shows through to everyone else too!
I purchased this velvet scoop back 1950's dress from MoMo's on Beaufort street, it was a panick buy as i was jet setting off to a blogger awards night and i had.....nothing....to wear! It has since become one of my favourite pieces (not to mention i have a weird love for the feel of velvet) but it fits perfectly, and the skirt has a nice cut to it that gives it a little volume without trying too much!
I have also been wearing it as an everyday piece now, just by adding a casual knotted cardigan it tones it down a little and makes it suitable for day wear!
I have a full weekend planned and i cant wait to kick it off with some swing dancing tonight!
Happy Friday Xx
(Wearing: Vintage 1950's velvet dress)