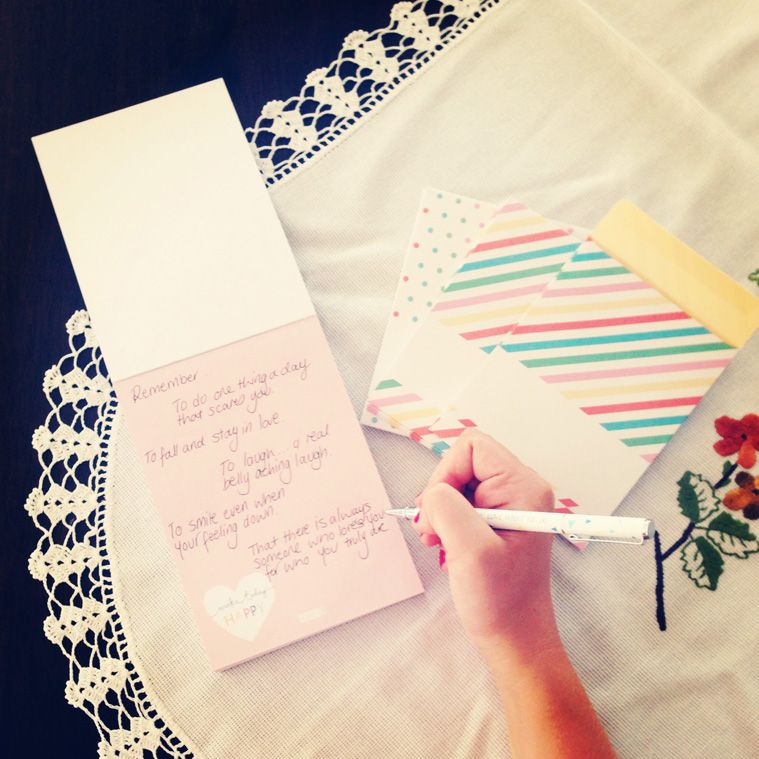 I wanted to share with you all a little weekly venture i have started called Project Joy!
I realize even though i feel like i share quite a lot about my life here on this little blog i actually probably don't its more on the surface bits and pieces and mostly the happy and positive side to me which is what i find about most bloggers (makes sense though...i mean why would you want to read a blog based around negative things anyway!) but i have had a few life changing events happen to me recently that have put into perspective my view on my life and ultimately who i want to be. (getting deep now huh!)
I wanted to start by sharing with you that i have recently been diagnosed with anxiety, if your wondering "she seriously doesn't look like someone with anxiety" then your not alone on that because i didn't know that myself for a long time, to describe what it is like is pretty simple! You know that stomach in knots feeling you get when you are about to speak publicly in front of a crowd or when you are going on a first date its exactly like that! the thing is i feel it almost all the time and a bizarre sense of dread fills my thoughts and sometimes it makes the easiest things like being home alone the hardest things in the world.
Now i know i am not the only one who has this condition and i guess because i have always been a happy-go-lucky kinda gal and this has recently become a pretty big part of my life i wanted to share it with you in the hopes you don't feel alone too if you are going through the same situation.
So in the light of all this i have spent the past few months changing sections of my life that i never realized were a negative influence on me and i now know that even though i am a good person who does the right thing blah blah blah, i want to do better than that! I swear along the way through life i have lost my ability to be open..truly open with people and my surroundings! I move away from crazy looking people on the train, i see a piece of rubbish on the floor and i walk past it, i don't MAKE time for those i don't see often in my family, i sometimes rely on others to induce happiness within myself and if things get rough i generally sit and wallow instead of turning my misfortune around into something positive.
I know its all well and good to want to be a positive ball of inspiration bouncing around so i have set myself a once a week challenge that will hopefully gradually become something more frequent.
I kick started this little project last week when i letter dropped my neighborhood, filling my KikkiK notebook with positive sayings and just dropping them around for people to read, i imagined how i would feel if i were to have a cruddy day at work and find a little pick me up note! i would have to say it would make me feel a little happier!
I hope you don't mind me sharing this with you all and i hope that you might even give it a go yourself and let me know about all the random joy your spreading around! Huzzah!!