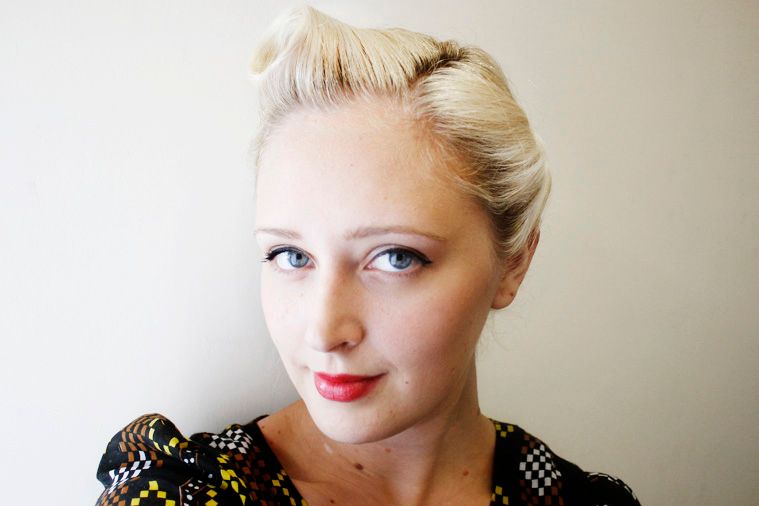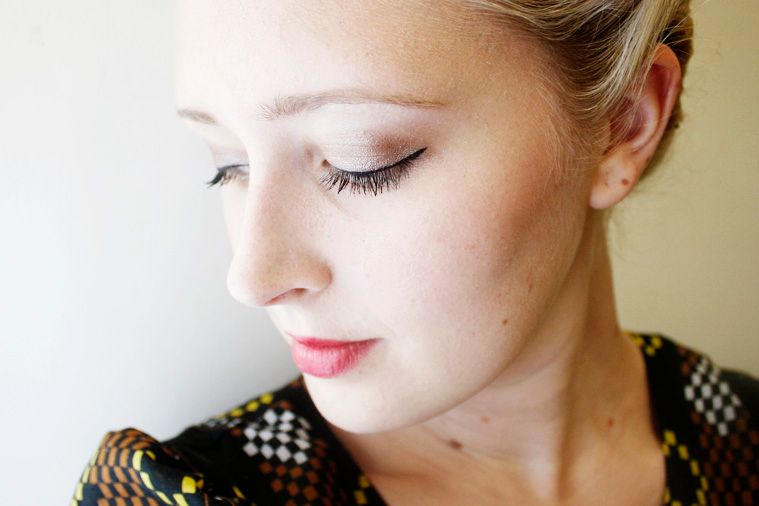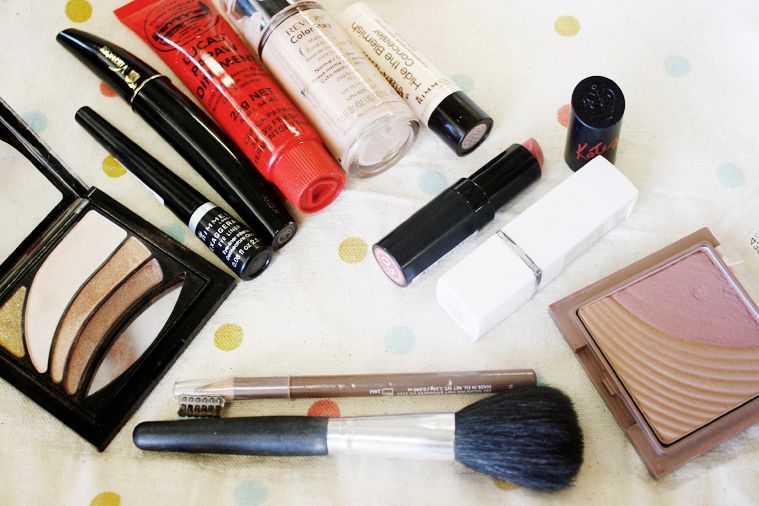 I had a few comments requesting what makeup i use and since i am not a "have to buy every new piece of makeup and learn every technique" kinda gal i thought i would just do a small post about what i use on a regular basis.
I do like makeup particularly lipsticks but if i find something that works for me i will usually stick to it! Im not too crazy on the tools either, the quicker and easier is best for me.
Step 1 - Start with a clean face and dab Rimmel concealer under your eyes and on any annoying spots.
Step 2 - I use Revlon Colorstay foundation because its light and gives great coverage just smear on a desired amount and work it under your chin and into the hair-line (just a little dont go crazy)
Step 3 - I take the L'Oreal eyeshadow palette and use a finger to brush the cream shimmer under my eyebrows.
Step 4 - Brush the darker eyeshadow over the entire eye using a finger to smudge the edges.
Step 5 - Use the cream shimmer in the corners of your eyes and work it outwards.
Step 6 - Take your eyeliner pencil and fill in the spaces i use Savvy (its good for blondes)
Step 7 - Next on to the eyeliner! i have tried a few in the past but i have always come back to Rimmel the tip is easy to use and it stays on all day line your eyes and flick the end upwards to create a cat eye look.
Step 8 - Apply a few coats of Mascara (if your rushing try not to poke your eye out)
Step 9 - Use your blush brush to add a little colour to your cheeks i use the fish face to get the outline to follow when applying it i use Revlon Blush becuase i can sometimes add a little bronze to it too (only when im feeling adventurous)
Step 10 - Apply a lip balm (Lucas Paw Paw) and then a few swipes of lipstick in the pictures above i am wearing Model Co True Red.
So there you have it! Nothing fancy but it suits me just fine! Have any of you posted about your makeup routine before? If so, post a link in the comments id love to read them.
Xx