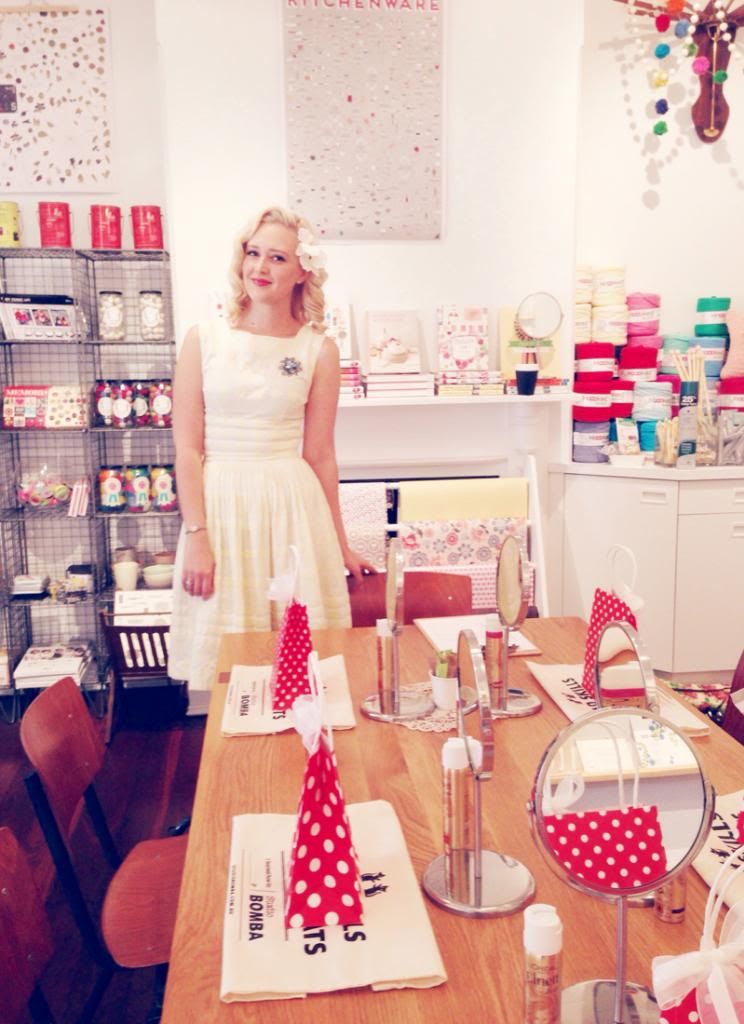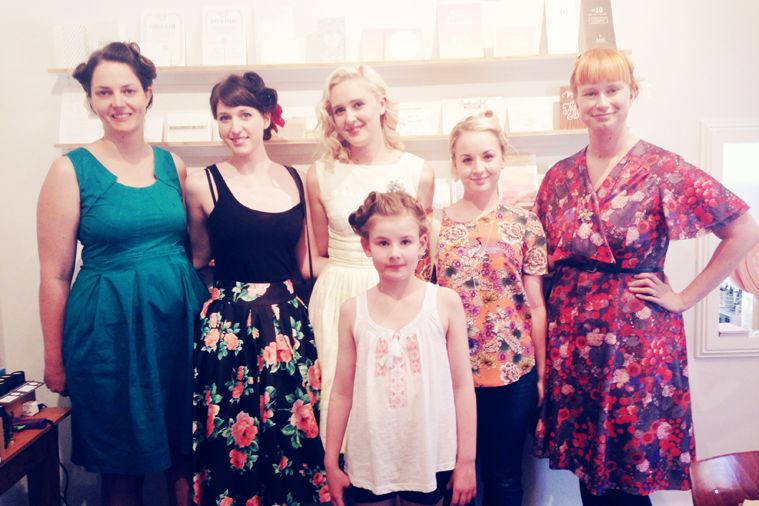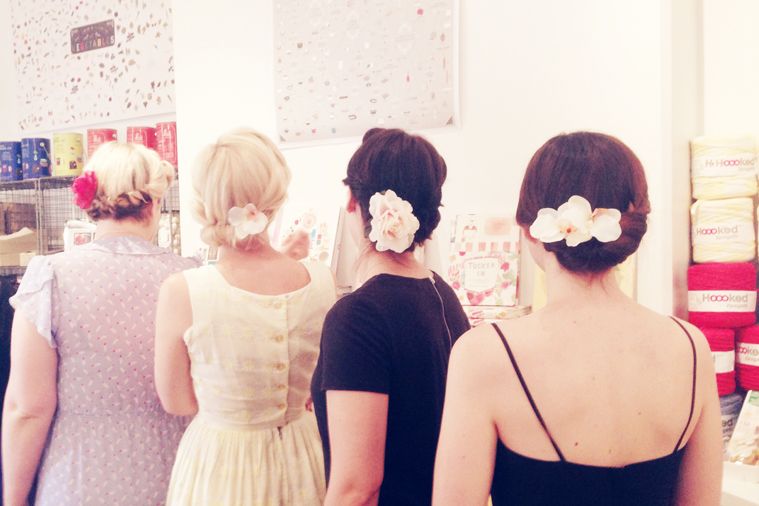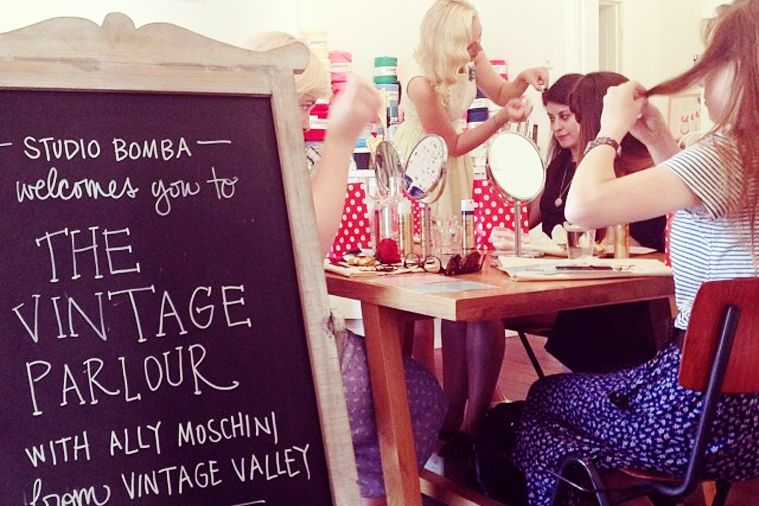 On Sunday i was thrilled to kick off
Studio Bomba's Summer School
with The Vintage Parlour.
Its hard not to be inspired running a workshop in Studio Bomba it is such an explosion of colour and quirkiness! (my kind of place) I was a little nervous as i always feel like its a double pinch myself moment that ladies want to come and learn something i get so much joy out of!
Unfortunately the time flew by and before i knew it, it was all over! I met some gorgeous ladies and we gossiped over cakes and coffee about all things vintage, swapped our favourite op shop nooks and of course they walked away with some pretty swell tips and tricks for classic vintage hair styles!
To say i am just a little excited about all the amazing opportunities coming my way at the moment is an understatement i feel like the luckiest lady alive!
Summer School is far from over though so if your looking for some new crafty skills to master or want to purchase a workshop as an amazing christmas present then pop on over to check out
their classes
!
Again an enormous thank you to all the ladies who came, I am so thankful and grateful Xx