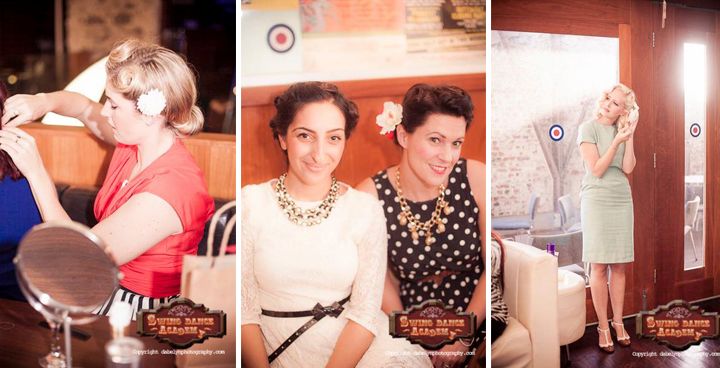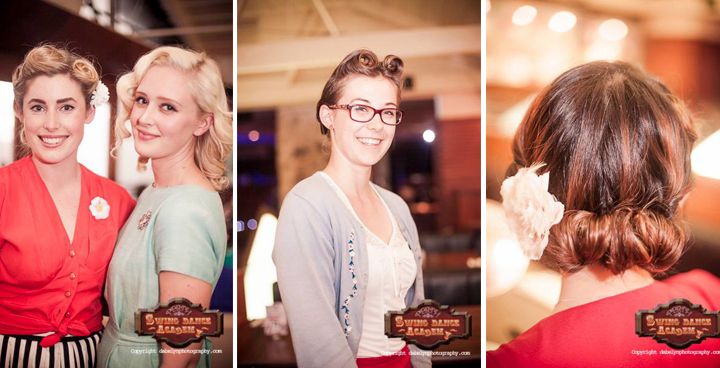 Over the weekend The Vintage Parlour hair how-to day launched!
To say i was nervous was an understatement i arrived almost two hours early and loitered around sweating like crazy because i was trying to stop myself from loosing my breakfast (lovely i know) i had never spoken to a group of ladies about vintage styling let alone run a class teaching them tips and tricks!
But after everyone started arriving i immediately lost all my jitters as everyone was so lovely and incredibly kind, (even when i did squeal..loudly..with delight at meeting a few Vintage Valley readers..sorry about your ears ladies) i was able to put faces to names(& Instagram accounts) and we all spent a few hours chatting about hair and fashion with a few glasses of champagne, we then finished the night off with a few solid hours of swing dancing! (i was exhausted to say the least)
I seriously didnt want it to end and i am so hoping
Perth Swing Dance Academy
will want to host another Vintage Parlour day, fingers crossed!
I was super sneaky and borrowed these amazing images of the day from
Dabelyn Photography
! She is also one of the amazing teachers at
Perth Swing Dance Academy
they are hosting an introduction to Swing Dancing this Saturday if you are keen to give it a go...you can book on their website
here
!!
Thank you to all the wonderful ladies who came down, it was incredible to meet you all and im pretty sure i have the worlds lovliest readers (Huzzah!!!) Xx