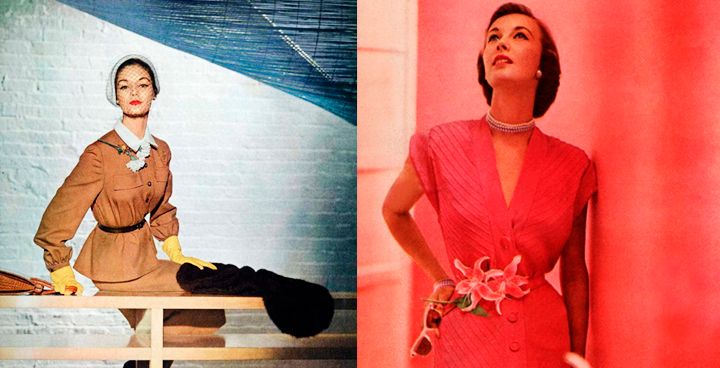 I have been completely obsessing over the idea of accessorising with pieces that make an impact but are still pretty and natural, I have been wearing brooches in clusters on the waistline of my pencil skirts and draping colourful scarves through the belt on my dresses!
One amazing idea is pinning fresh flowers to your outfits! I spotted the photograph of the pink dress a few months ago and it has stuck in my mind ever since, after that I then I started seeing it everywhere!!
It's just such a cute and fresh way to add a little colour without going too crazy!
Love it!
(All images from
MyVintageVogue
)