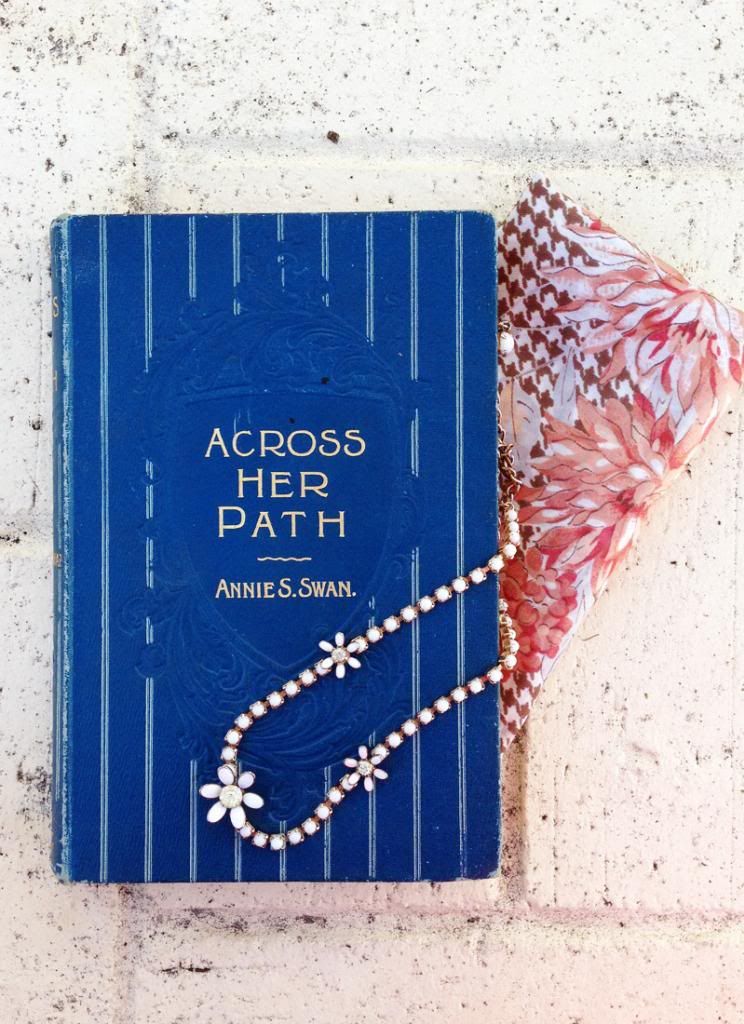 In celebration of reaching over 1,000 followers on this humble little blog of mine i have decided to treat you all to a little giveaway to thank you all for being so smashingly amazing!!! These are a few of my favourite things (when the dog bites..when the bee stings...when im feeling saaaad) ok ok...enough singing but in all seriousness this classic book (beauty from 1904) a cute printed headscarf and a vintage sunflower necklace could be yours!
All you need to do to enter is comment below...no tricks or jumping through hoops just plain old enter and win..and what the hell enter a few times if you want..cause thats just how you roll!
Thank you for reading and commenting on the Vintage Valley blog and making me feel my ramblings do make sense..it really is something i hope i can continue doing for a long time!
Winner will be chosen at random on the
16th of August.
Good Luck! Xx