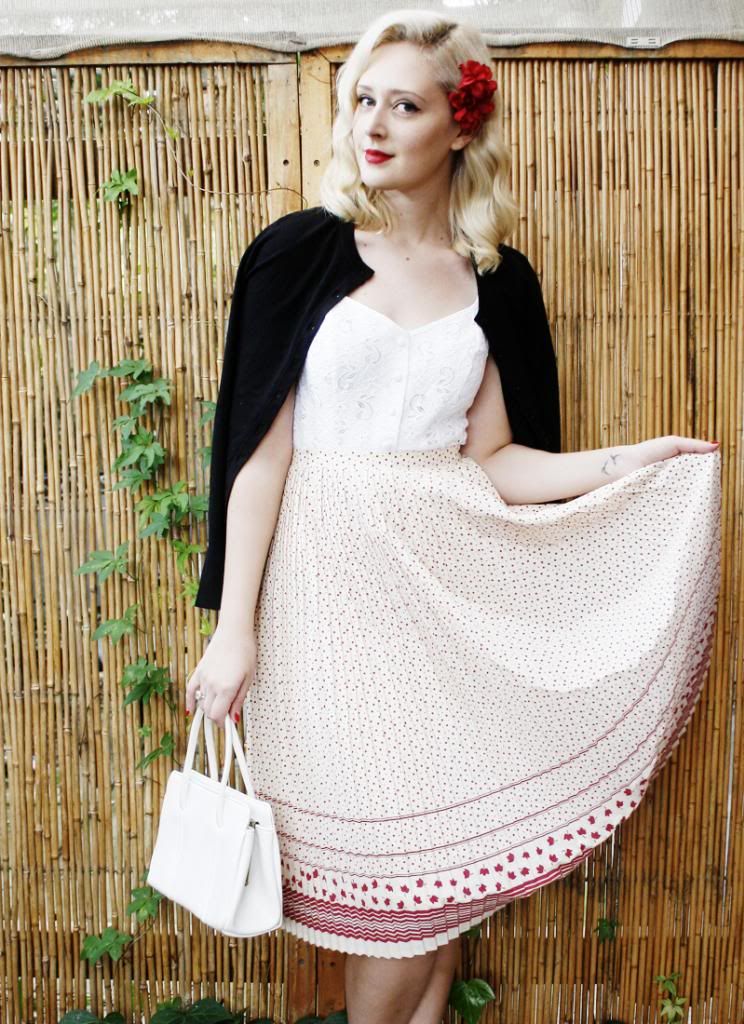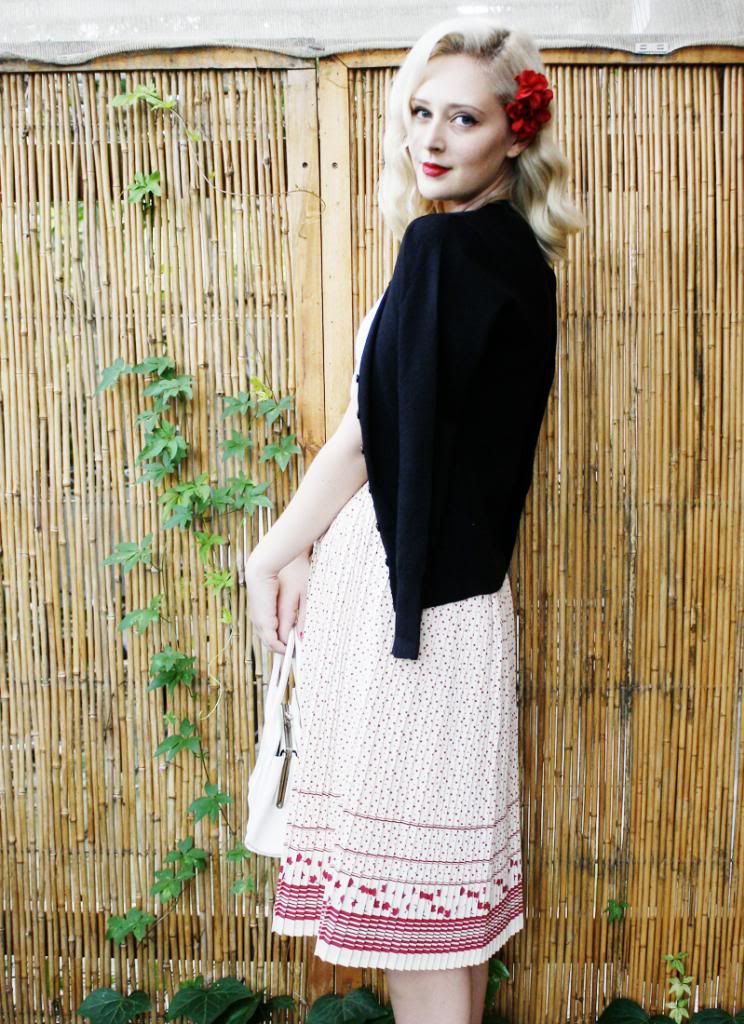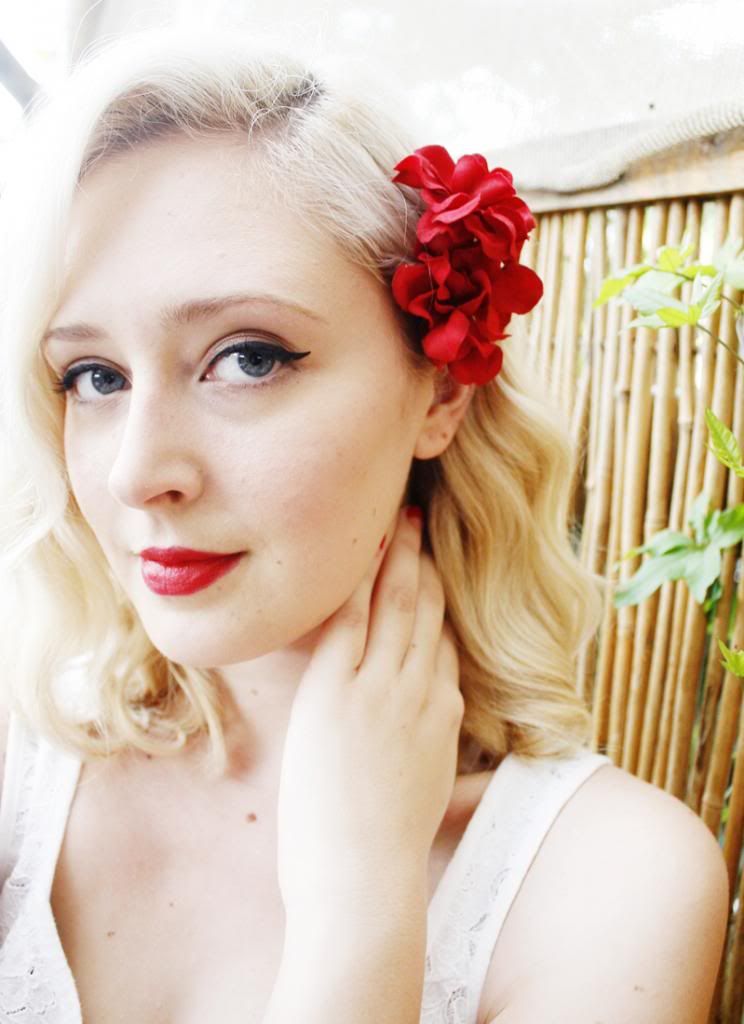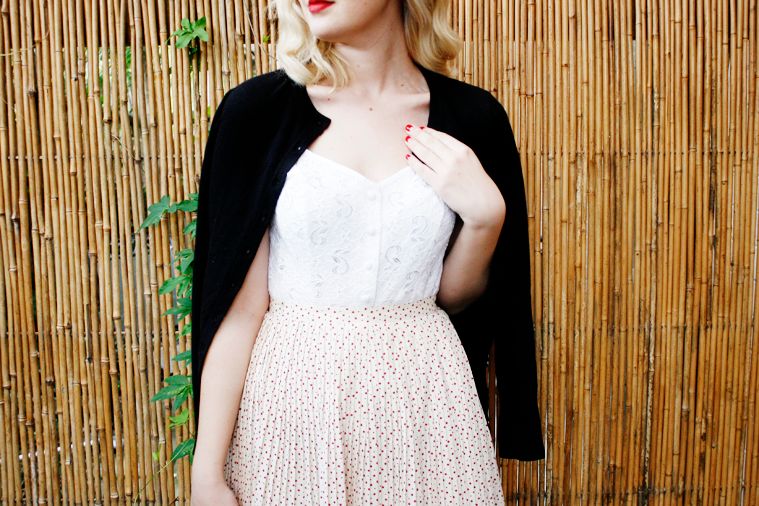 On Saturday i decided to check out the Claremont Vintage Fair to hopefully find some summer dresses for my mini trip to Singapore (which is next week..yipee) armed with a new music playlist, comfy shoes, emergency trail mix and water (i like to be prepared) i was ready to start a day of vintage bliss!
But to my dissapointment i only found racks and racks of 80's/90's elasticated waist polyester dresses....the devastation! I definitely dont want to turn this space into a rant...but...watching ladies fight over $10 'vintage' dresses that are sad imposters...makes me want to cry inside! (although i dont want to upset ladies who enjoy these types of dresses)
Anyhoo...i did walk away with a few amazing homewares i will share during the week and two vintage pieces of clothing including this incredible skirt! Everything about it is amazing the pleats, the print and the lining is still in prefect condition. I also love it when i pull something from a rack take it home without trying it on and it fits!!!!!
I hope you all had a fabulous weekend! Xx
(Wearing: Vintage skirt, Cotton On cardigan, Op Shopped top, Hobbs heels, Vintage purse & Handmade hair flowers)