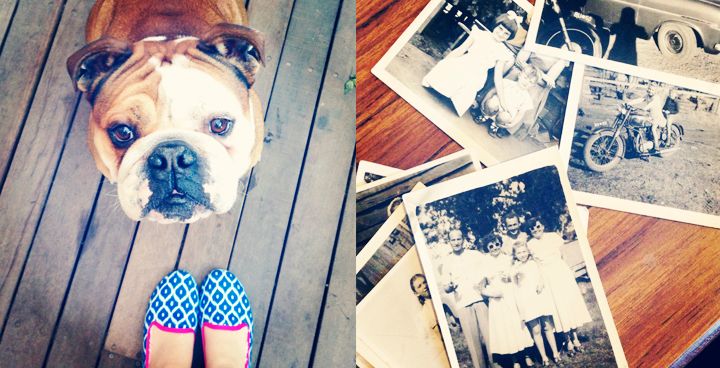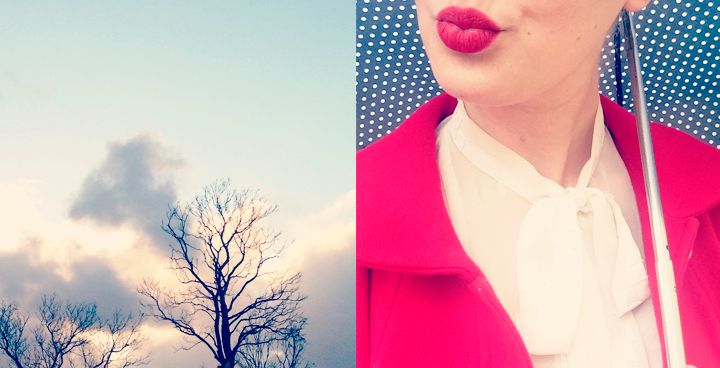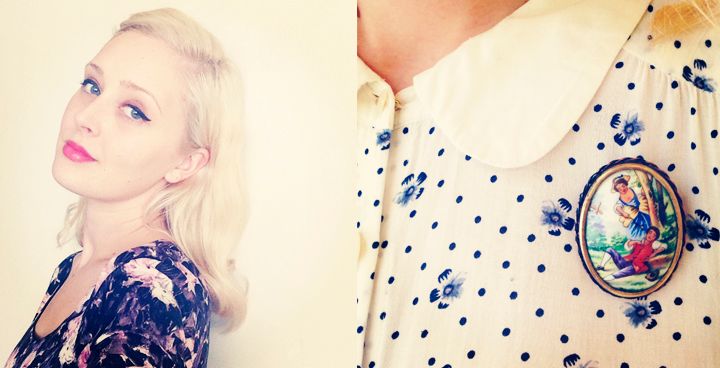 Sorry i havent had an outfit post for you this week but for Friday i most definitely will! Huzzah! In the meantime here is a little catch up of my week so far from Instagram, dont forget to enter the giveaway below if you havent! Xx
1 - High Tea in a vintage hat of course! Always delicious!!
2 - Mr Boris, he has gone to another baby sitter for the rest of the week and i already miss his squishy face
3 - Visiting Grandma means looking through all her old photos, she let me keep a few which i will be framing!
4 - Walking to and from work has its perks..beautiful sunsets!
5 - Rainy days and red lipstick.
6 - A selfie in one of my favourite 50's dresses! I was having a crummy day..but i went out for mexican so that made everything right again!
7 - My new favourite "Limoges" brooch it has the most fascinating clasp and the painted porcelain is amazing!
8 - Pulled this 60's dress out for a strangely sunny Sunday afternoon (say that fast 5 times) i still adore the print so much!
Follow me on Instagram if you dont already @allyvintage Xx