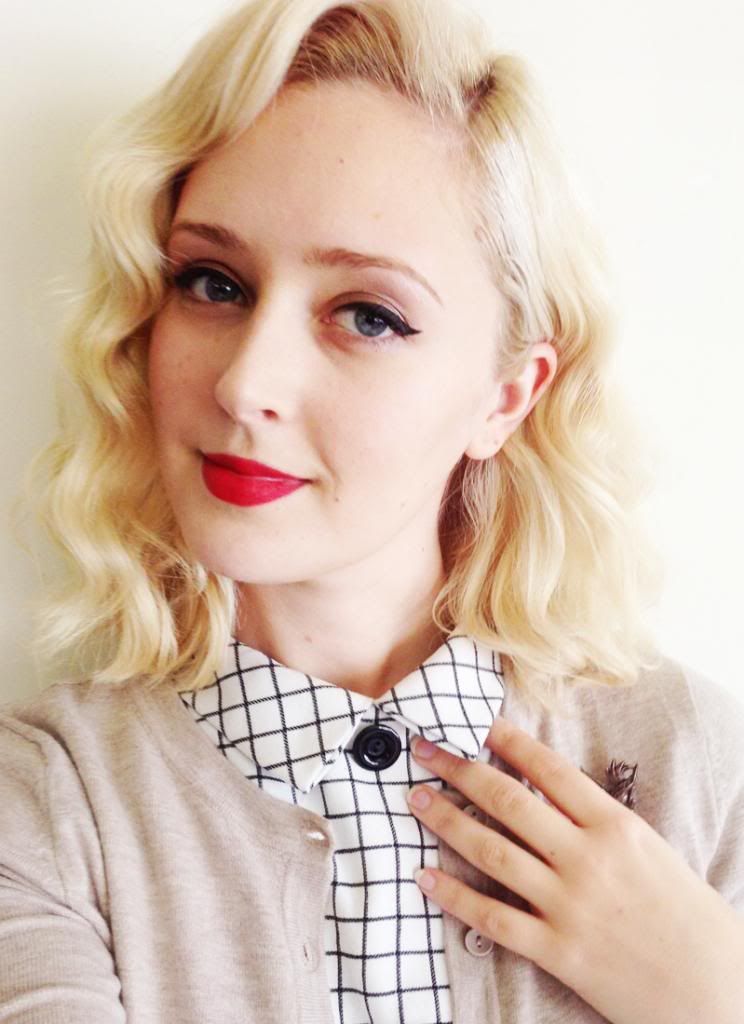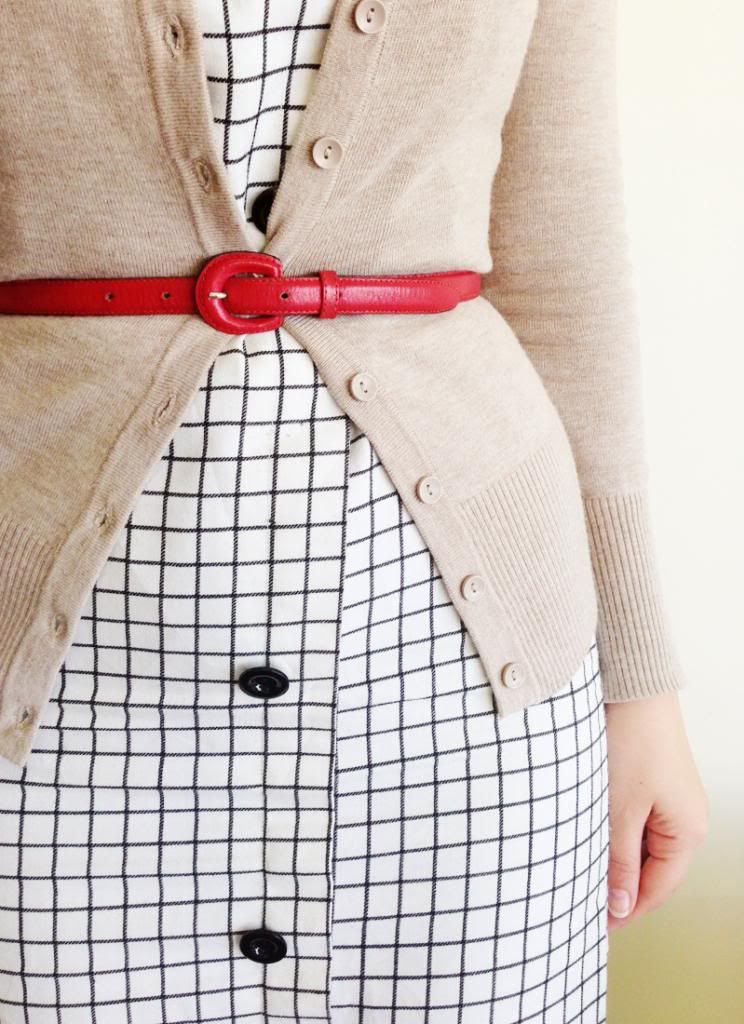 Sometimes all you need is a little detail, a cute red belt a vintage brooch or a dress with an amazing collar! And sometimes you can have all of those things in one outfit too! The weather has been absolutely bucketing down and all i feel like wearing are cardigans and tights...it does make dressing up feel a little bit more like a chore when you are jumping around in the morning pulling on stockings in the freezing cold! So ive gone back to the good old 'Lay out your clothes' technique, its cutting off at least 20min in the mornings...makes me wish i had done it all along and then that gives me extra time to catch up on cartoons and sip coffee before work! (much more important things)
This little bird brooch was given to me by my grandmother she has an amazing eye for vintage brooches and i am going to be hunting around at a vintage fair with her tomorrow so hopefully some of her good luck will rub off on to me!
Now to announce the winner of the giveaway from last week (Winner has been chosen by random number generator)! Thank you so much to all of you for entering and writing such AMAZINGLY kind words! You all are really too sweet. Drum roll...............
Heidi Castaneda!
who also wrote the cutest message too..Congrats pretty lady!
I hope you all have a wonderful weekend planned! Xx
(Wearing: Vintage dress, Vintage belt, Vintage brooch)