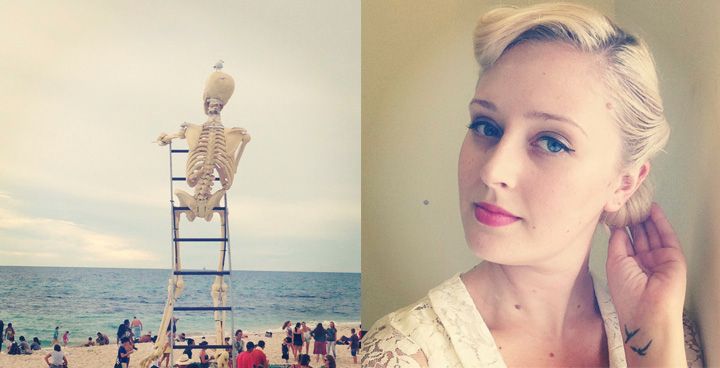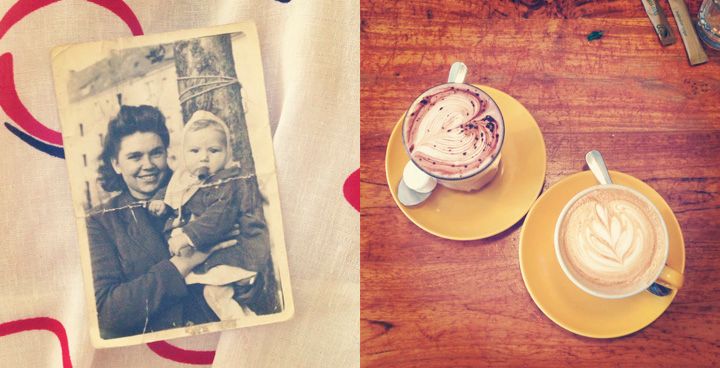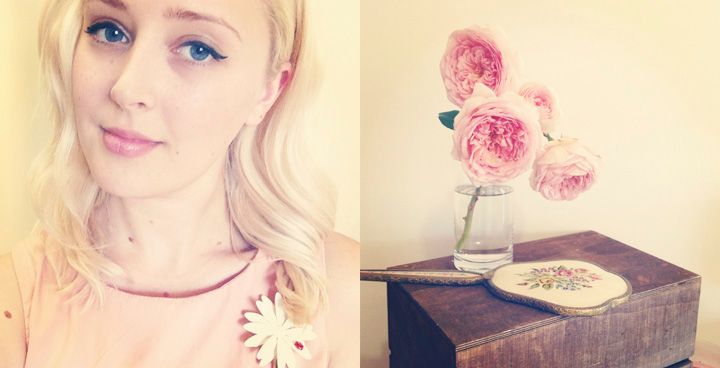 A few photos from the past few weeks follow me on instagram if you dont already @allyvintage Xx
1 - Went to sculptures by the sea last week and actually saw a few cool things (like this massive skeleton) its was jam packed with people but so sunny and warm.
2 - Shameless selfie after a few stressful days this week, im looking forward to getting my life back on track soon.
3 - Looking at old photographs over the weekend this one of my Granmother and Great Grandmother is one of my favourites.
4 - Coffee dates.
5 - Autumn is in full swing, we have started getting a few days of rain im so looking forward to the leaves changing.
6 - Im starting to get quite the KikkiKpen collection! They are amazing.
7 - Peach dress and my favourite brooch.
8 - Fresh flowers for the studio.
I hope your all having an amazing week so far, ill be back tomorrow with an outfit post. Xx