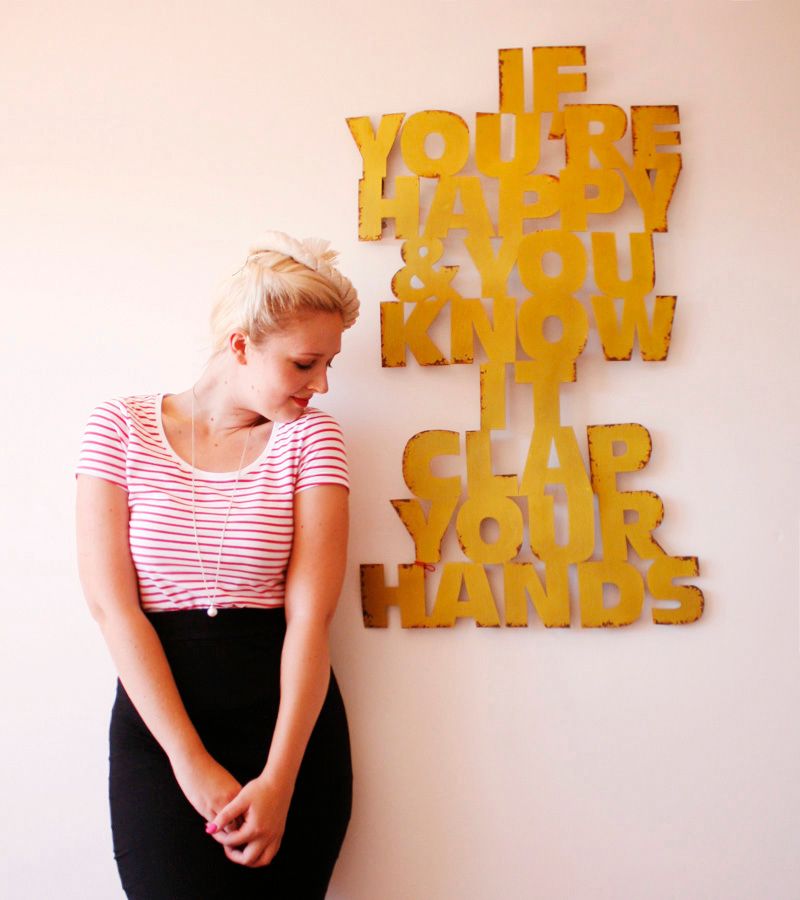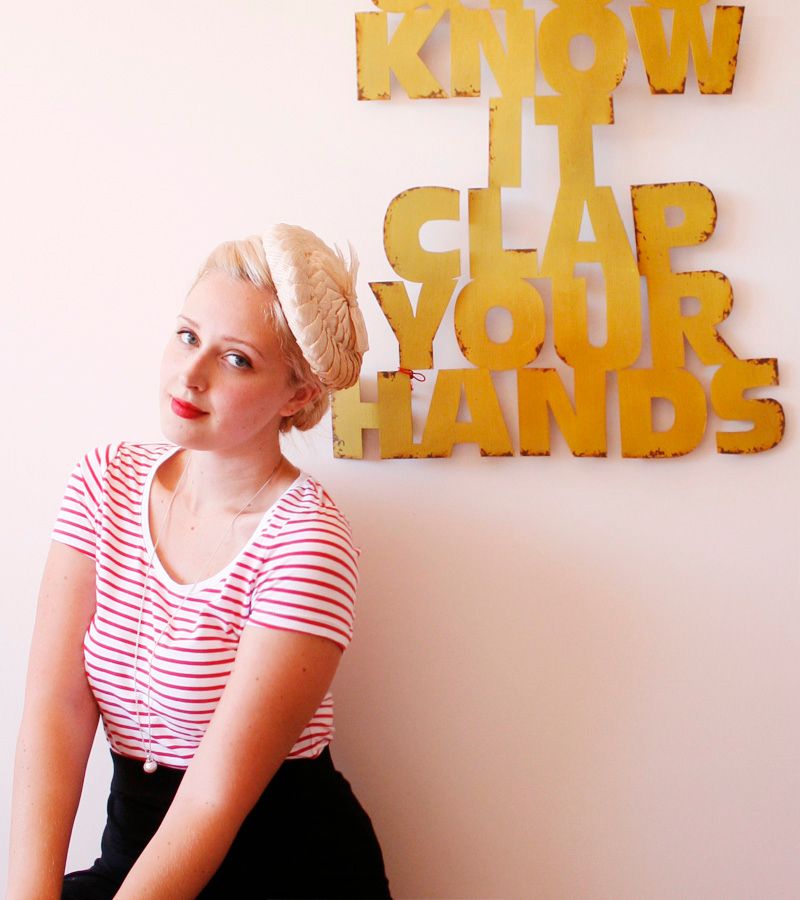 My weekend was filled with breakfast with the girls, teaching Boots new tricks, drinking tea, watching Moonrise Kingdom and finally getting around to hanging up things around the house.
My favourite new addition to the studio is this sign! It instantly cheers me up and you know i darn right clap my hands when im happy (i also dance in my seat when im eating something delicious) i knew it would be perfect to fill the blank white wall i have at the moment (many...many more things to be hung up).
I am kicking off a little project this week that i am excited about! It will be a new feature on Friday's so (fingers and toes crossed) you will enjoy reading it.
Now to the outift! Nothing like a casual nautical inspired collaboration on a Sunday (i may have done my vacuming in this hat..dont judge) there is something about stripes that makes me very happy im starting to get quite the collection! Topped off the striped top with a classic black pencil skirt and a vintage hat (
available in the shop
)
I hope you all had a swell weekend and are ready to kick off your week. Xx
(Wearing: Vintage hat, Target top, Cotton On Skirt, Kailis Pearl Pendant)