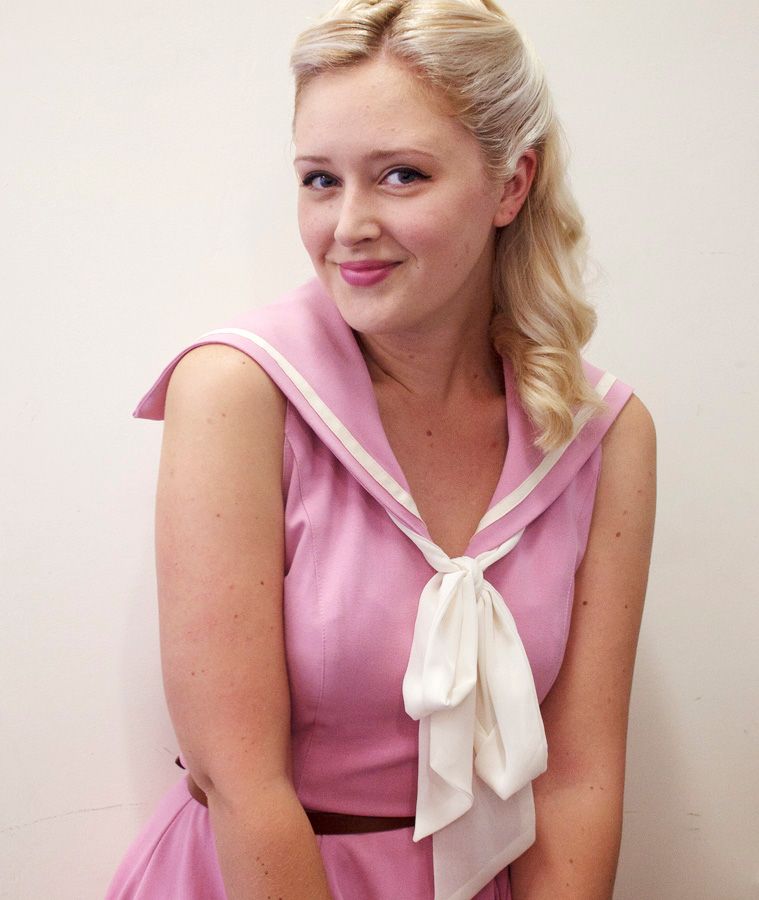 So during the week i visited my hair dresser completely frustrated with my mop of hair! Since being copper not so long ago my hair has definately not wanted to let go of the red tinge through it and i was about to demand she shave it all off and start again! (thank goodness i didnt go that far) I have wanted to go completely platinum for awhile so i decided to take the plunge and chop most of it off while i was there too.
So glad i did! My pin curls are easier to work with and the colour is almost perfect (the next time i go it will be more the colour i was looking for).
I am also looking forward to re-trying a few styles that my long hair was holding me back attempting! Pretty funny how a new hair cut can make you feel like you can take on the world!
(Wearing: Modcloth dress & Gifted belt)