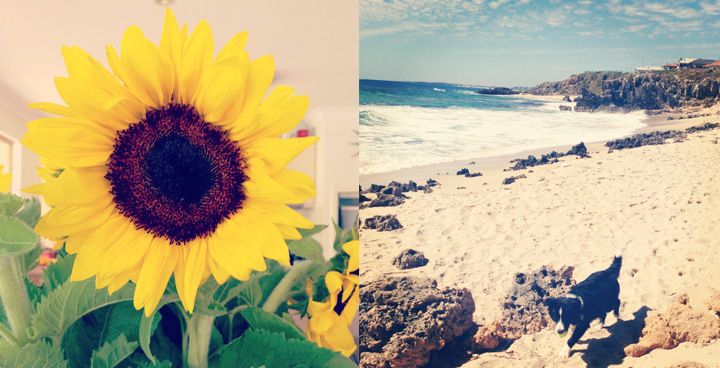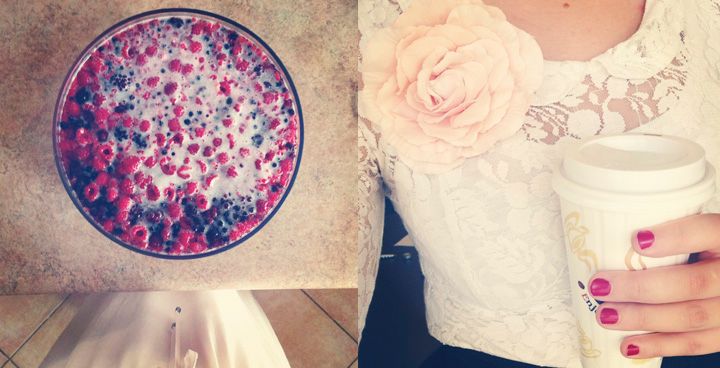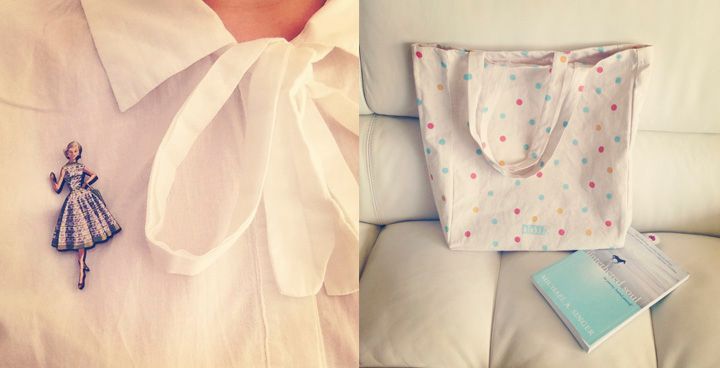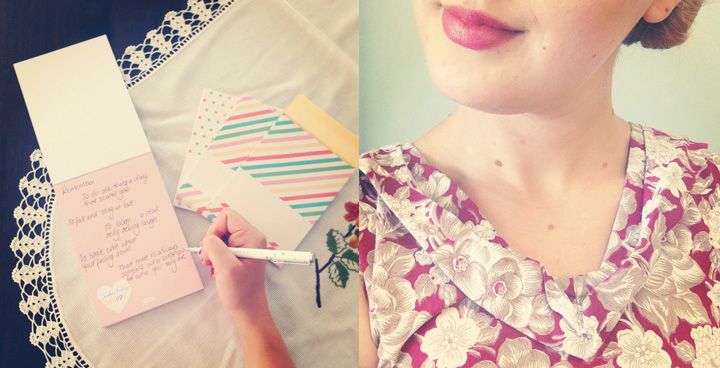 1 - Fresh sunflowers on the dining table
2- Boots and his first trip to the beach! He didnt enjoy it as much as i had hoped..scaredy cat!
3 - Fresh Berry Punch
4 - Double shot coffee, Lace and pink flower brooch! The rain came for a few days again made me miss winter a little.
5 - Shooting vintage pieces in the studio on Sunday! called for a shameless selfie.
6 - Our shelves slowly coming together, there is so much space to fill! The camera was my grandfathers passed on to me, the owl is from Typo and the clock a gift from my mother for my birthday.
7 - New brooch
8 - KikkiK tote and what im currently reading "Untethered Soul" Its taking me awhile to get through but im enjoying it!
9 - Spent a few hours on Sunday writing letters on pretty paper to drop around my neighbourhood. Trying to spread some positive energy around!
10 - Pretty vintage collars.
11 - Flower arrangements.
12 - Off to see
Abbe May
and drink cheap cider in a sweaty hot room!
Follow me on Instagram if you want to see my copious amounts of selfies and puppy photos just search for allyvintage Xx