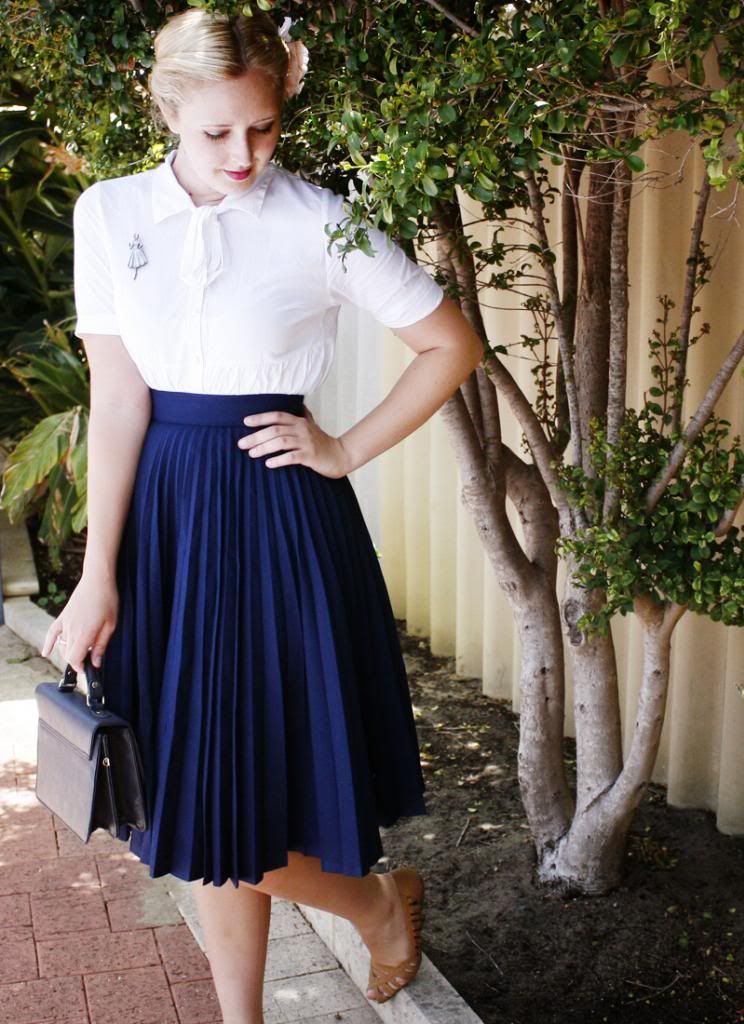 Well i am still alive! I decided to take a mini break from the blog whilst i was on holidays to be internet free for awhile! And i did enjoy it but missed you all..its true!
I hope you all had a splending Christmas and New Year, we are lucky enough to have a pool at our house so i basically spent my time eating and swimming it was so darn hot! I feel refreshed and ready to start 2013! I have so many plans for this year im starting to think im jam packing it too soon.
I am treating myself to one amazing vintage dress which i will be buying from Etsy, i cant wait to show you all!
Boots also had his first christmas and was spoiled, he got more presents than me i swear! I loved having my whole family over eating and wearing cracker hats! nothing quite like it.
This is one of the outfits i managed to put together over the two weeks when i wasnt in bathers i am still in love with this skirt! A darn good op shop find i'd say.
XX
(Wearing: Op Shopped Skirt, White Bow Blouse, Dotti Flats, Vintage Purse, Lady Brooch)