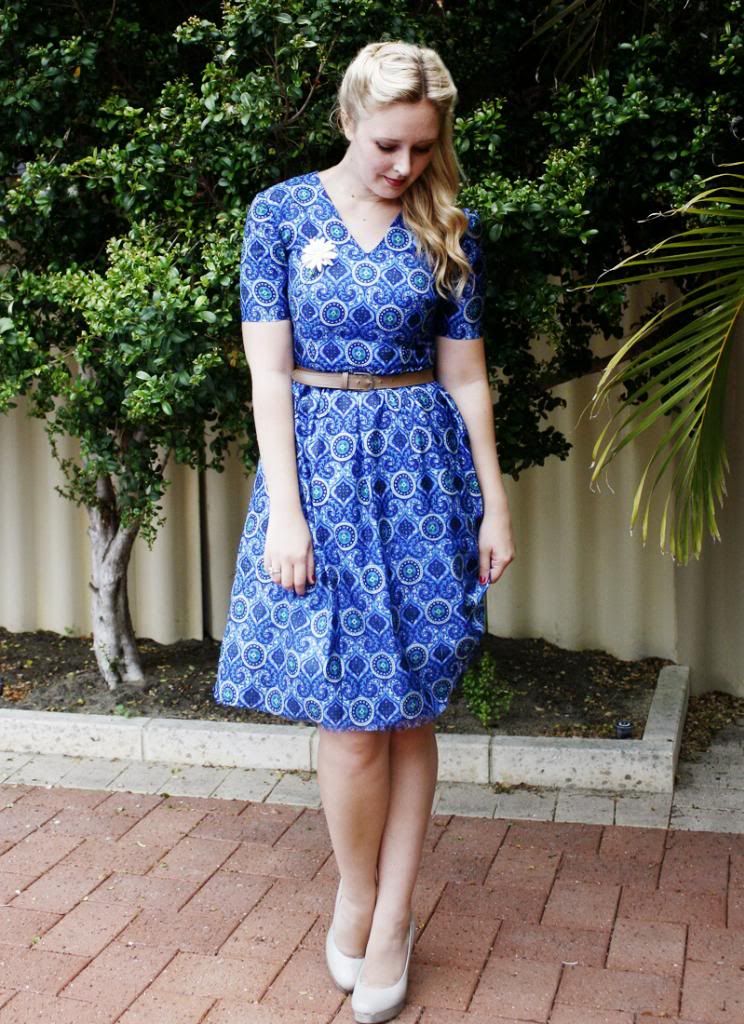 I had such a relaxing weekend filled with reading, hemming, eating vietnamese and writing letters. Z was working most of the weekend so i caught up on watching Downtown Abbey (because he cant stand watching it) and Becoming Jane which i surprisingly enjoyed! I also had the chance to wear my new vintage dress i op shopped during last week. The pattern instantly caught my eye it is so vibrant and happy (and i am all about that my friends) it fits perfectly is in great condition and only the hem needed lifting to make it a little cuter.
This year i have decided to focus more on the fabrics i buy, i admit i do have quite a few easy to wear polyester and rayon dresses and i do love my cotton dresses too but i gigured i would look at a few vintage dresses made in silk and softer fabrics which are a little more comfy and breezy to wear.
I have been working on a few cute pieces to put in the shop this week, including an amazing 1950's choker so hopefully one of you snaps it up! because i am already having pangs of regret for selling it! Its divine.
Hope you all are having a fab start to the week Xxx
(Wearing: Vintage Op Shopped Dress, Vintage Brooch, Vintage Belt & Hobbs Shoes)