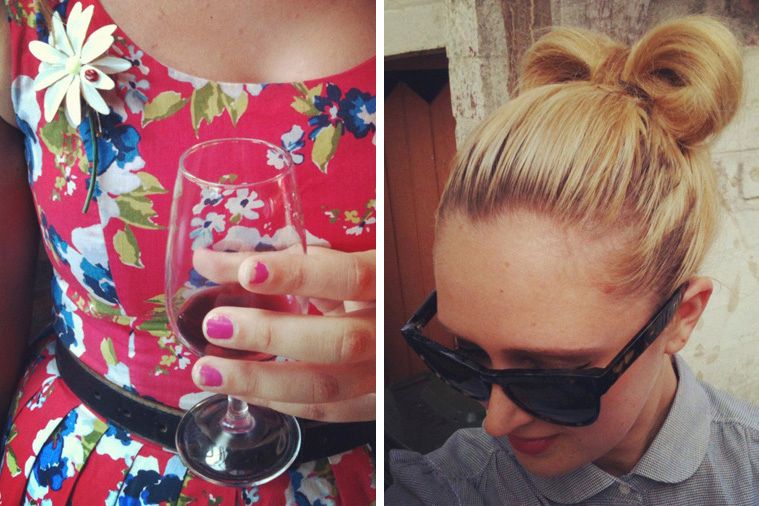 Things have been a little quiet here on the blogging front, going into the busiest season has meant i am a little strapped for time and taking a week off was a welcome break! Heres a little sneak peek at what ive been up to!
1 - Taking a day trip to Rottnest on a boat
2 - Mr Boots and his adorable face
3 - Away for the weekend sipping wine in Margaret River for a friends Hens weekend!
4 - Hair Bows
5 - The best christmas lights in my suburb, the whole street is lit up! so magical.
6 - Taking my Mimco birthday prsent out on an evening stroll.
7 - A fallen feather
8 - Hair twists and dusty pink hues for a sunny day.
9 - My birthday present from the boy an iphone5 eeep!
10 - Wineries and sunshine (the best)
Xx