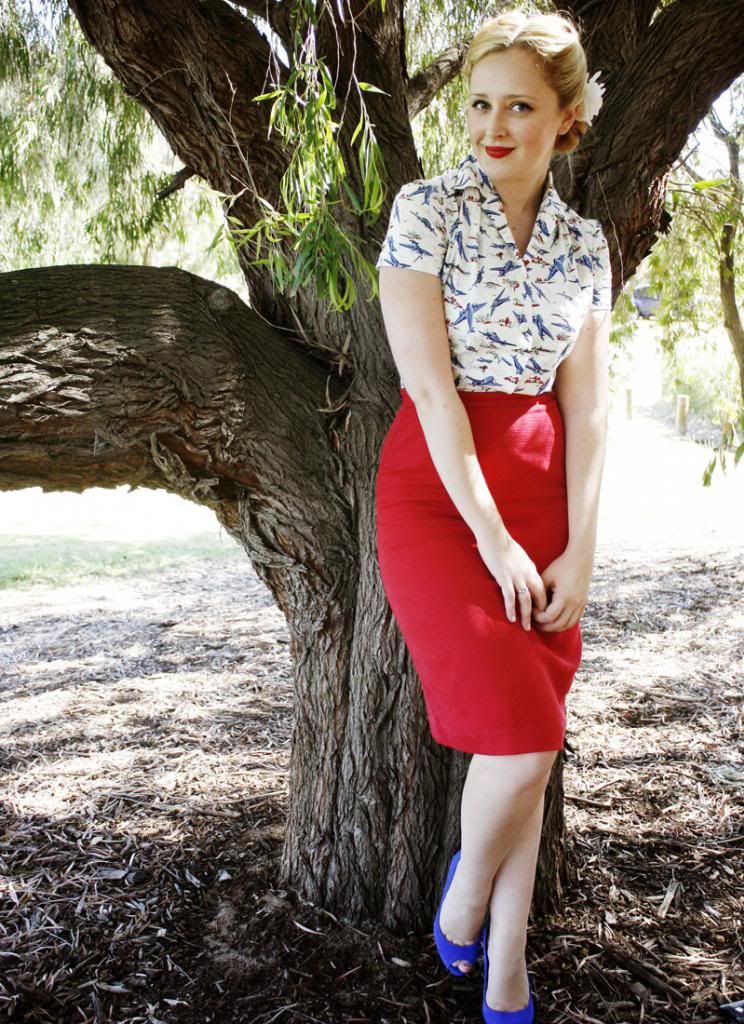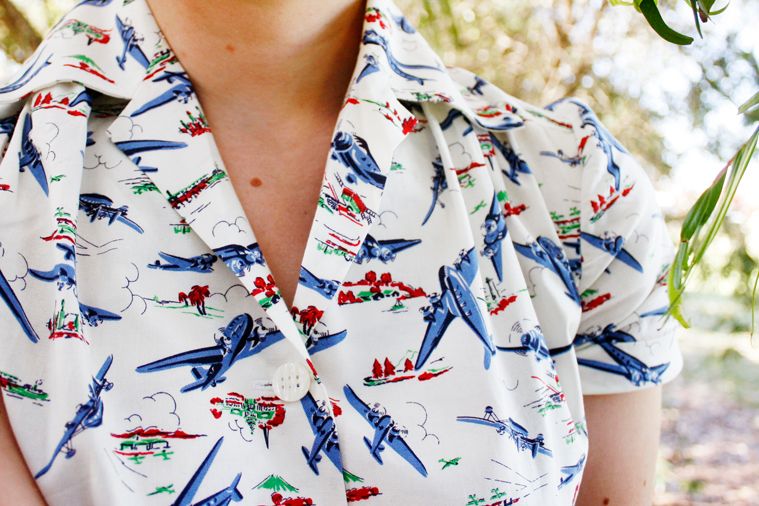 A few weeks ago i was contacted by
Jitterbuggin
to style up one of their amazing pieces, to say i was busting with excitement was an understatement! I have been longingly looking at Jitterbuggin's pieces for quite some time now and now i have a blouse to call my own!
I instantly fell in love with the
Aviation Print Blouse
which may be because i have a small obsession with vintage aeroplanes (see blog logo) my grandfather was also an aviation expert and worked on planes most of his life (i am assuming this is where my love for them started) he would wear aeroplanes printed on his shirts and ties all the time!
The first thing i noticed was the fit of the blouse, it perfectly moulds to your curves and makes you feel like it was specifically made for you and i love that since the vintage pieces i buy i alter to fit me most of the time. I am also now saving my pretty pennies to pair it up with
this amazing piece
(swoon).
The even better news is that
Jitterbuggin
are offering all Vintage Valley readers
15%
off all items in the shop until the 2nd of December by simply using the codeword
"Valley"
Huzzah!!!!
If you want to keep up with the Jitterbuggin gossip you can check our their
Facebook
,
Twitter
and
Blog
.
I am taking my new blouse out Lindy Hopping tonight..it seems like the right thing to do!
(Wearing: Jitterbuggin Aviation Print Blouse, Vintage Skirt, Betts Heels, Vintage Book,Handmade Flower Clip)