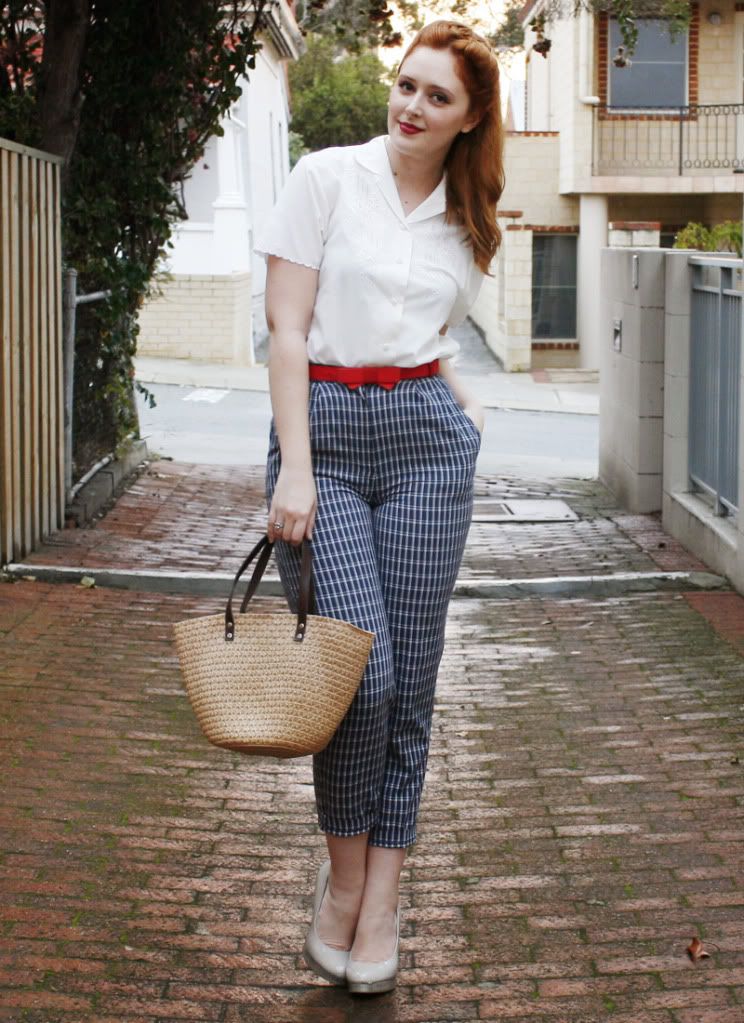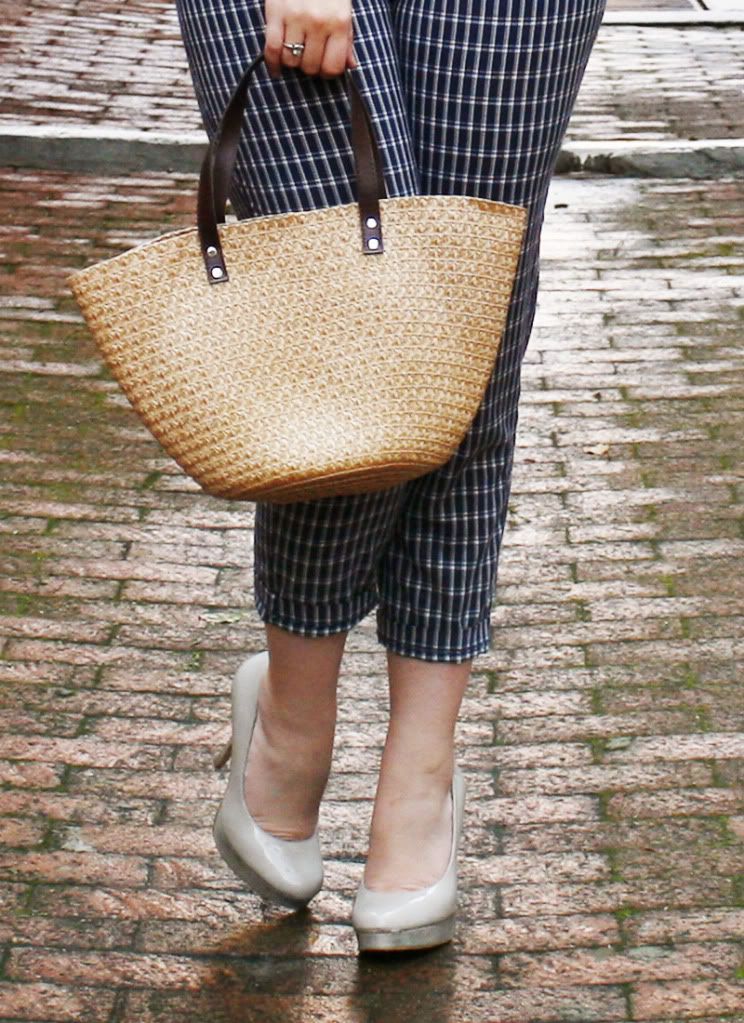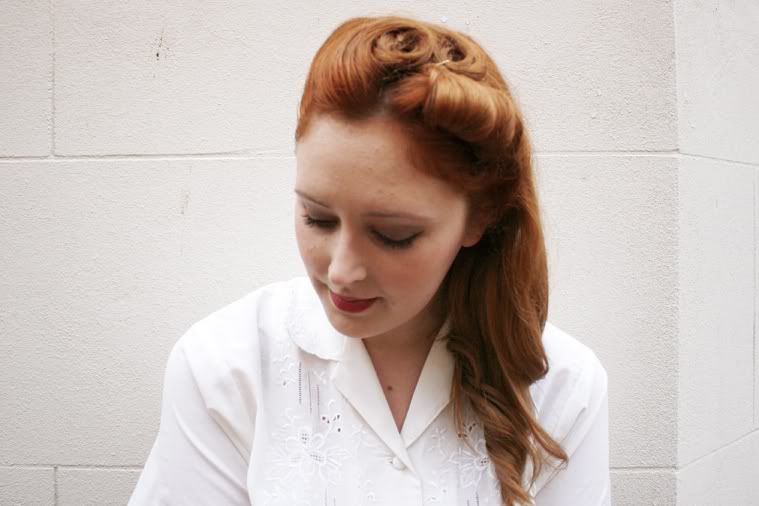 Outfit 1
Its official 30 days of
Restyle
has started and this is the very first outfit to kick off the month ahead!
When i found these adorable (grandma pants as i like to call them) i was pretty excited 1: that they fit & 2: that they are the perfect length, i love pants that i can roll up a little to wear with a cute heel.
I don't own many pants so i am glad to finally get a small collection together instead of wearing my usual wiggle dresses and skirts! (i hope im not the only one here who has a dress obsession)
I have already had so much fun sourcing clothes and op shopping my little heart out and im so excited to finally start posting photos here. Don't forget to check out all the other ladies involved in Restyle you can find them all at the Perth Fashion Festival website.
Its safe to say my Breaking Bad obsession has hit a new level (three episodes a night isn't too bad right?) I have made an oath to spend tonight finishing up my little vintage hair bows, so back to reality it is!!
(Wearing:
Salvation Army Pants
$5.99,
AnglicareWA Blouse
$4.99, (own) op shopped bow belt, Mollini Heels,
Salvation Army Bag
$2.99)