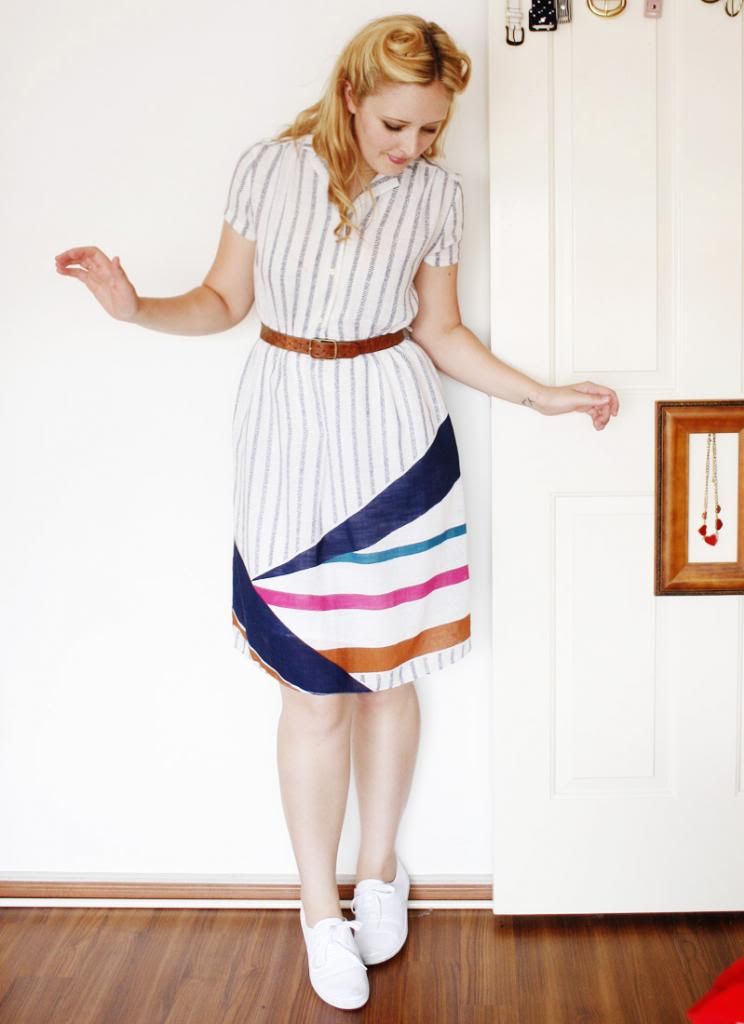 On Sunday i re-visited an old friend Lindy Hop! over a year ago i took a beginners workshop and took a few classes but was unable to afford my addiction at the time so sadly i had to let it go for awhile!
I am so so excited i decided to go back because now the jitterbug (bug) has bitten me again except a little harder now! i want to spend all my time practising and am constantly going through the moves in my head! (its any wonder how i am getting anything else done)
I also went to the Beaufort Street Festival on Saturday where i munched on sugared doughnuts and squeezed my way up the street in the crowd it was such a blast! i also picked up this little number from a vintage stall it was perfect for my Lindy Hopping the next day...easy to move in, dosent show i am sweaty (too much info right?) and cute to pair with my blinding white target cheapy sneakers!
Huzzah!!
(
Wearing:
Vintage dress, Vintage belt, Target sneakers