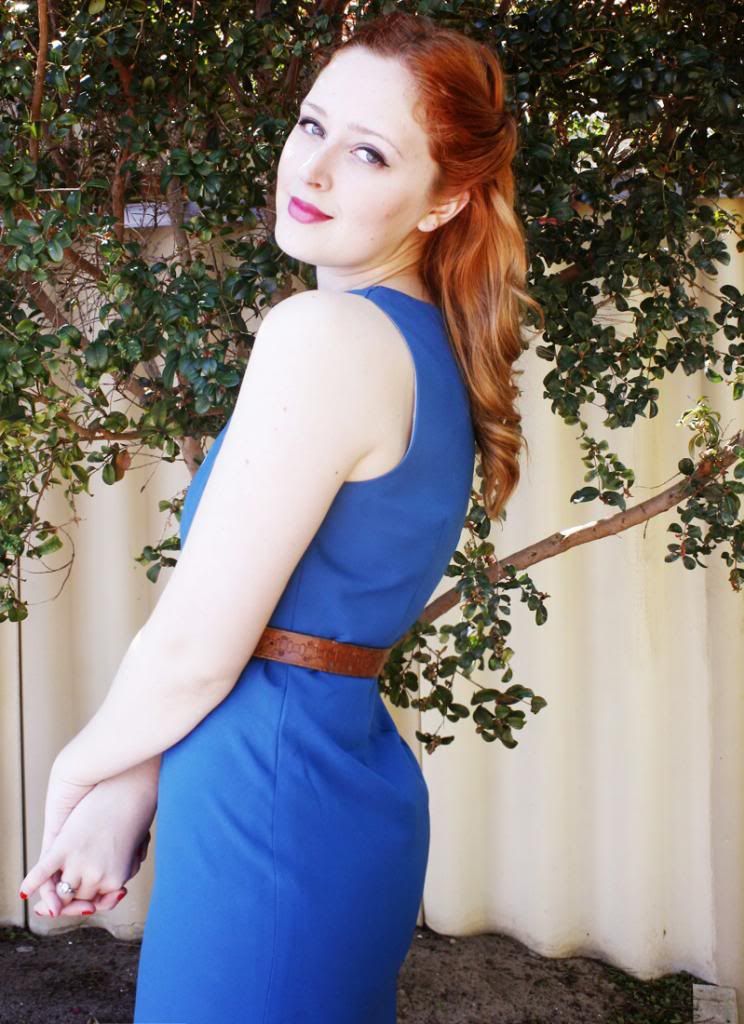 I finally found a pair of mulberry tights that compliment the perfect shade of teal (although it appears darker in this image) its such a delicious colour clash!
Things have been a little busy around these parts lately, so much so i haven't had the opportunity to take proper outfit snaps! i have also been mooching around in sparkly loafers a little too much too (my heels are feeling unloved) but by next week things will be back to normal and i will be uploading a stack of new posts including one super special one that i have been dying to share!
I have to admit when i first saw this teal dress op shopping it was way too 90's for me but it was the colour i loved, i figured when i had lazy days it would be easy to throw on and still feel like i made an effort! the only thing that drives me a little bonkers is the slip underneath rides up and i unknowingly flash my knickers to the world (which is semi avoided if wearing tights).. but still slightly un-ladylike haha.
Im off to brew another coffee in my spotted mug and get on with this amazing day xx
(P.S- Mr Boots is still puzzled by my camera..i swear he things a treat is going to pop out ever time i take a photo)
(Wearing: Op Shopped Teal Dress, Target Mulberry Tights, Target Sparkly Loafers, Vintage Belt)