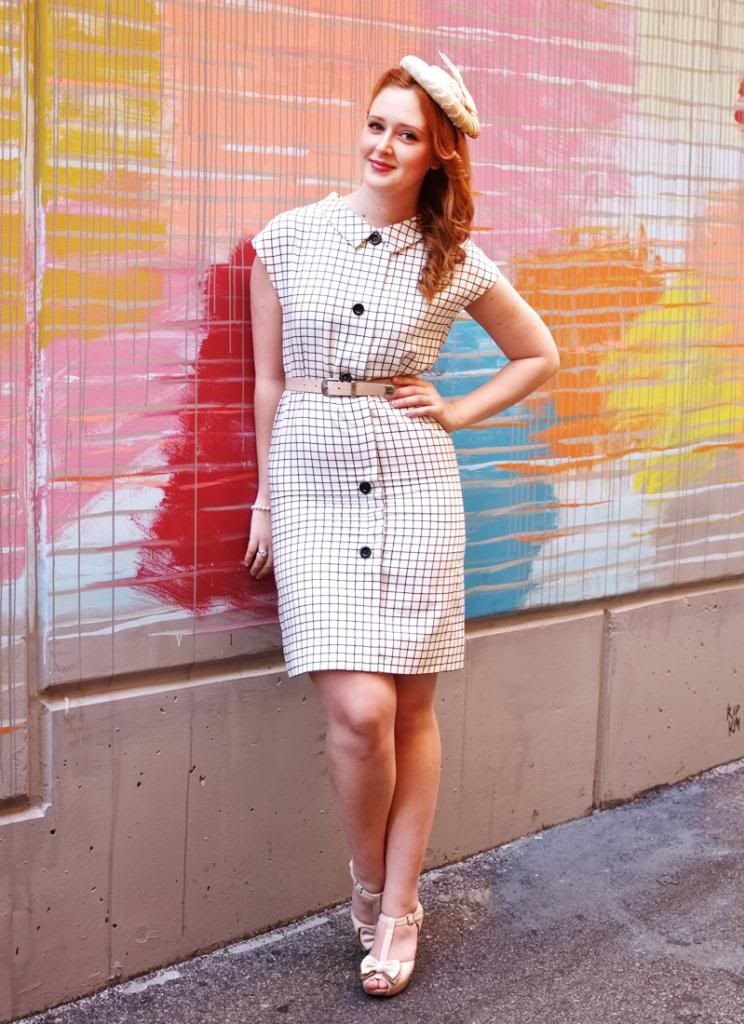 I am a little sad to be returning to work today after such a relaxing week off! Me and Mr Boots had plenty of playtime and it feels like i spent most of the week like a sloth! But i managed to do some work on the shop and re-watched most of The Office.
I caught up with the oh so delightful
Blonde Suburbia
and
The Velvet Bow
on Sunday for a quick coffee and chat (which then involved a colourful alley way wall and photos..typical blogger style).
We have the Restyle runway show coming up next week and to say i am nervous is an understatement! I have to choose two outfits from Restyle project and walk them down the runway (i am no model..eeeek) this is definately out of my comfort zone! but it will be swell to see the Restyle bloggers again!
I hope your start to the week has been fantastic! XX
(Wearing: Vintage dress, Vintage belt, Mollini heels, Vintage hat from the shop)
Photos by: Jessie from The Velvet Bow