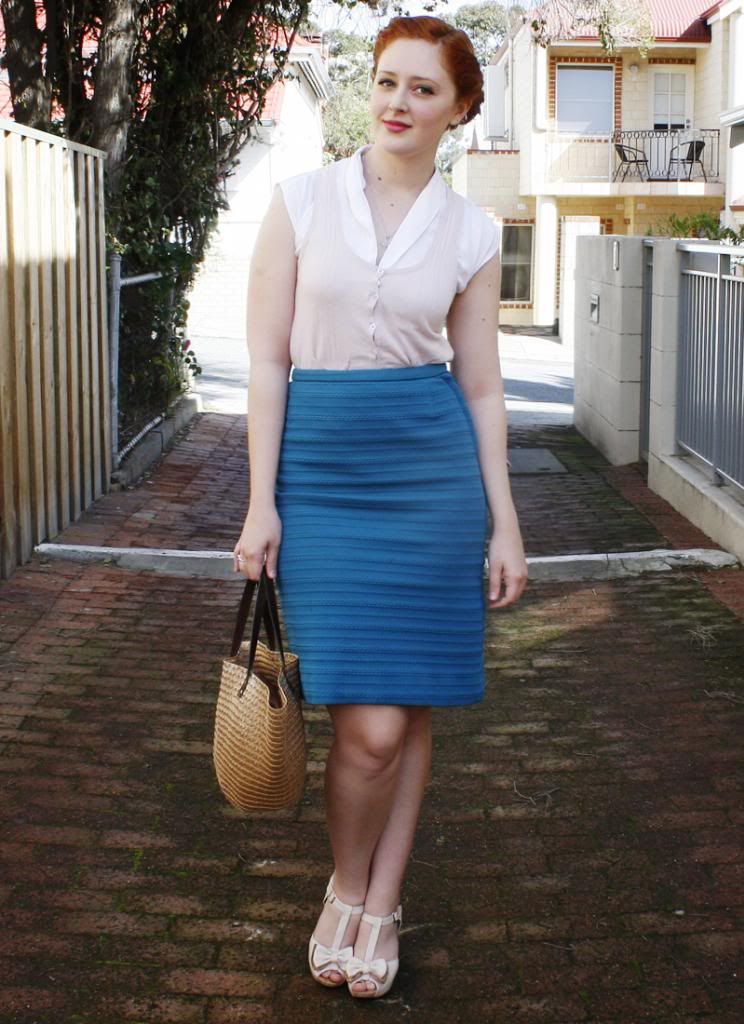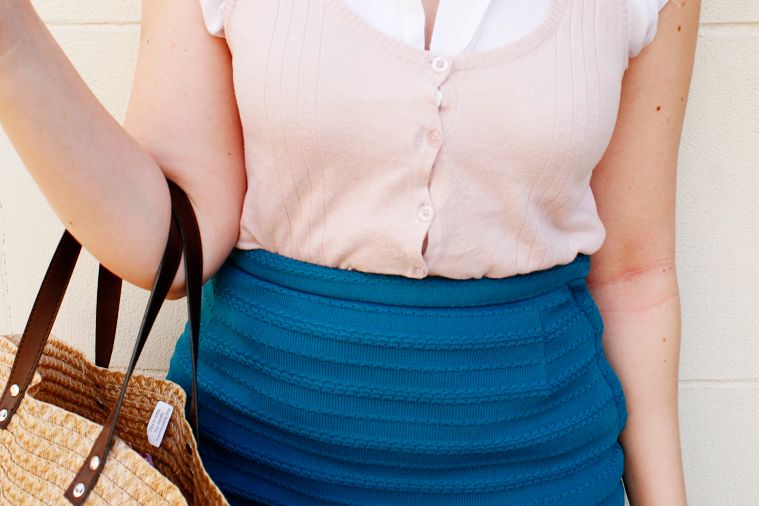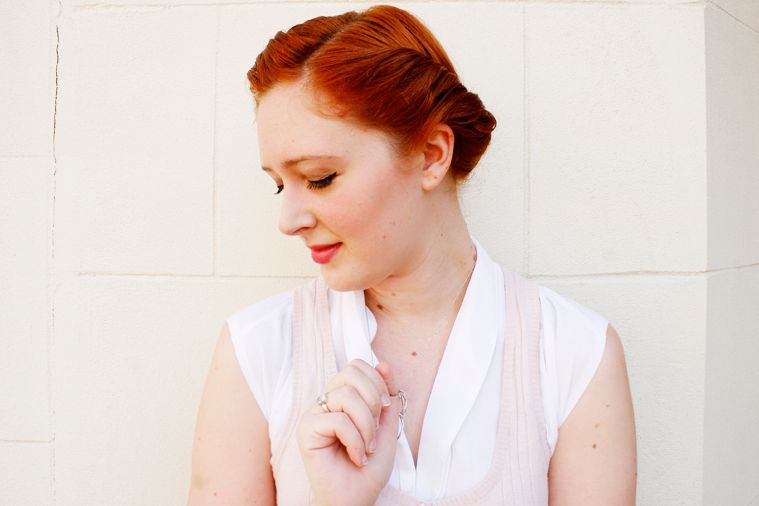 Outfit 29
Today i will be putting final touches to the Vintage Valley look book eeeek!!! i am so so excited to share it with you all! It will be released the first week of September so keep an eye..or two out! I will also be drinking lots of tea and eating fruit as i can feel a dreaded lurgy coming on nooooo i have avoided the flu so far i seriously do not want it!
If you are looking for the perfect quick fix hairstyle i love this one, i call it the twist tuck (i am sure there is a technical term somewhere) you basically split your hair and twist each side all the way around to the back and tuck it over and pin! Bad hair day pfffftt!!
I have worn this skirt on Restyle already but because i love it so, im wearing it again!! Instead of a bold colour clash like last time i opted for subtle pink and white hues i think its still just as cute!
Now go on and get out there, the sun is shining and there are adventures to be had!
XX
(Wearing: Salvation Army Skirt $8.99, Vintage blouse, own Pink Vest, Mollini Heels, Salvation Army Bag $2.99, Gifted Bow Necklace)