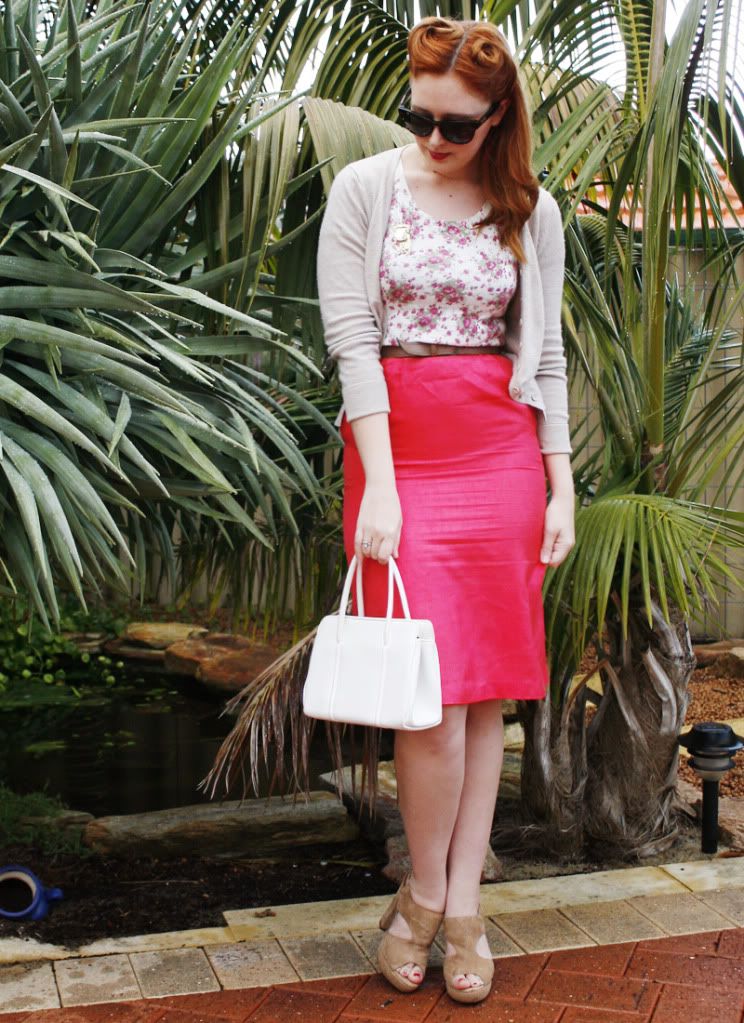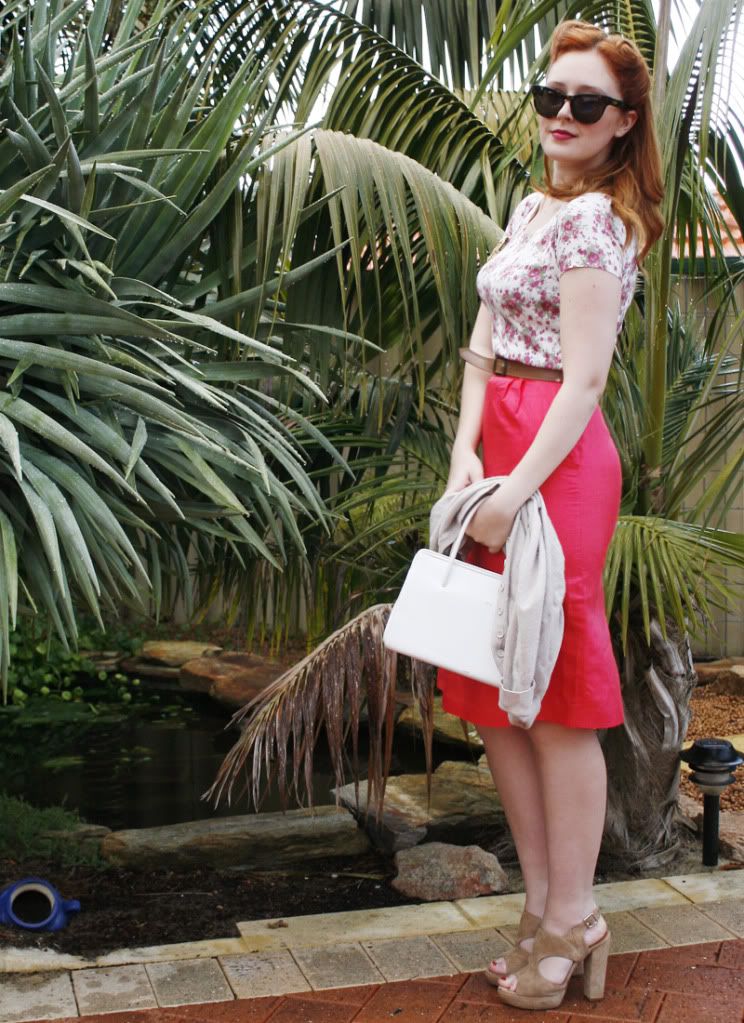 Outfit 2
Well i was up at the crack of dawn this morning sorting through what i was going to wear for the day, and like every other day this week the weather has been a little dreary. It wouldn't be like me to dress according to the weather so this is what i ended up with!
When i found this skirt it wasn't & still isn't the most flattering fit (on my curves) but it was the colour that sold it to me! as you all know i have a billion pencil skirts in every colour and shade and i am still always wanting to add to it.
I think today is a double shot of coffee day!Don't you hate it when you drive to work and you swear you don't remember driving half of the way there, spooky!
(Wearing: Vintage purse, Grandmothers Vintage brooch, Hobbs Shoes, Vintage Belt, Own Cardigan,
Good Sammys
Top $2.99,
Salvation Army
Skirt $6.99)