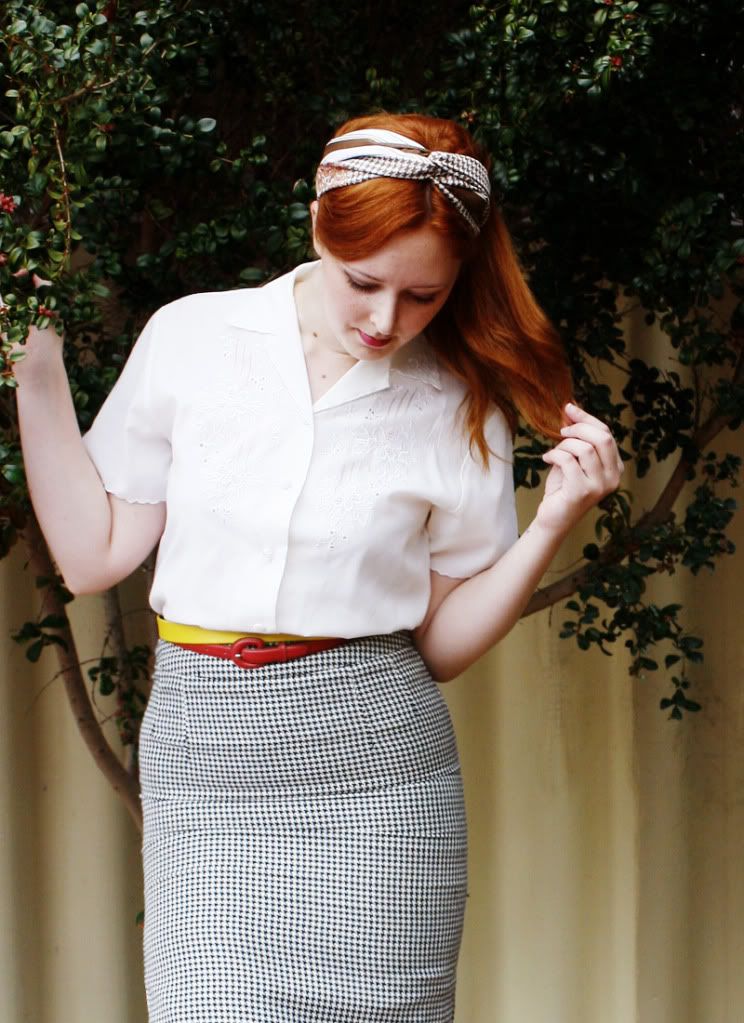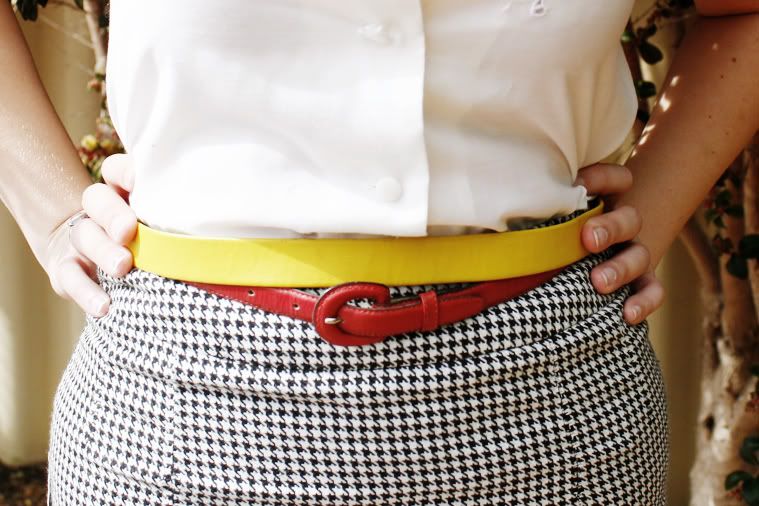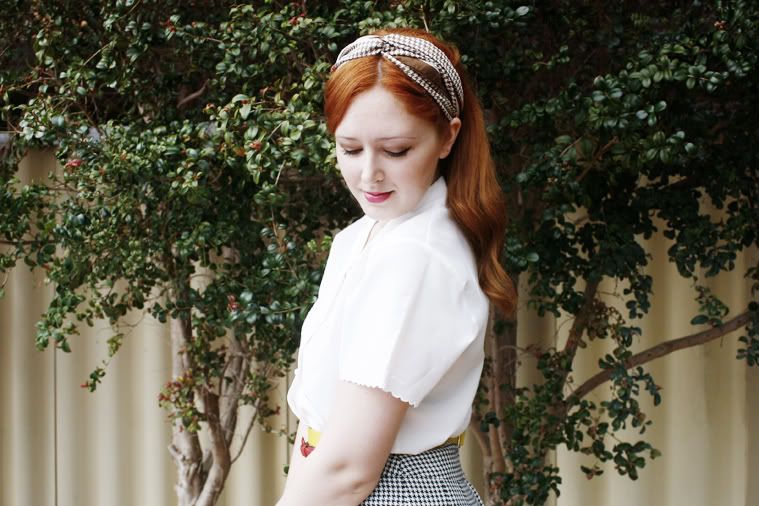 Outfit 20
I can't believe we are already at day 20 of Restyle that means only 10 more outfits to go!!!! Its all going too fast, but i have really been enjoying this little project i hope you have been following the other bloggers who are a part of Restyle too.
This is a very..i couldn't decide outfit!! I couldn't decide on which belt to wear with this outfit so i went with them both! I wanted to wear a houndstooth skirt and scarf so i went with that too!! why not!! rules are meant to be broke right?
I hope your Monday is amazing so far..i barely had any sleep last night tossed and turned so i am thinking coffee is my best friend today!
XX Happy Monday
(Wearing:
Salvation Army
Headscarf $3.99, Vintage belts,
AnglicareWA
Gingham skirt $5.00,
AnglicareWA
blouse $4.99, Tony Bianco heels)