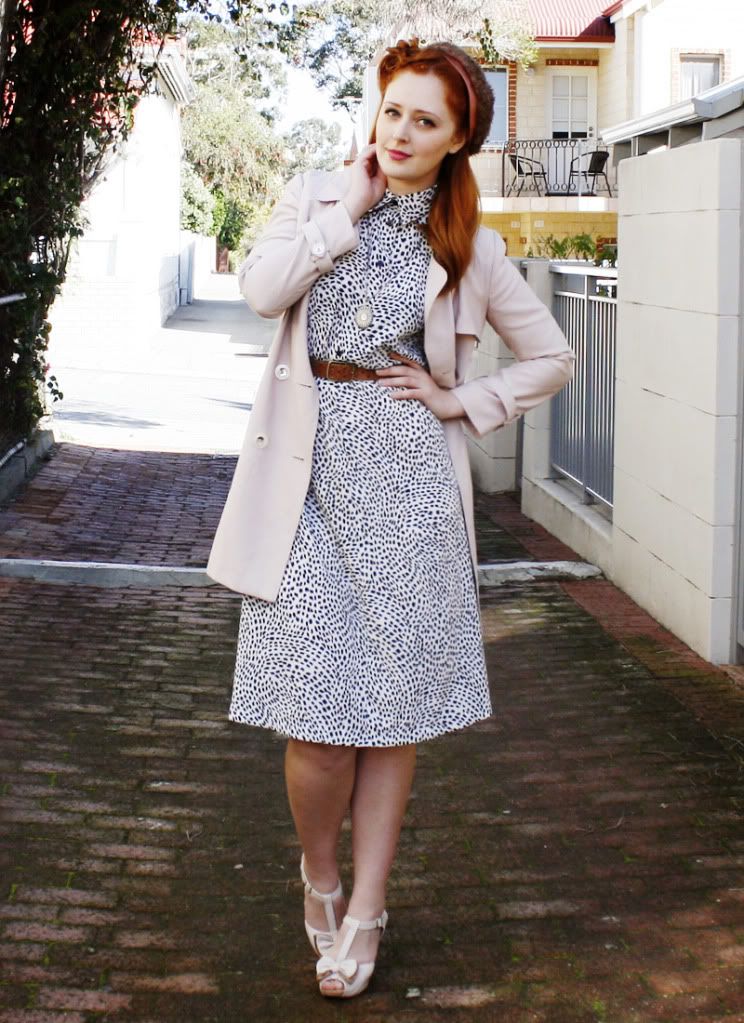 Outfit 23


So as the post title states..the countdown has begun! In exactly 8 days we will have our new puppy!! eeep..the excitement is almost too much to contain! We picked him out three weeks ago and he is possibly the most beautiful puppy EVER! (im sure you all think yours is beautiful too..so we can agree to disagree!!) his name is Boots (because he has little white paws) and he is a Border Collie so that means lots..and lots of walking for me and Z.
Poor Z has had a hard time containing me..i have been wanting
(threatening)
to run out and buy him a hand carved leather collar or a bed stuffed with feathers and a hundred squeaky toys...i may be getting carried away..a smidge!
(Wearing: Vintage own belt, Mollini heels, Op Shopped necklace, AnglicareWA dress $5.00, Forever New Trench Coat, Vintage Hat)