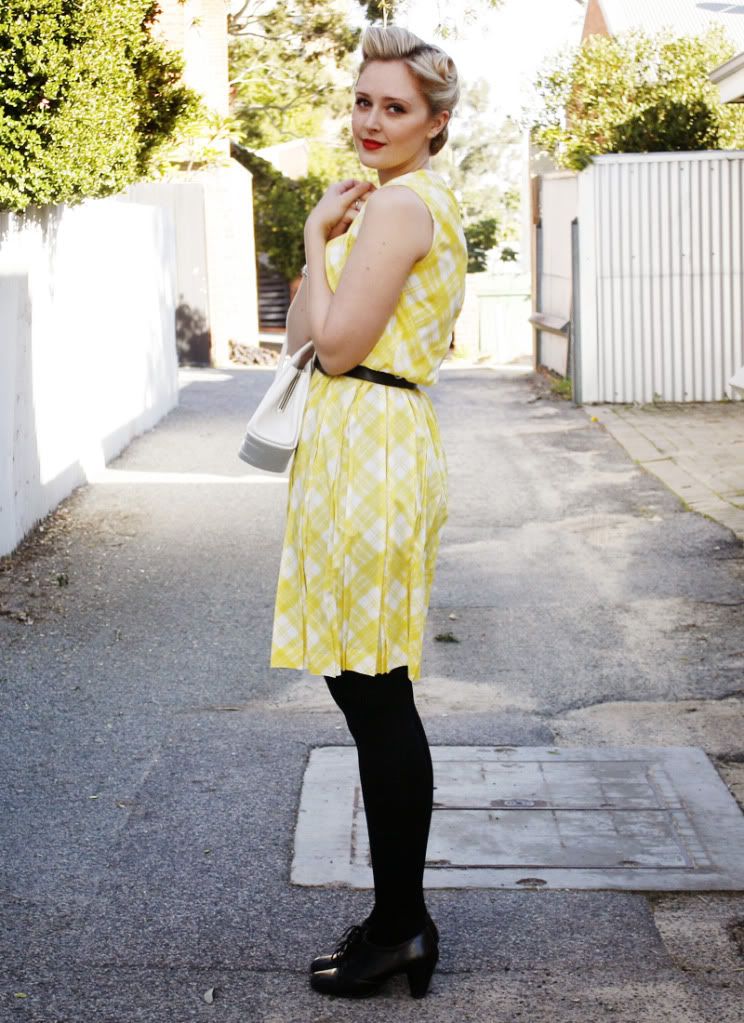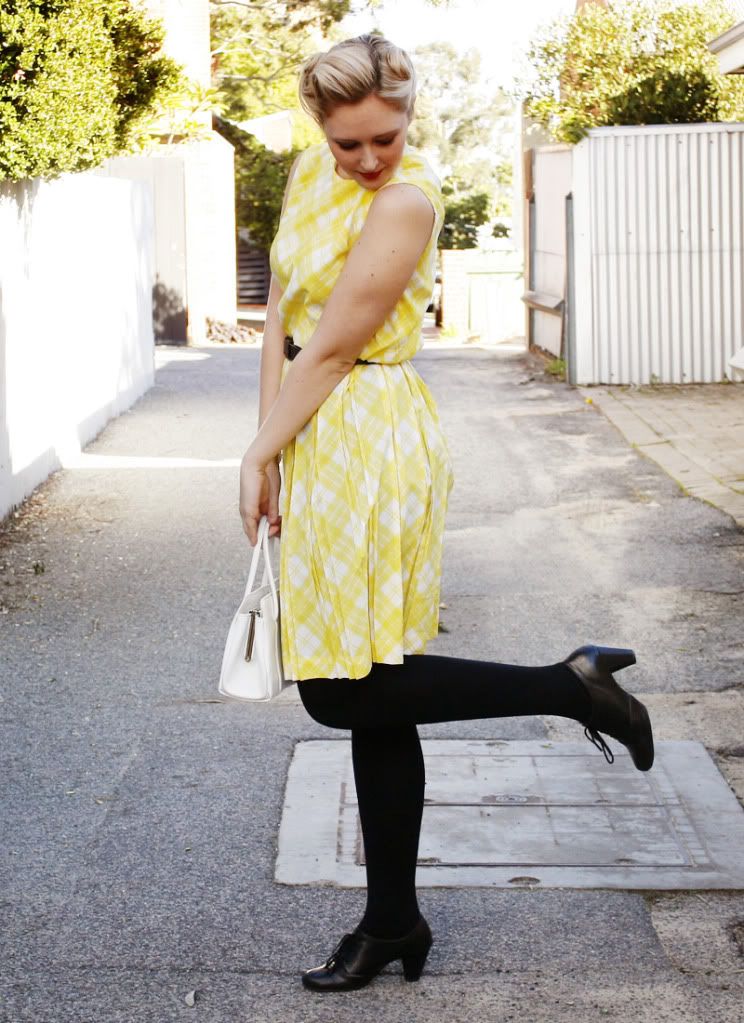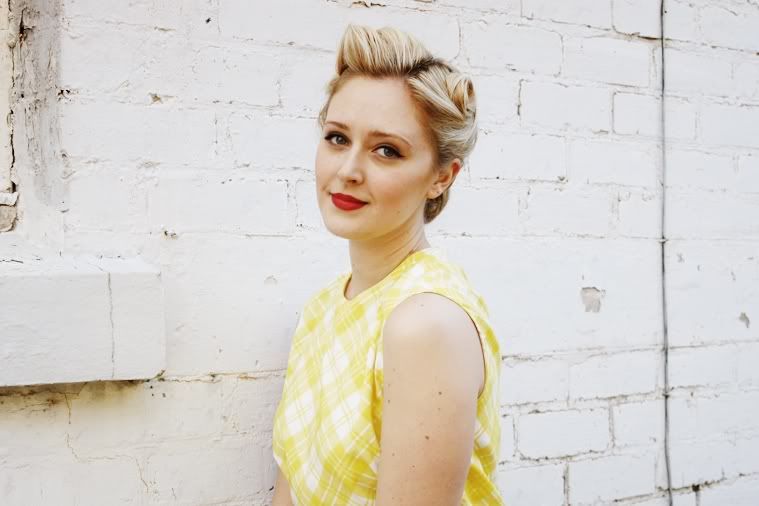 Ive noticed recently that everyone looks so miserable walking down the street, ive started grinning at them (with teeth..that never happens) and saying hello just to conjure up a spark of happiness from somewhere! aside from the buzz off faces and annoyed "why are you so happy looks" a few people chirped back a lovely "morning"...im assuming its because its Winter and people are on a mission to get somewhere, but whats wrong with a little rain? i definitely make an effort every day to walk a little slower and take in the day, the sun, the flowers! its so easy for a day to go past without even noticing the small things...
So since its Friday (and washing day is tomorrow) i pinched this bright yellow print dress from
The Shop
and took in the sunshine before it disappears later today!
I have a full weekend planned pizza with a friend tonight, op shopping, coffee table searching, quality time with Z & pancakes...lots of pancakes! XX
(Wearing: Vintage Valley Dress, Vintage belt, Target Tights, Vintage Purse, Vintage Watch, I Love Billy Shoes)