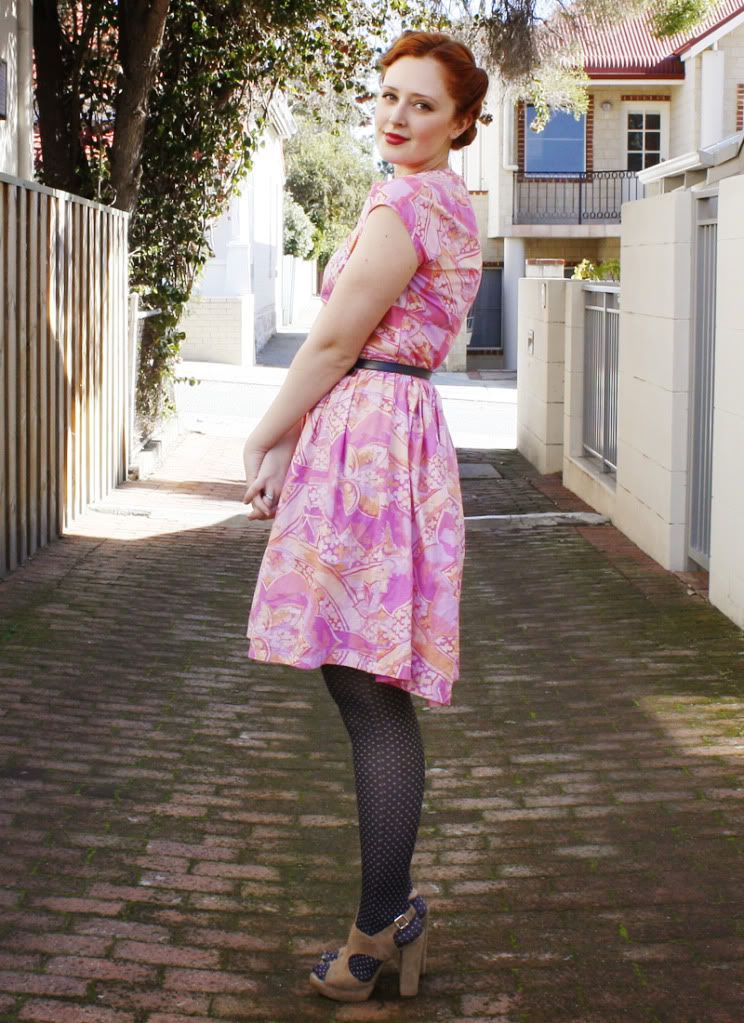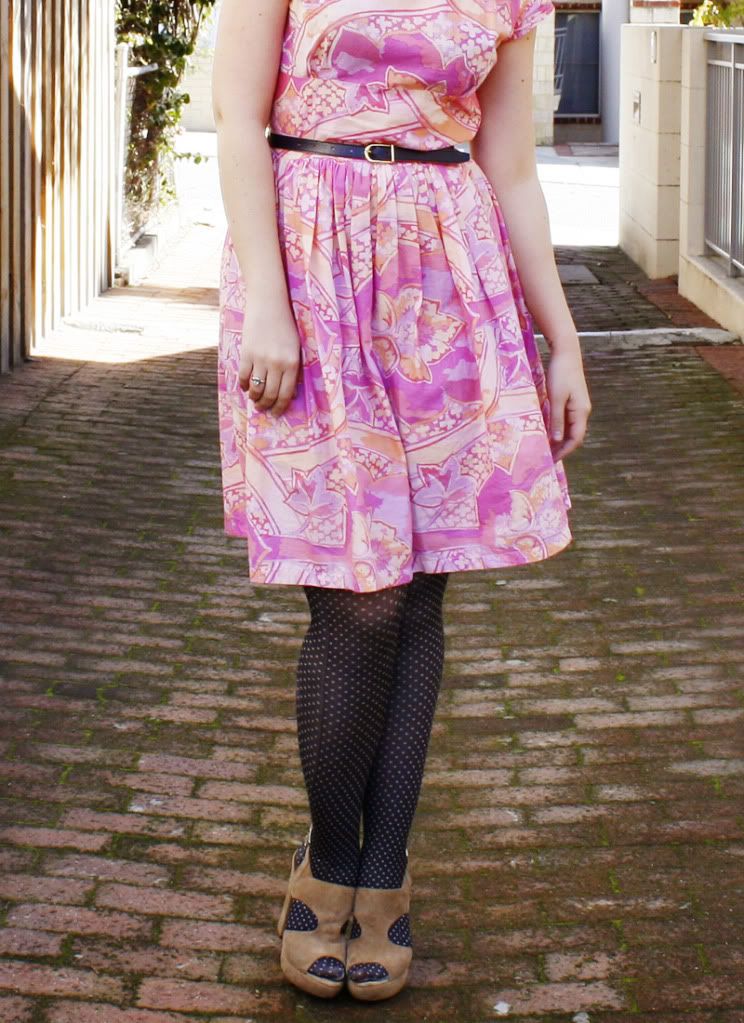 Im definitely needing a holiday lately, although with a mortgage and trying to furnish our house a holiday will have to stay tucked away in my dreams until at least next year, im hoping we will go to Europe and visit the place Z grew up it would be amazing and im sure he wants to head home and see all of the family! (i better brush up on my Serbian before then) until then i have Hawaiian style dresses to get me through (although i know its not a tradition hawaiian print, it sure makes me feel like im on a tropical island) I was so luckily gifted this amazing dress by
Shabby Apple
a few months back and its an instant mood lifter...nothing like a bit of bright pink!
I paired it with some snazzy navy polka dot tights and my oh so comfy high heels!
Happy Weekend, hope you have something swell planned!! Tomorrow im preparing for an op shopping marathon...better wear my comfy shoes!
XX
(Wearing: Shabby Apple Dress, Mollini Heels, Vintage Belt, Forever New Tights)