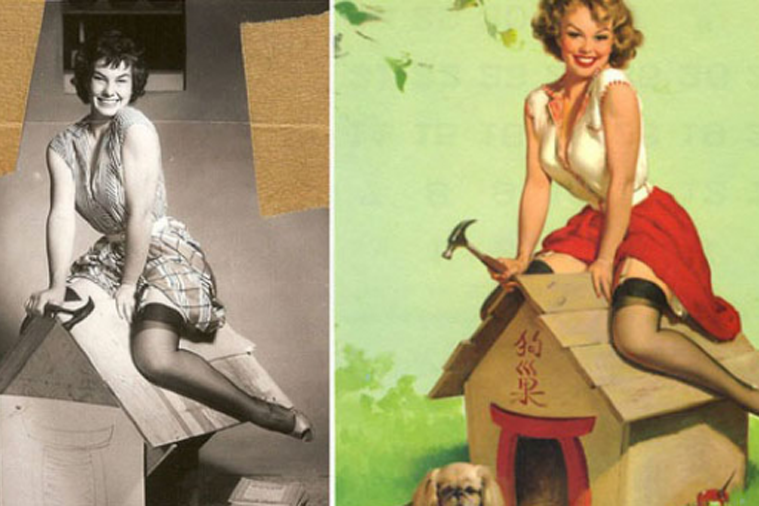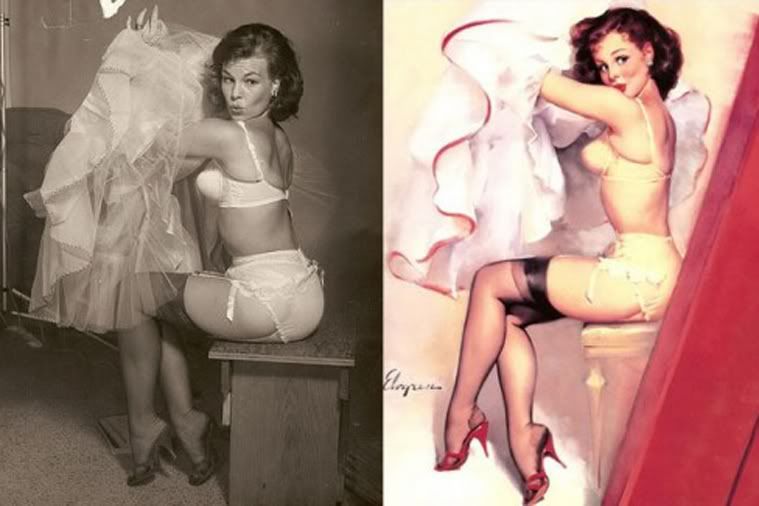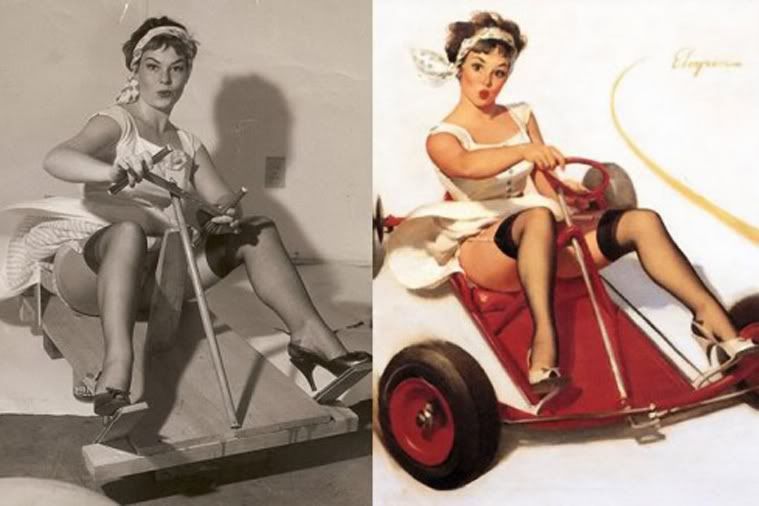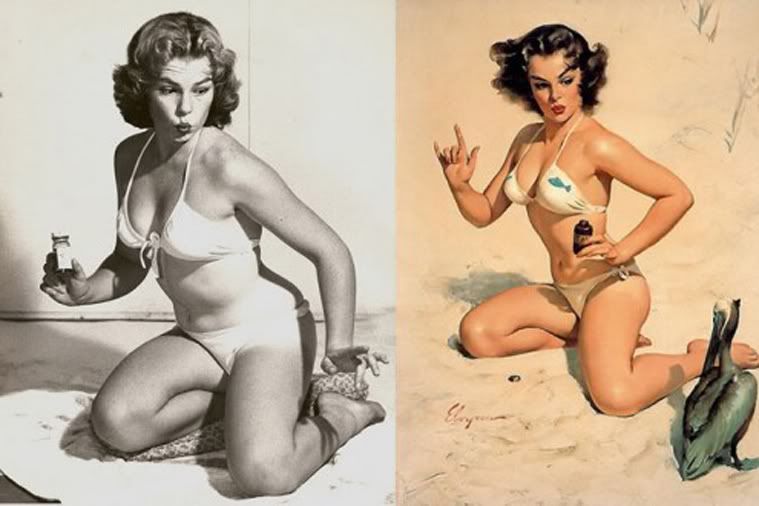 I still find
Gil Elvgren'
s before and after images amazing! im sure you all know or have seen his work before but i was flipping through his images this morning and thought i would share a few for whoever hasn't seen them.
Gil was an amazing American painter during 1930's to 1970's, his work is still very much admired and sough after (me being one) im mainly fascinated by the changes he makes from photo to painting, the light is basically the same and the facial features but changes like background, hair length and waist sizes are usually made, as the photos are only a reference for the model he still uses his imagination which i love.
Well i better get back to it instead of dreaming my time away! ill be back tomorrow with an outfit post!!
XX