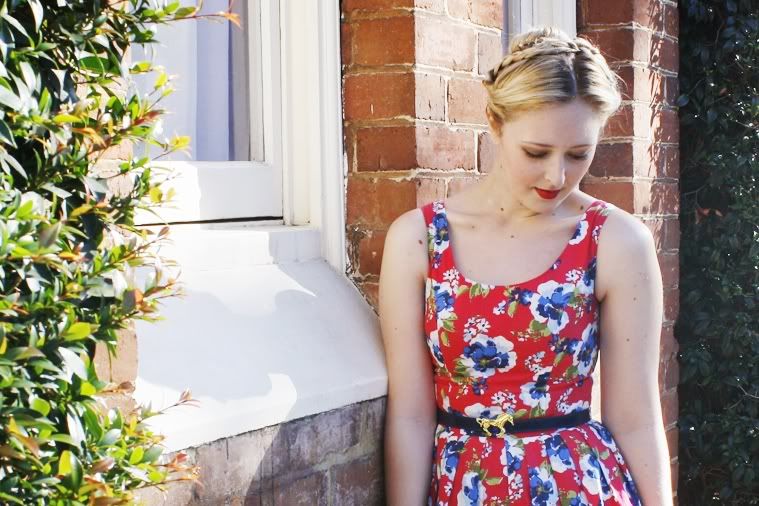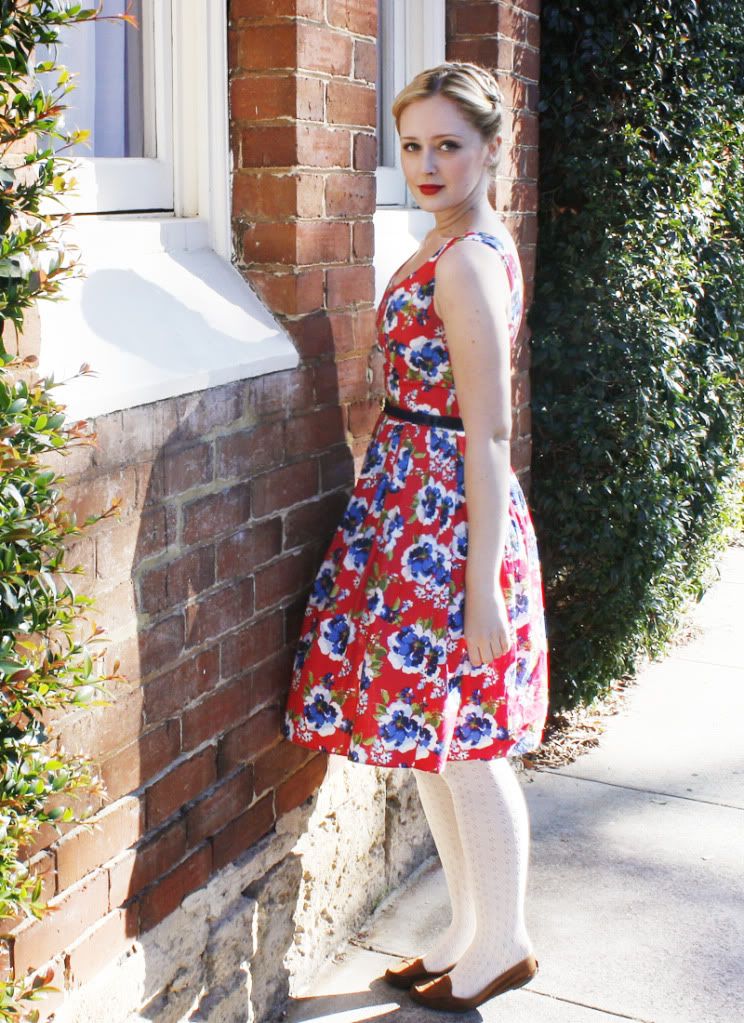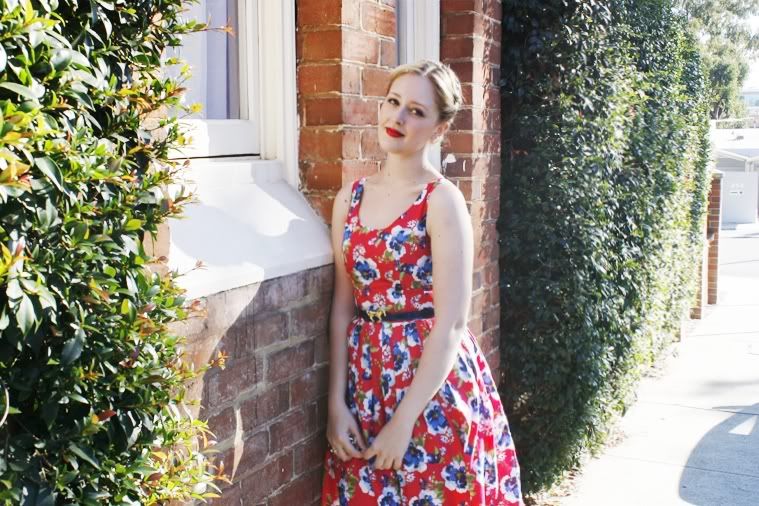 This week has been full of many busy but exciting and wonderful things (details will come soon i promise) me and Z have been powering through the new series of Game Of Thrones (ill admit it im hooked) and i have pulled out my stockings to finally give them some love!! the weather has been a little unpredictable though so i head out in stockings and end up peeling them off through the day (to much annoyance) but hey, if we can have a few more days of un-soaked shoes and tame hair then im down for that!
Ive been reaching for my loafers this week just to give my feet a little break, sometimes i put them through too much and they get a tad angry! even though i feel a little more myself in heels its nice to mix it up!
Can you believe none of this outfit is vintage! uh, i was pretty shocked myself..what was i thinking this morning!! The dress is from my birthday last year Z bought it for me as a little surprise, I only pull it out on delicious weather days because its a bit spesh!
Ill be spending the weekend planning my friends hens night, attempting whoopie pies (any tips?) and sourcing some more winter items for the shop! i love spending a whole weekend op shopping, that place swallows you up..you never know what time or day your coming out of there to! (bringing snacks is a must) XX
(Wearing: Dangerfield Dress, Asos Belt, Target Loafers, Forever New Stockings)