I have been spending this week getting a wee bit excited that maybe..hopefully..fingers crossed i will be on holiday in Bali with my man in a few months i think im just in love with the idea of a holiday...anywhere really, im getting the itch to go exploring!!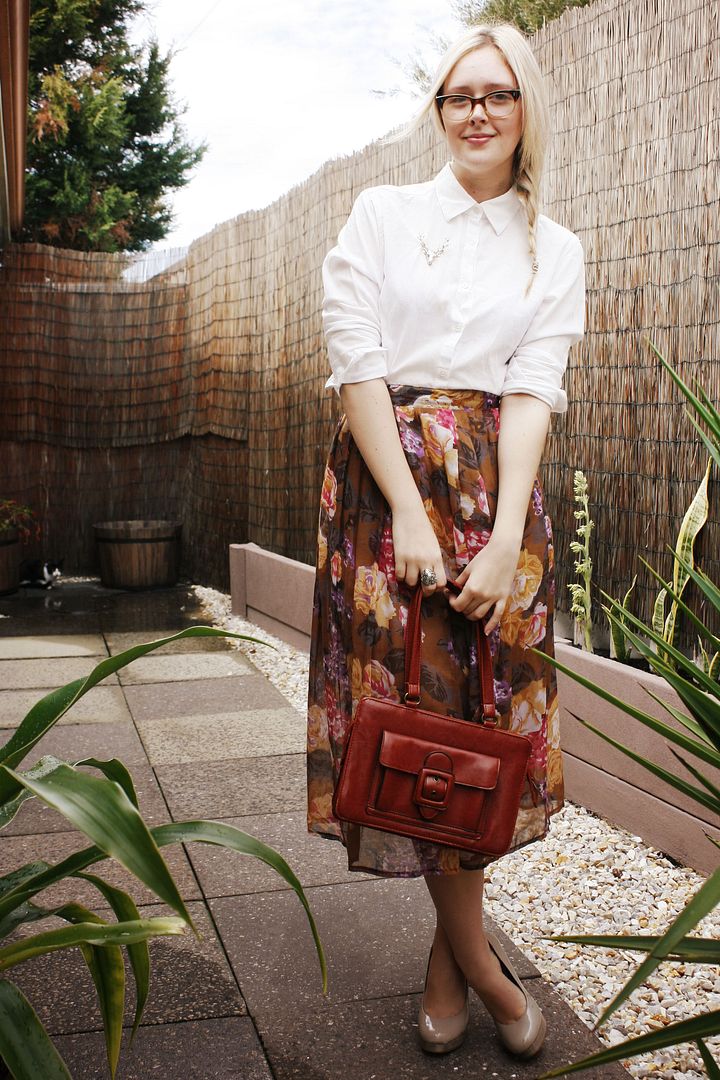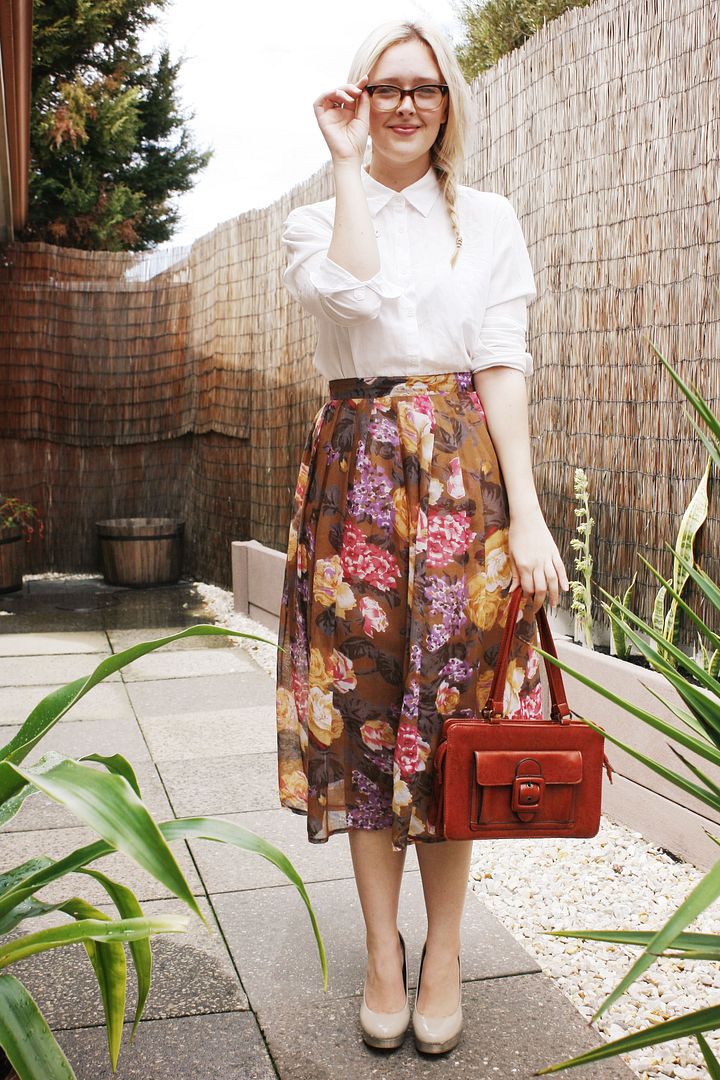 This whole outfit is op shopped, all on the same day actually (i love it when that happens) its like its meant to be!! i had planned to wear this floral nanna skirt with a simple striped top but i couldn't bring myself to face the cold weather with at least a long sleeve blouse, i love a crisp white high collar blouse, a simple basic, but always needed in any girls wardrobe!!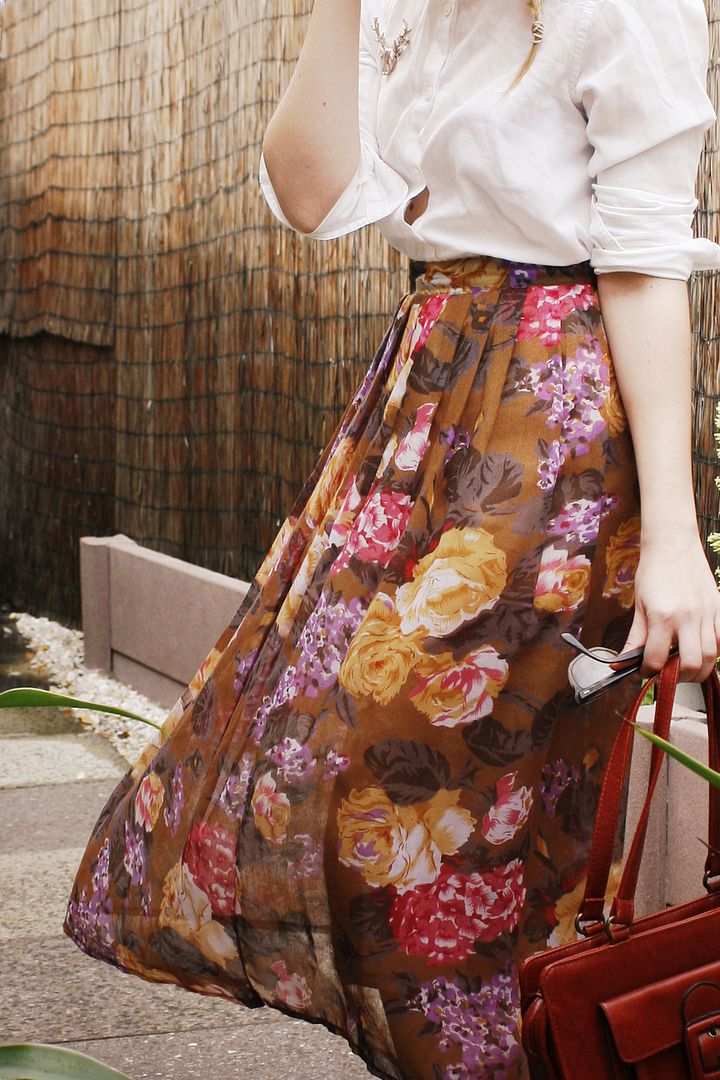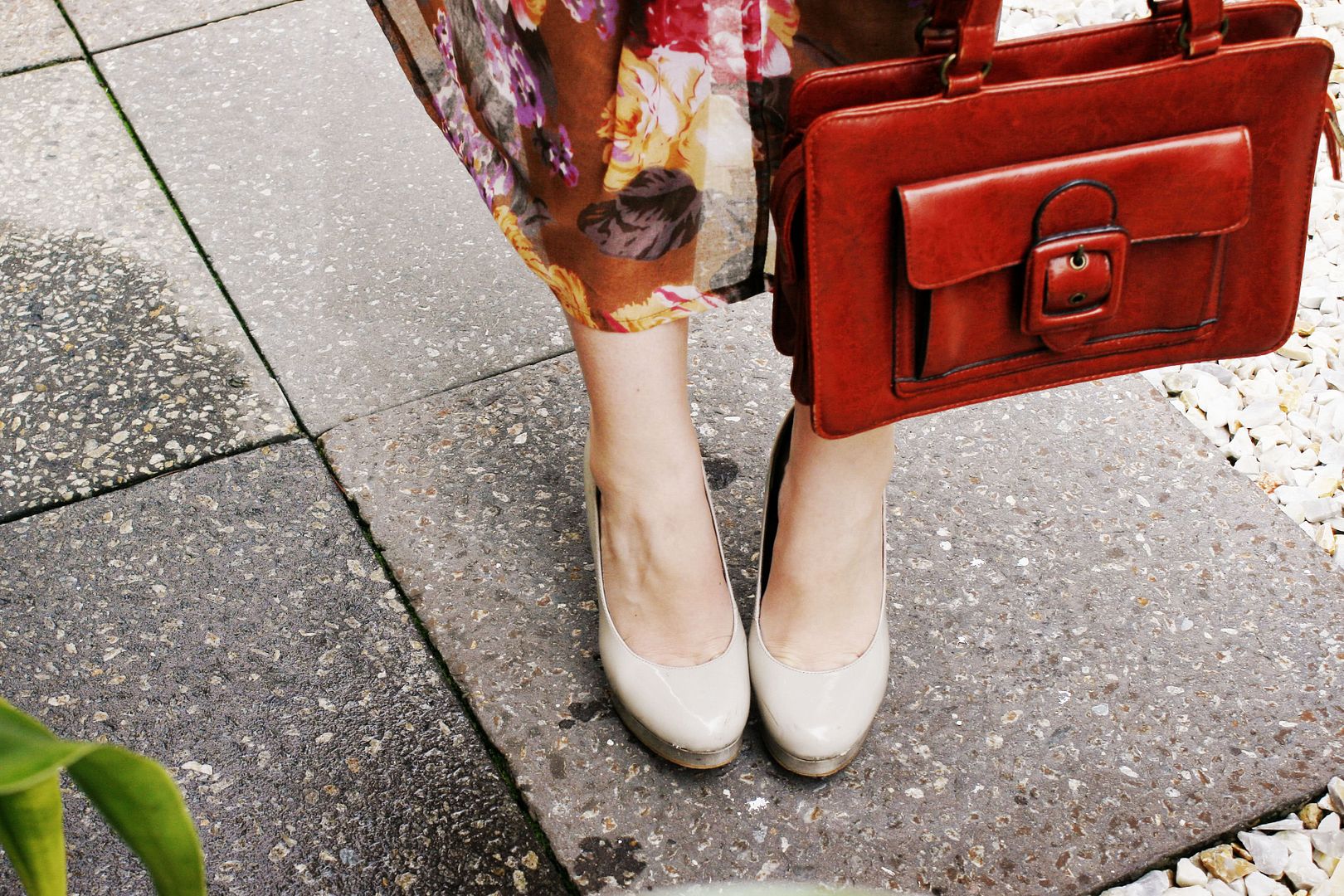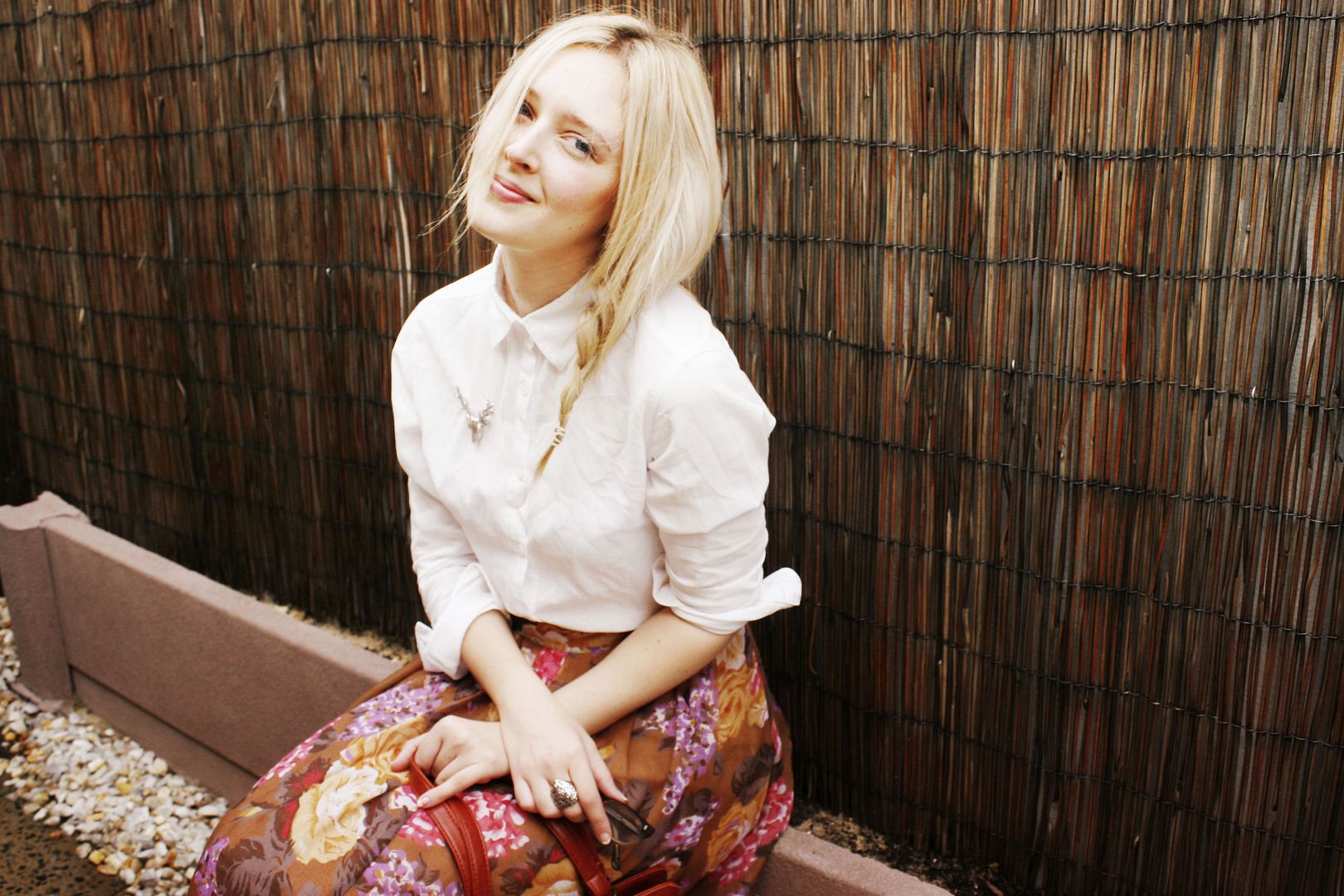 I also found these vintage grandpa glasses recently, i love old frames im hoping one day i will need glasses (is that a weird thing to want?) i already have frames picked out if i ever need them (ok now you all think im nutty) they are just the perfect accessory but for now fake ones will do.
Im also pretty in love with my deer brooch (hence the title) its been attached to every one of my outfits lately.
Well i hope you all have a swell day, im off to have breakfast with the girls and another busy day in the office XX
(Wearing:

Vintage floral skirt, Vintage white blouse, Vintage glasses, Lovisa Deer Brooch, Op Shopped bag, Boston Patent Pumps)