Ive begun to realize i go through what feels like 50 pairs of stockings in winter because im so cold in the mornings im basically pulling them on at warp speed i promise you these red beauties are about all i have left in my stock pile!!
These freezing mornings are leaving me wanting a tropical holiday...somewhere..anywhere, especially since winter is no season for a forgetful person like me..leaving car windows down and the washing on the line..which means im smacking my forehead a little more than usual!!!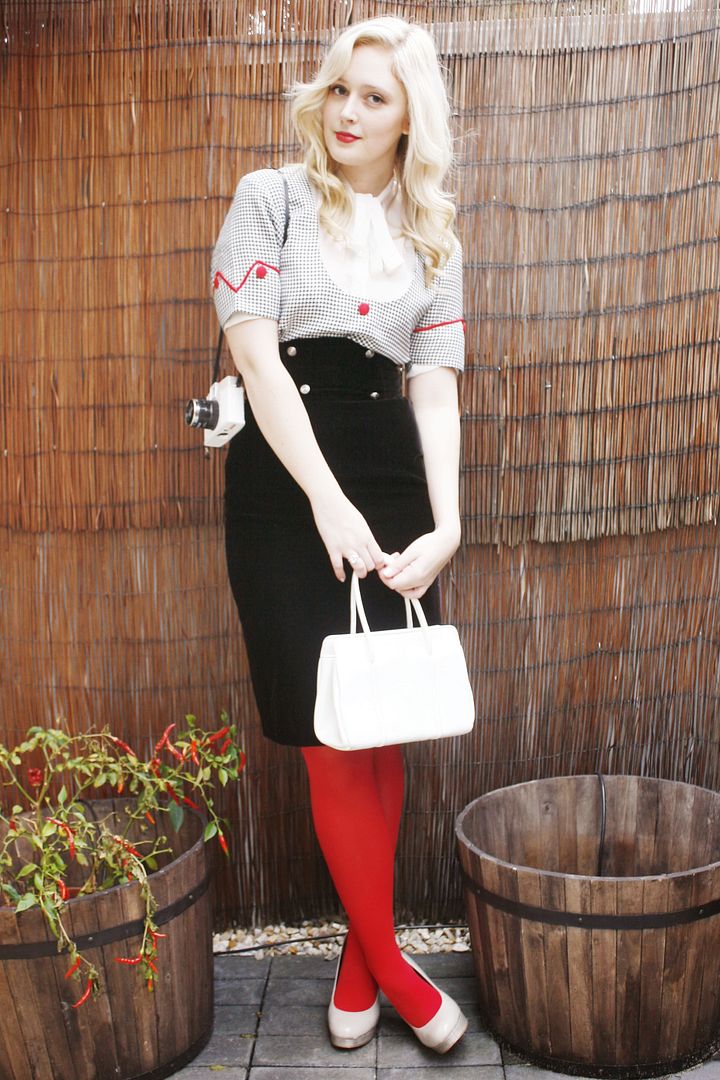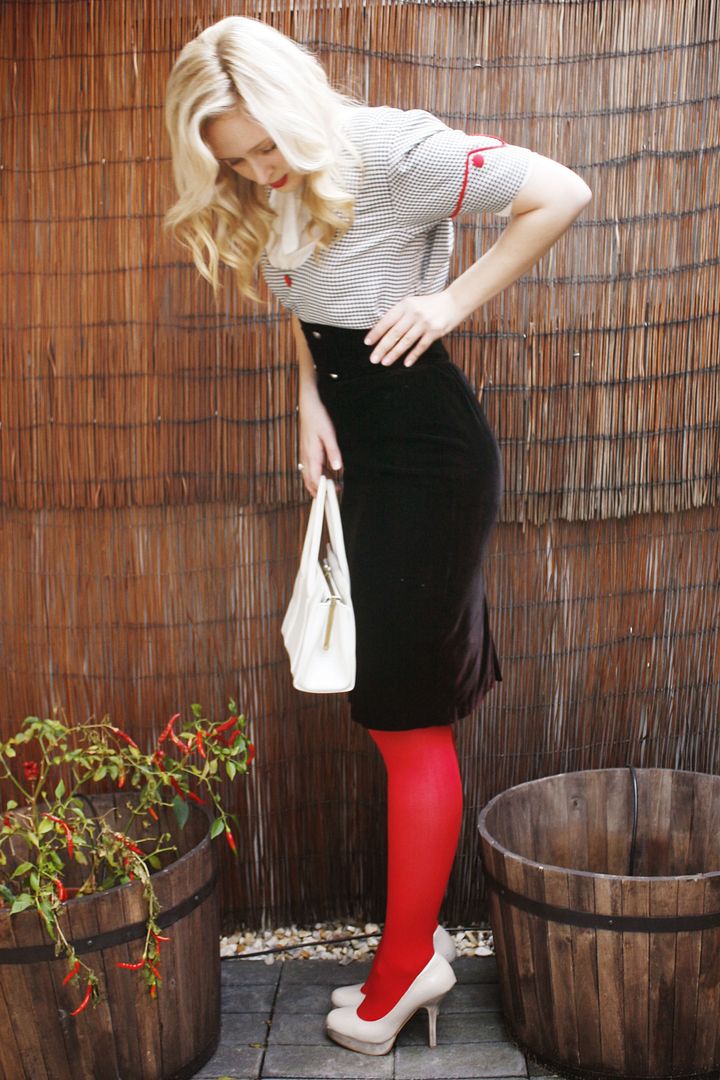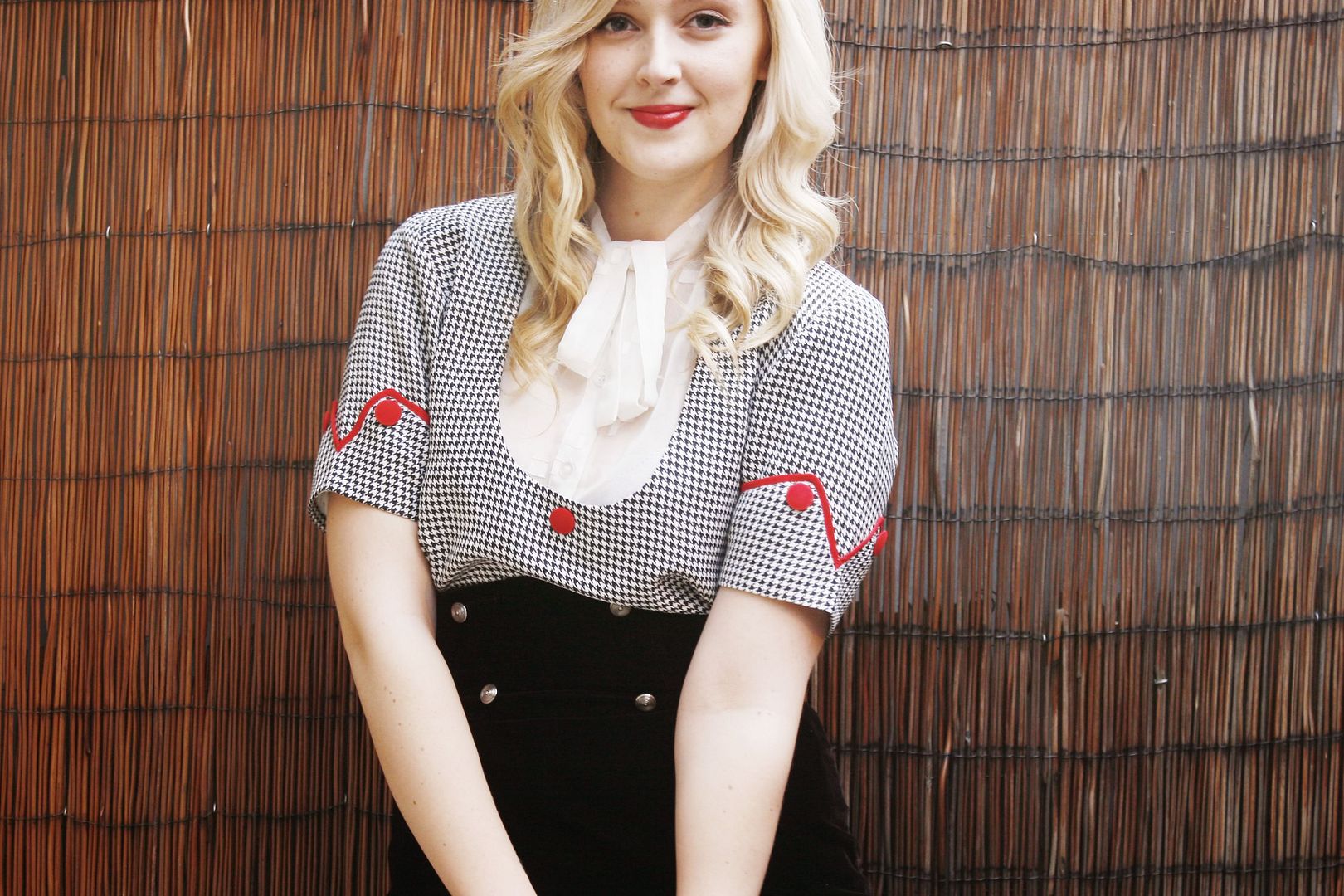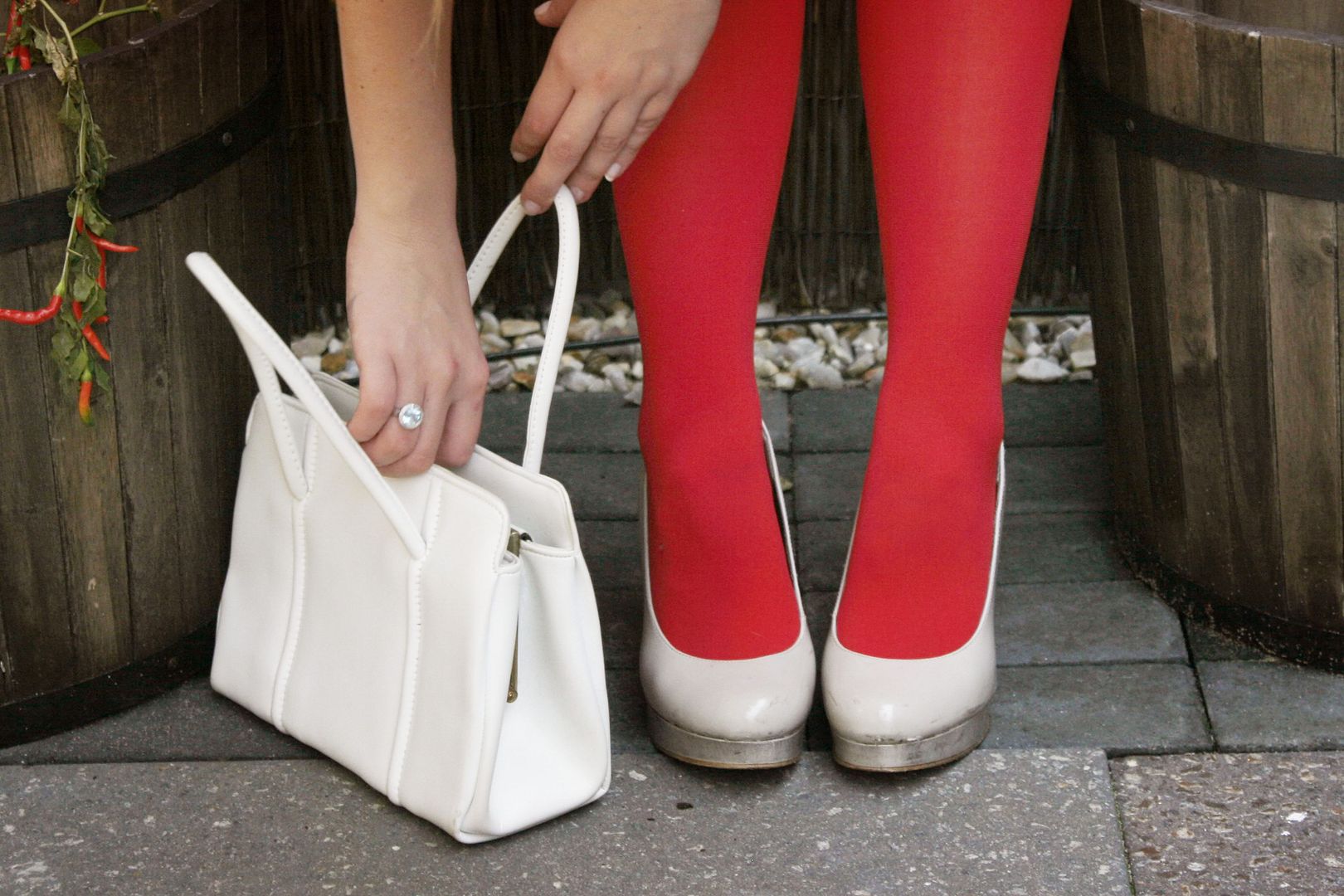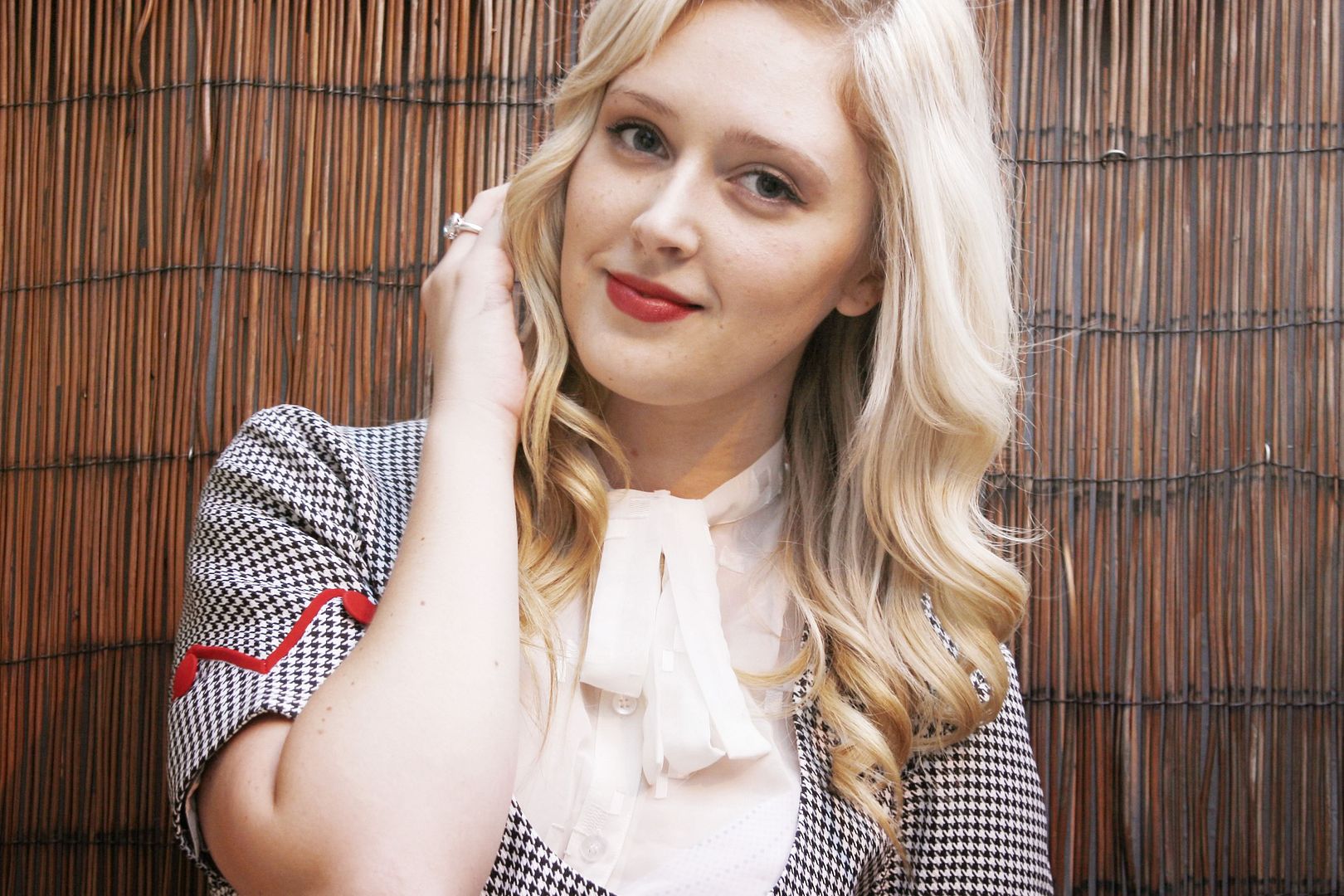 Im not quite sure if this (pretty perfect) gingham top was part of a set and had a blouse to match underneath but i found it quite lonesome in the op shop..and unless i was to cause a few raised eyebrows walking down the street i figured a bow blouse was the way to go!! it has everything that makes my heart flutter, beautiful red piping, buttons and a gingham pattern...although i thought i could just tuck my blouse sleeves up and it wouldn't irritate me was a bit of a dopey move but wont be doing that again in a hurry!!
Im hoping to have a pretty quiet weekend..spending time with the boy, cuddling up to the kittens and drinking lots of hot chocolate!! and maybe squeezing in a few handmade projects!!
Thanks for reading lovelies XX
(
Wearing:
Vintage suede skirt, Vintage bow blouse, Op Shopped Gingham Top, Boston Babes Heels, Vintage Bag, Diana Camera, Dotti Red Tights)