I had a little dress up session in The Vintage Valley shop and i thought it would be a super cute idea to pull out some pieces and show you how i would wear them!! i honestly would wear every single piece i put in the shop because they are all so individually adorable..

White Wiggle Dress
When choosing what to wear with it i decided it would work best with neutral tones this dress actually has a diamond shaped pattern through it so it has its own detailing!! just add a cute vintage brown belt, faux fur hat and your brogues and its a simple everyday outfit..
Dress is available for purchase
here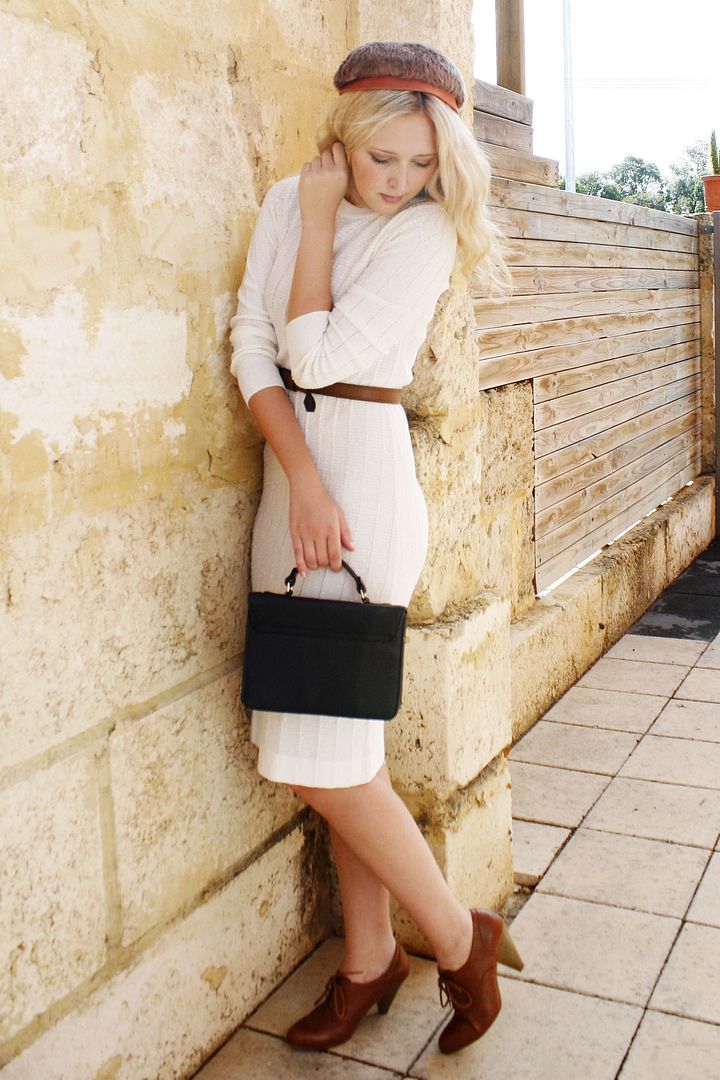 Striped Prago Dress
I adore this dress its ideal for a summer picnic, as were coming into winter now and its starting to drizzle i paired it with a loose cotton cardigan belted with a vintage belt, Brogues and a vintage bag. i love how versatile these dresses are add a pump and its a chic dinner outfit too!!
Dress is available for purchase
here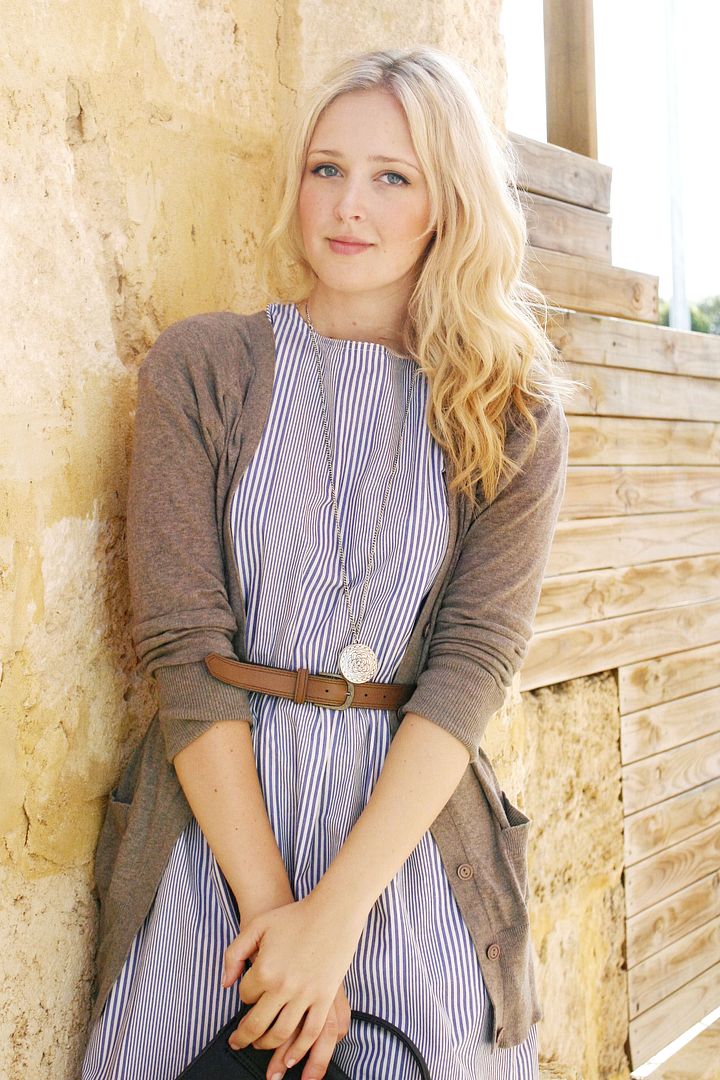 Canary Yellow Blouse & 50's Swing Skirt
I love pairing bright clashing colours together especially yellow and pink!!! i try and keep colour in my wardrobe at all times..black is a little too boring for my taste.. I wish i could keep this swing skirt it is cut beautifully and has a front pattern detailing.. (i love little details) paired with a canary yellow top, vintage stripe belt, Sportsgirl Beanie and Brogues
Top and 50's Skirt are available
here
and
here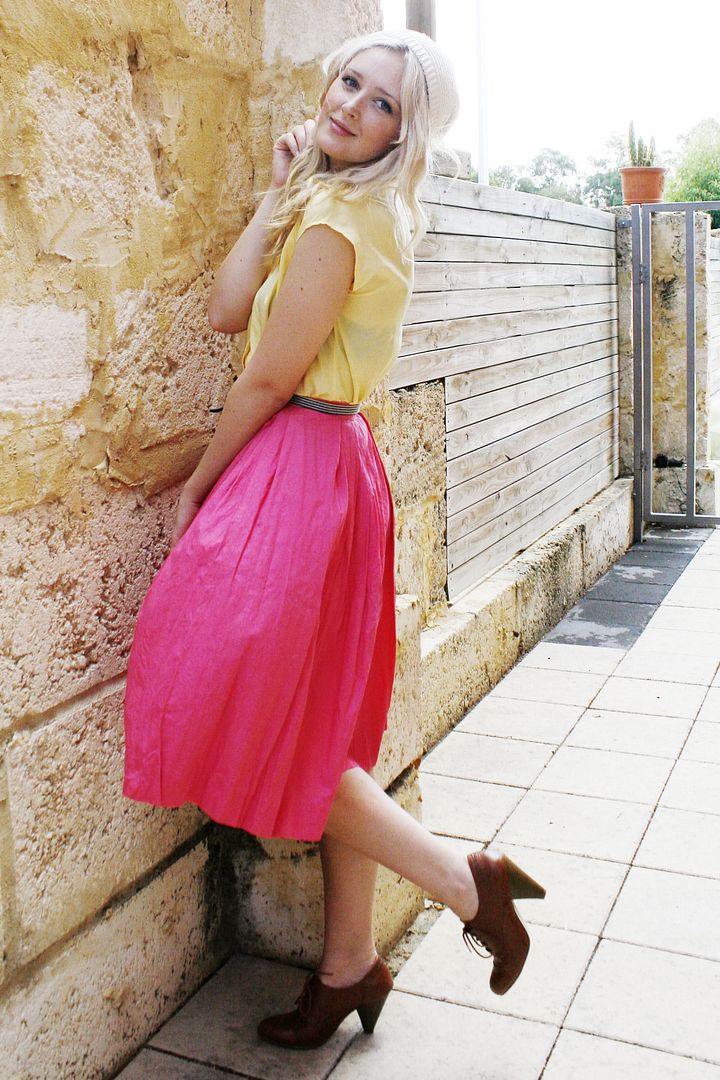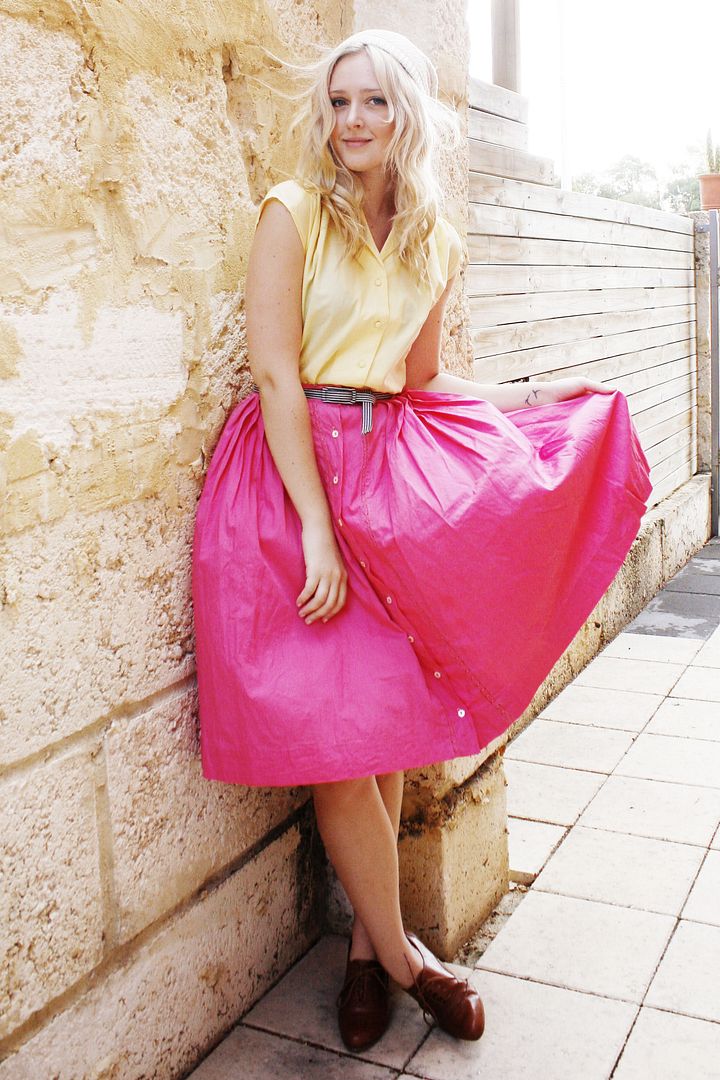 Black Ruffle Blouse
Just for fun you can matchy match your pieces, keep the colours similar and mix in a textured pattern!! i love wearing men's accessories i have tons of hats and belts that are so much cooler than what ive found in the girls racks at op shops.. (always check the men's section) A necessity in any girls wardrobe is the ruffle blouse...hmm i have way to many!! paired this cute black one with a simple pencil skirt, red vintage belt & vintage men's Page boy hat..
Blouse is available for purchase
here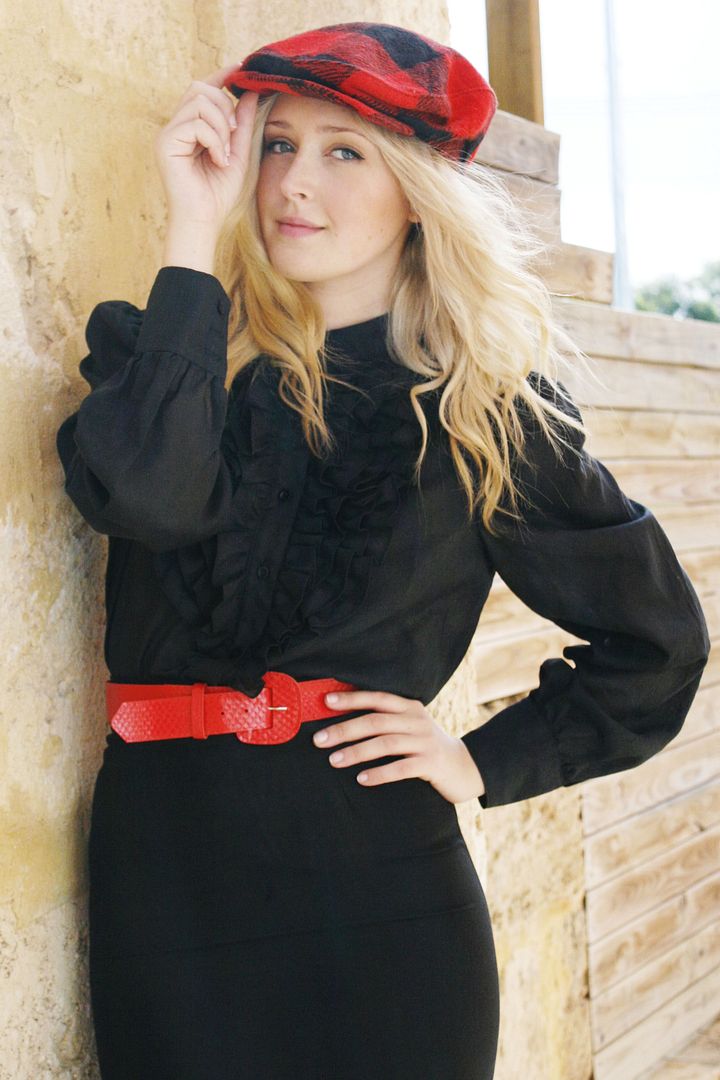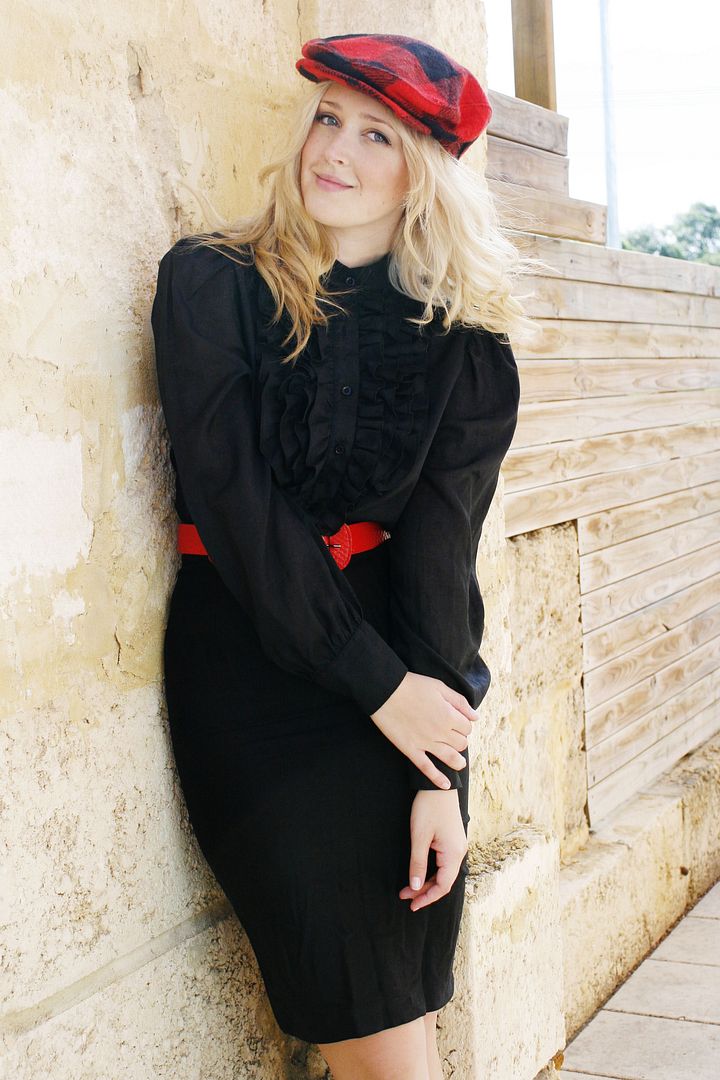 Well that was a bit of fun!!! how was your Easter anyway??? i feel like ive neglected the blog a little because i was too busy eating chocolate for breakfast and sitting on the couch watching Boardwalk Empire...and i so super excited my sister is getting married on Saturday which means ill be driving for a few hours to get to the countryside...but it will be so amazing..im wearing a dark purple bridesmaid dress too (if you were wondering)
There are some big changes happening with The Vintage Valley shop that i hope i can share with you all soon as well as some big changes happening with me too......i dont mind change but sometimes i wish it wouldn't happen so quickly sometimes...i get a little dizzy haha
Im off to make some coffee and listen to the rain (eek so glad the rain is finally here)
XX Have a swell day