Im a day late in uploading this outfit as i wore it yesterday but hey! better late than never and i am sure your all used to my blogging being all over the place! I wore this to the Ballet at
His Majesty's Theatr
e last night to watch
Taming Of The Shrew
i love this theatre its 108 years old and has sky high ceilings with red velvet powder rooms and gold oval mirrors (sigh) it was such an amazing performance and since it was a mix of comedy and romance it felt like the time flew by!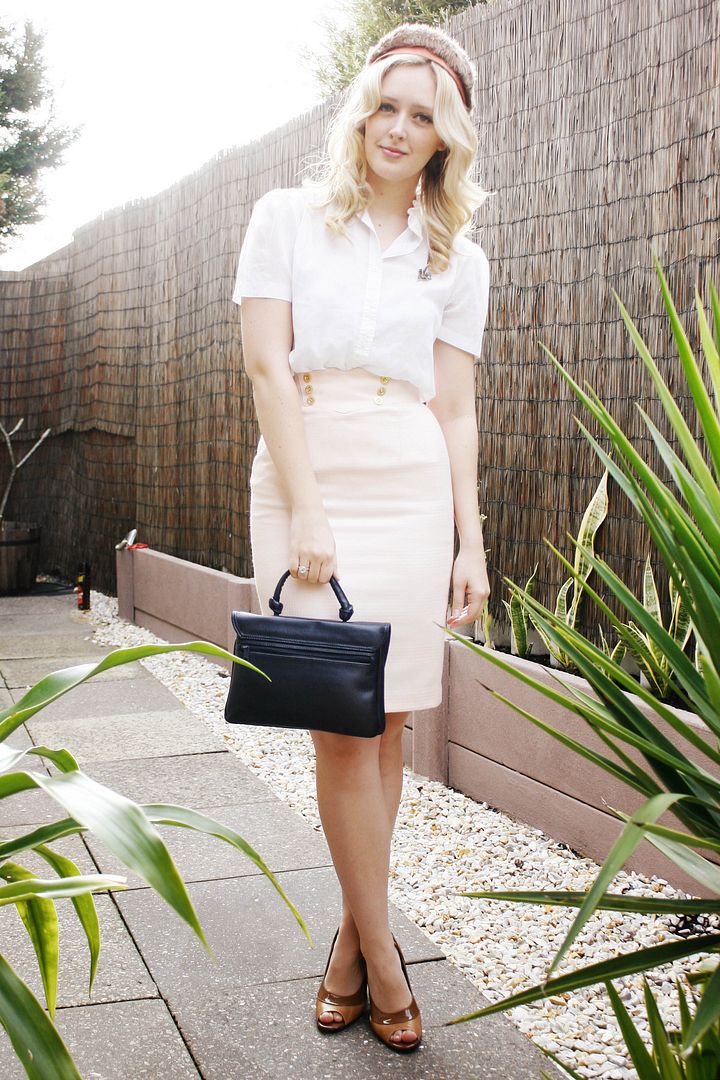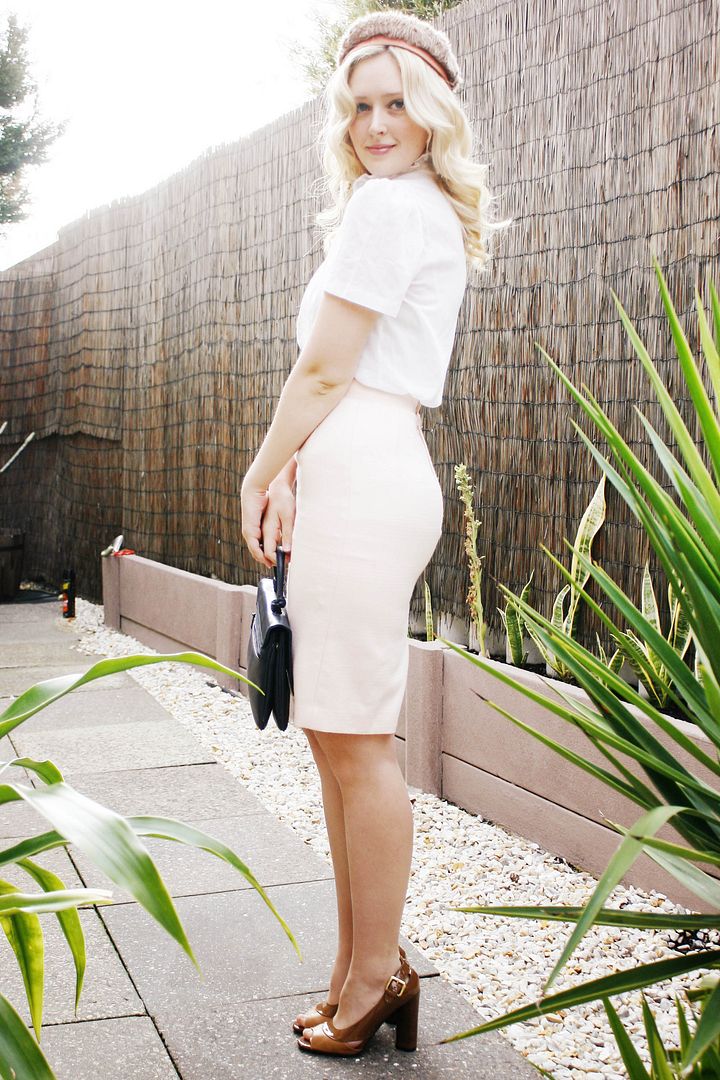 "Oh my! a photo with me actually smiling, how did that get in there"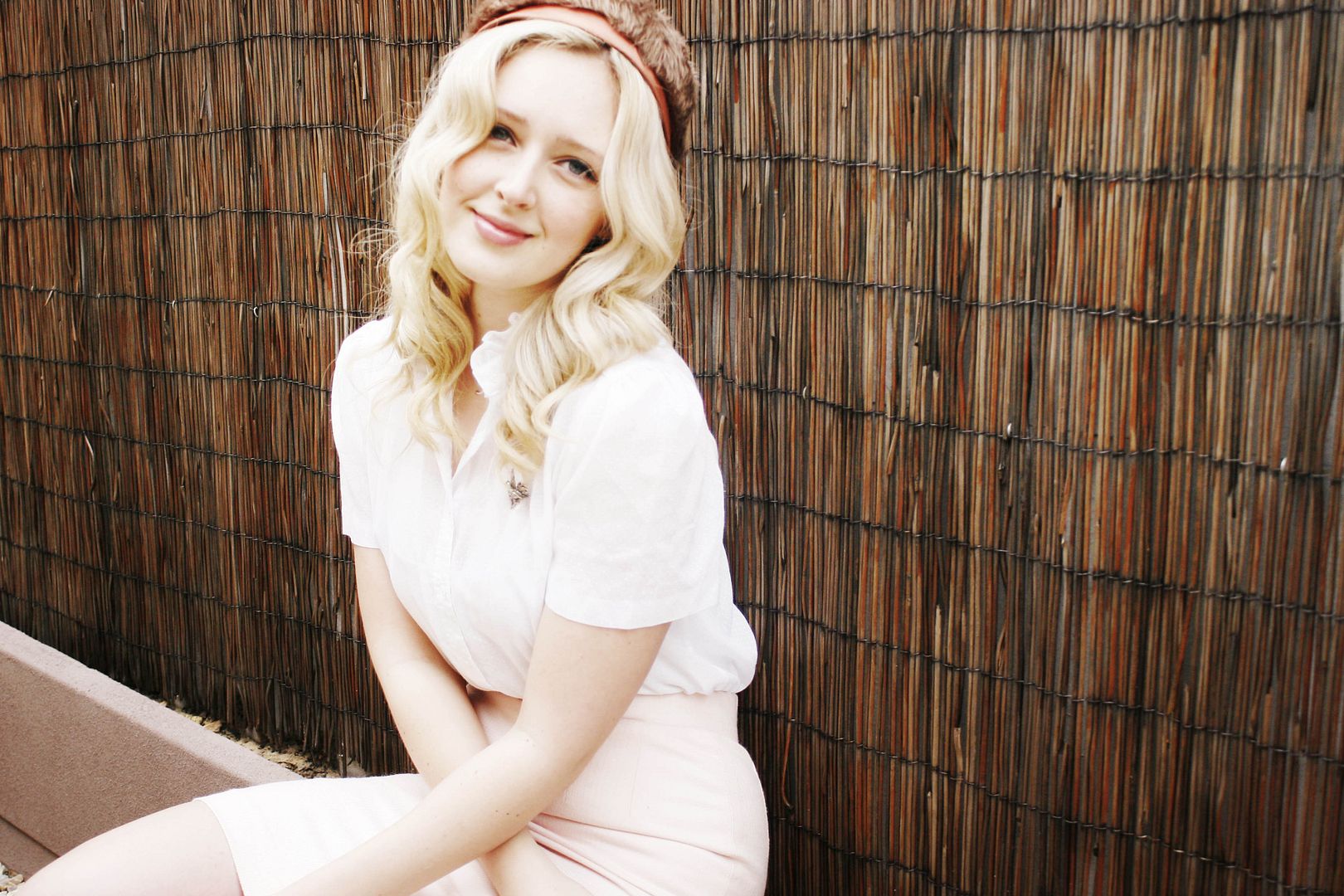 So i decided to lay out all the pencil skirts i own a few days ago, and after finding a few ive forgotten i even had im thinking i need to be checked into pencil skirt rehab! what can i say, i just love them! and since my last outfit post was another pencil skirt ive decided its time to let them go...for a week at least!
I have been location scouting for my new look book shoot featuring all the pretty Spring vintage i have for the shop! its been a little harder than i thought ive had visions of an amazing secret garden tucked away in an abandoned cottage...well i can dream cant i? hopefully i find something close to that anyway!!
So this weekend is going to be filled with hemming dresses, house hunting with my lover (he is buying, im helping him look through peoples houses..its a pretty fun job) breakfast with the girls tomorrow and hopefully a full few hours of reading with my feet up and The Beatles playing in the background (weekend bliss)
XX
(Wearing: Vintage pink pencil skirt, Vintage spotted whit blouse, Sachi brown heels, Vintage navy bag, Vintage faux fur cap, Vintage bird brooch)