I have had the busiest week so far (with work of course) but also coming up with some fresh new ideas for the shop which hopefully wont take me too long to put into action!! trouble is with me im all about the plans..i even go out and buy fresh new notebooks weekly to scribble new ideas all over and then stick them all over the house but actually getting them off the page fast enough before i move onto another idea is a different ball game..i think i have the attention span of a goldfish!!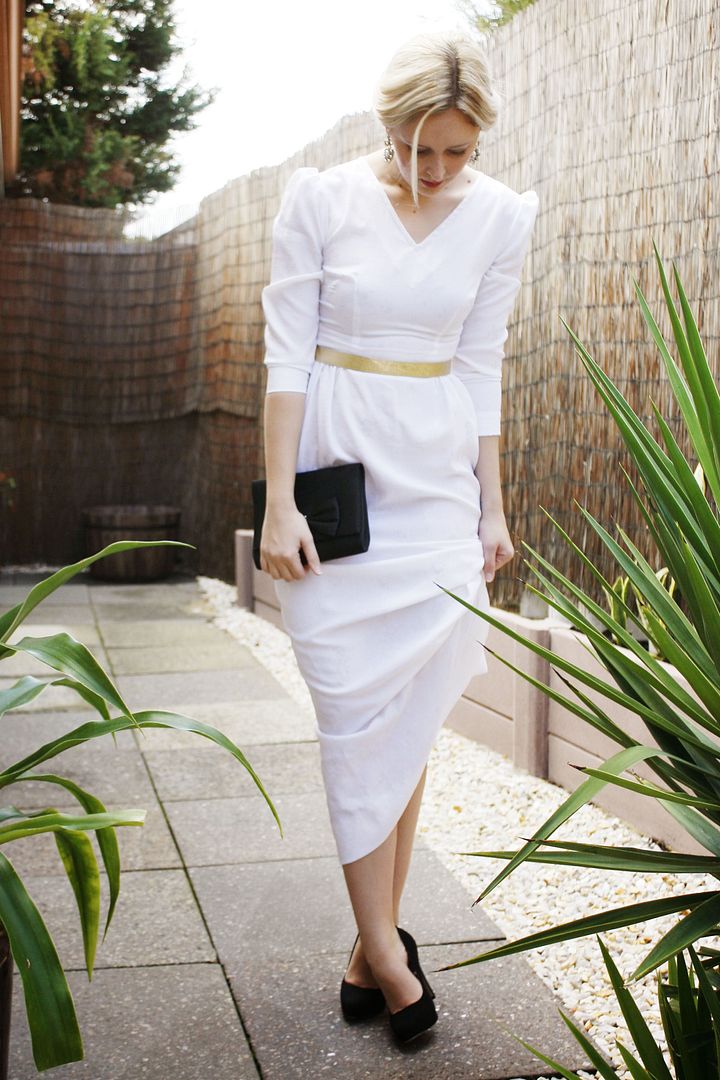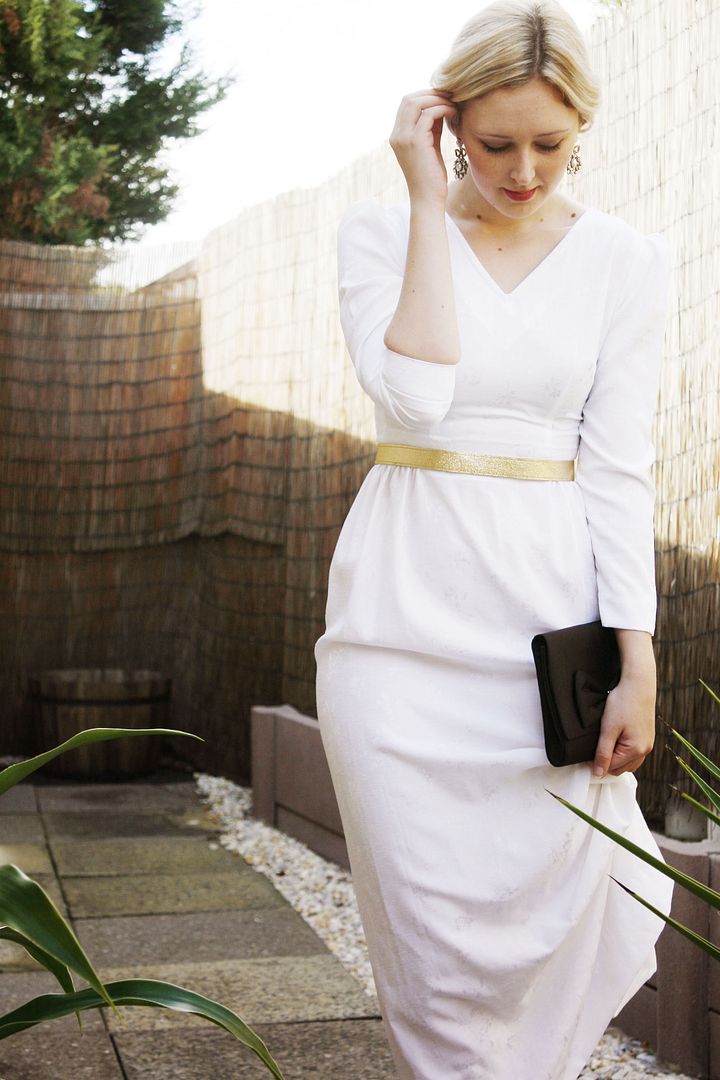 I wanted to upload this outfit for ages now but haven't managed to snag any good photos of the dress, until now!! Its an old vintage wedding dress that i found op shopping and had originally put in the hemming pile, but after awhile i couldn't bear to fix it in any way instead i just grabbed a gorgeous stone brooch my flatmate gifted to me and gathered the side a little.. to show off a little leg and also add a little flow to it!!!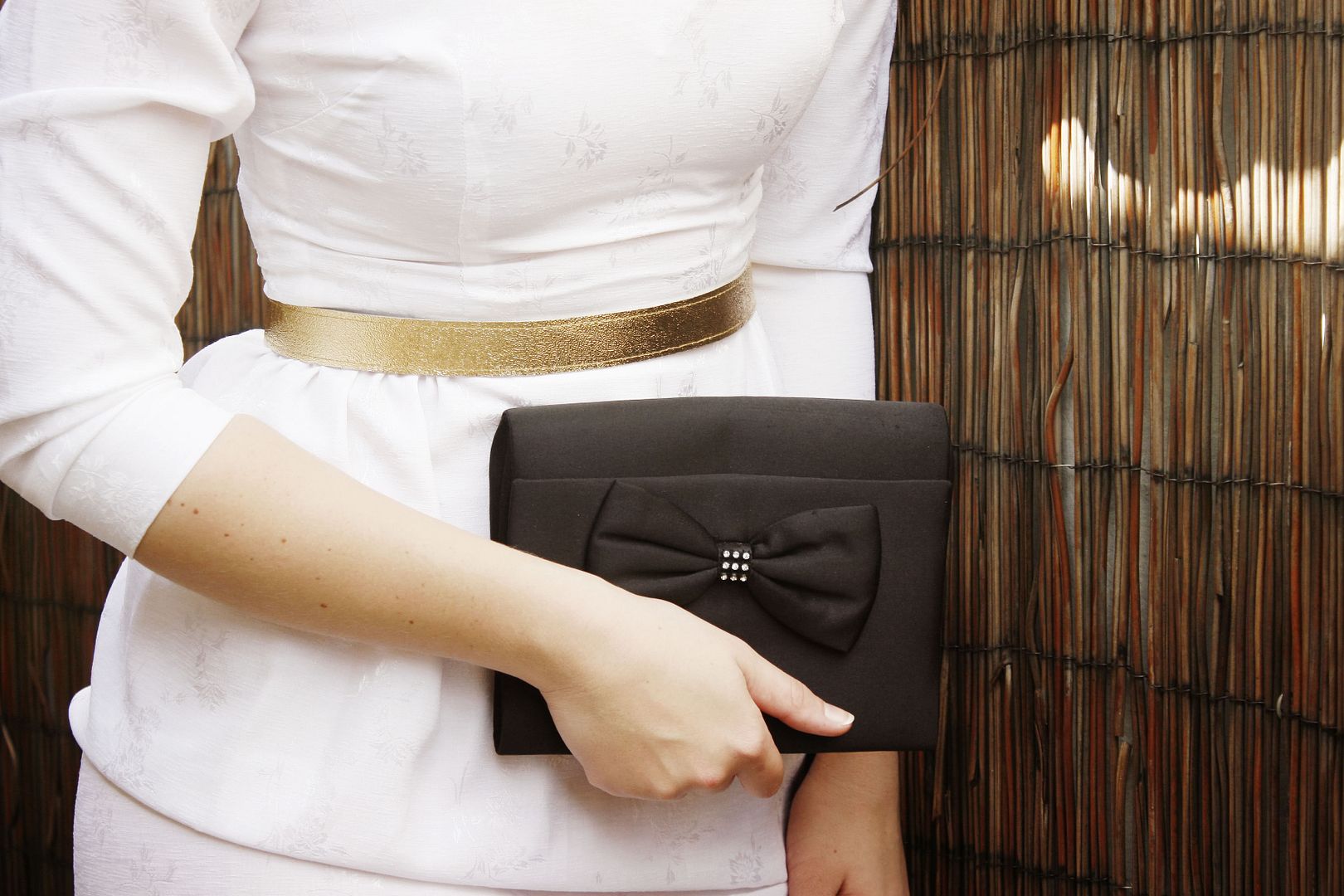 I just love it...thank goodness i didn't attack it earlier with the scissors (see there is no harm in procrastination..sometimes)
Do you find it difficult to style white sometimes? i do, especially if im not in a bright colour blocking mood and just want to add subtle accessories!! but i think you cant go wrong with black and gold!!
Im so excited to spend this weekend photographing new stock and maybe do a little photoshoot also.. in between, breakfast with the girls, op shopping and a lot of couch dwelling..(sigh) i love lazy weekends!!!
I hope you all have a swell day XX
(Wearing: Vintage wedding dress, gifted brooch, Vintage gold belt, Tony Bianco pumps, Vintage clutch & Collette drop earrings)