On my Op Shopping trip this week i found so many cute pieces of jewellery including this gold plated seahorse (which i personally think are hard to find..in good condition anyway) and a pretty amazing glass jewellery bowl too which you might have seen on my Instagram
HERE
pretty gorgeous huh?
I love vintage brooches, an obsession that started with my grandma..she would always let me look through her jewellery collection and give me cute brooches to wear...whenever i find a gorgeous one i always think of her!!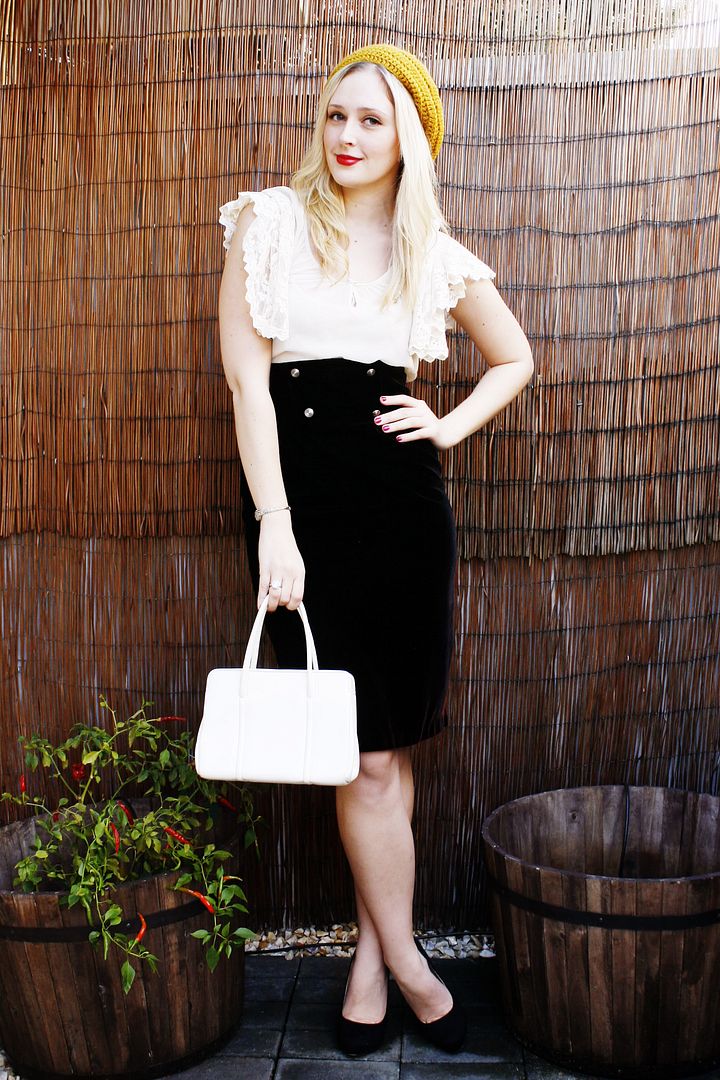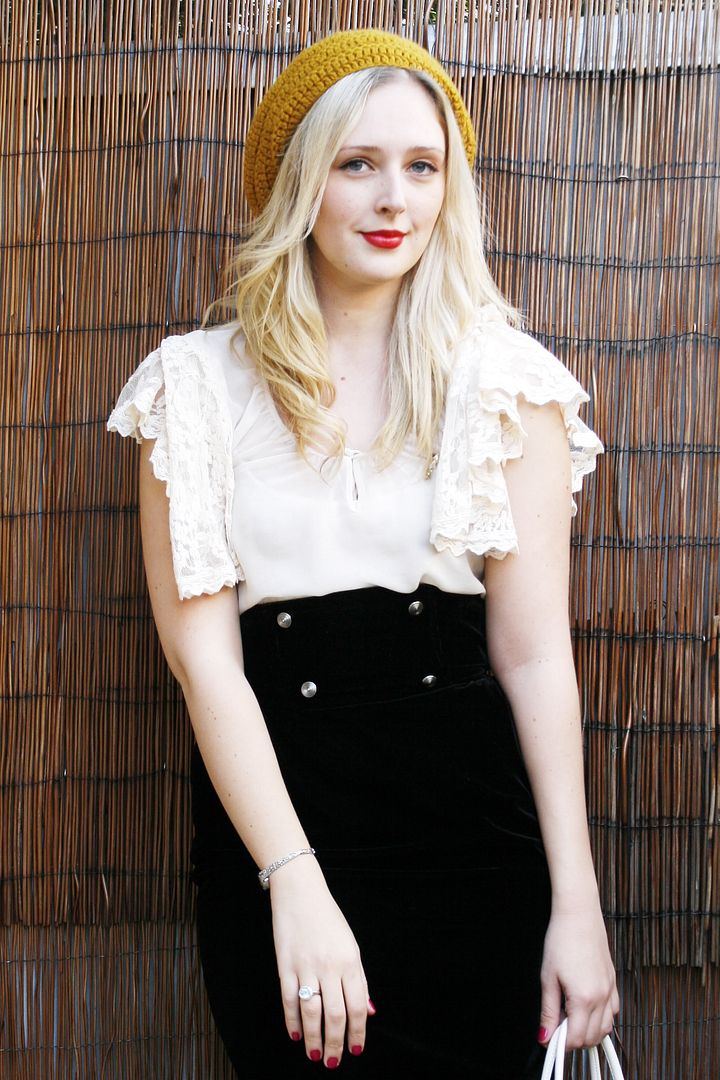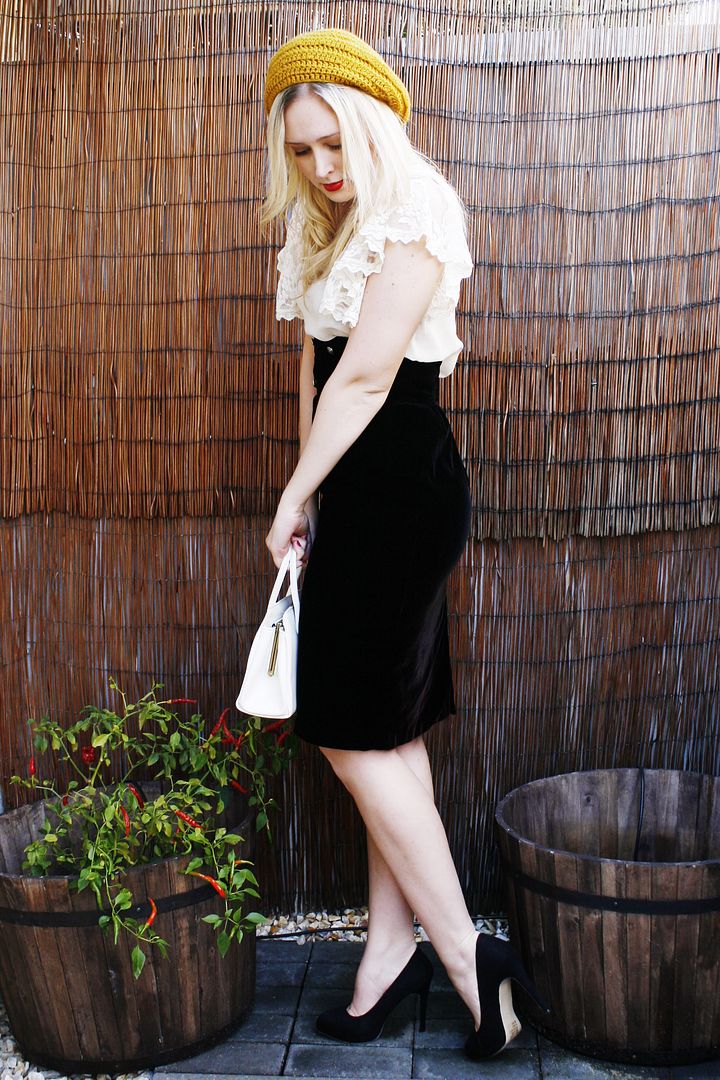 We have been having some small peeks of sunlight this week..which is an excuse to bring out my sheer lace blouses!! this top has actually got large longer sleeves but i thought with the pencil skirt it would be cuter tucked up a little..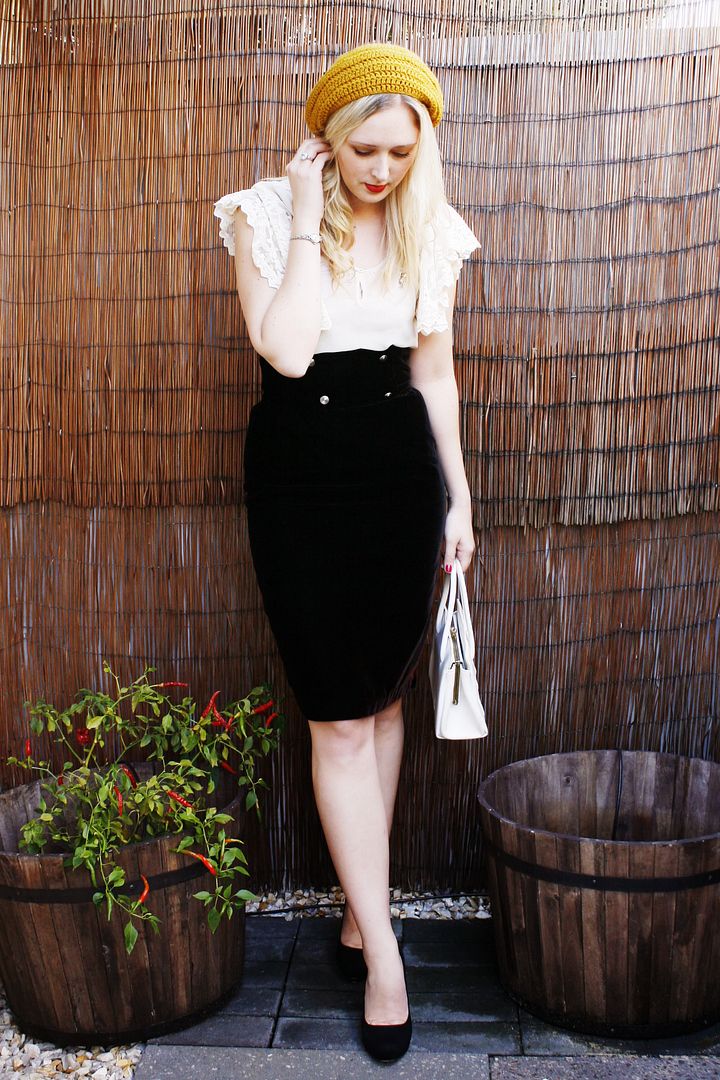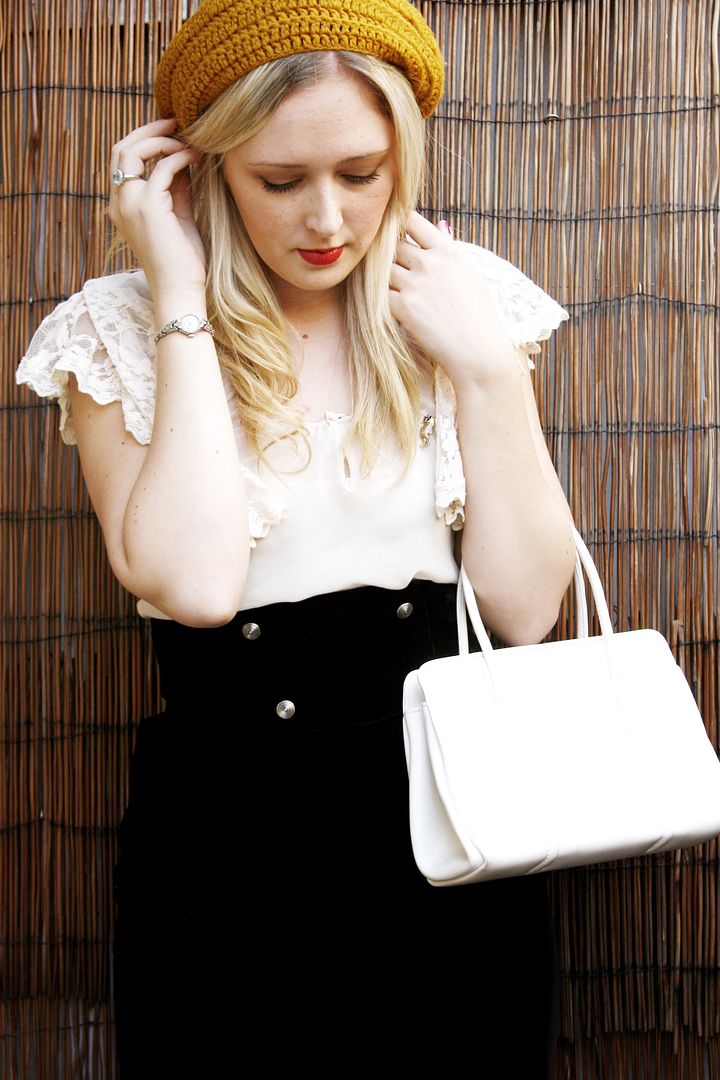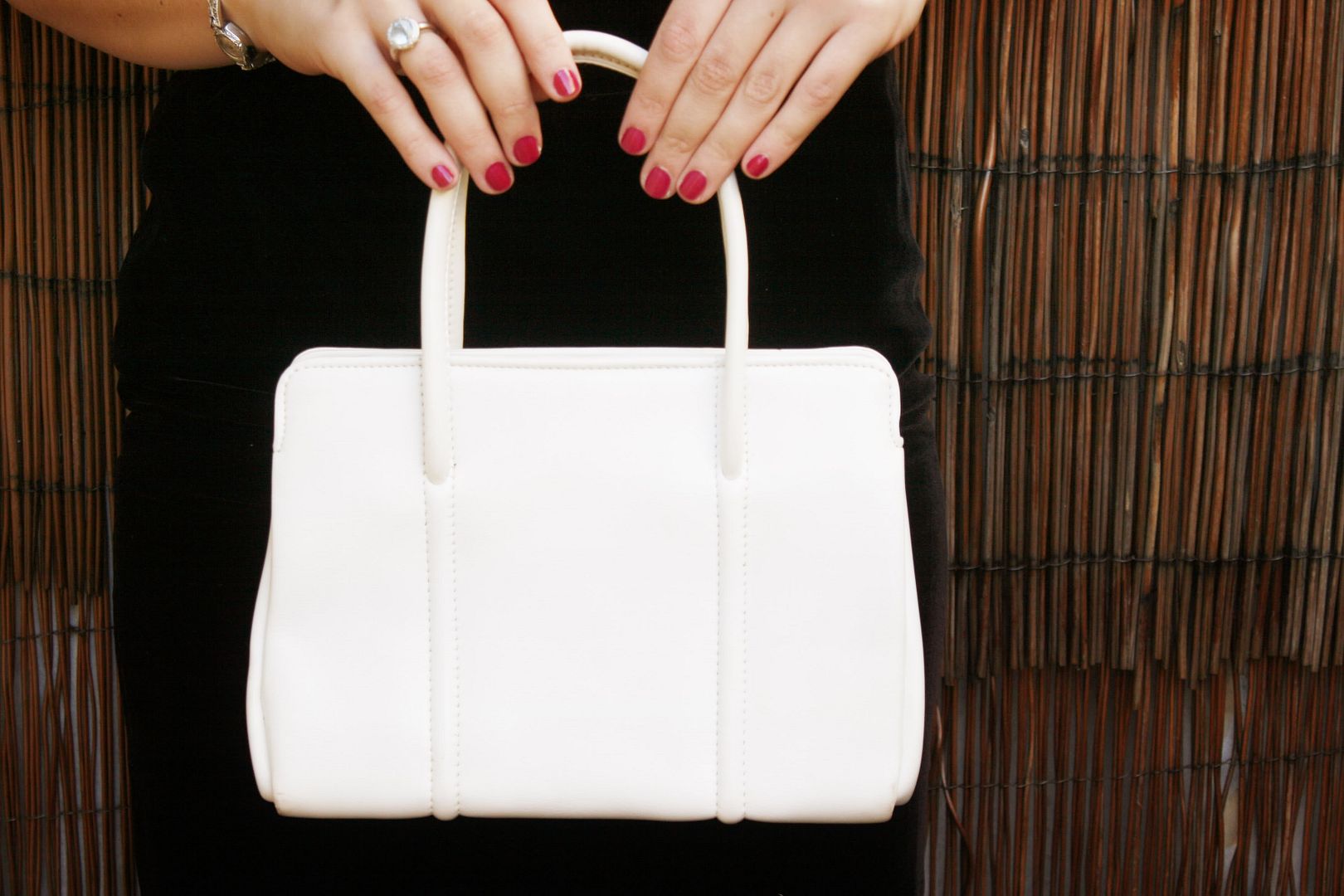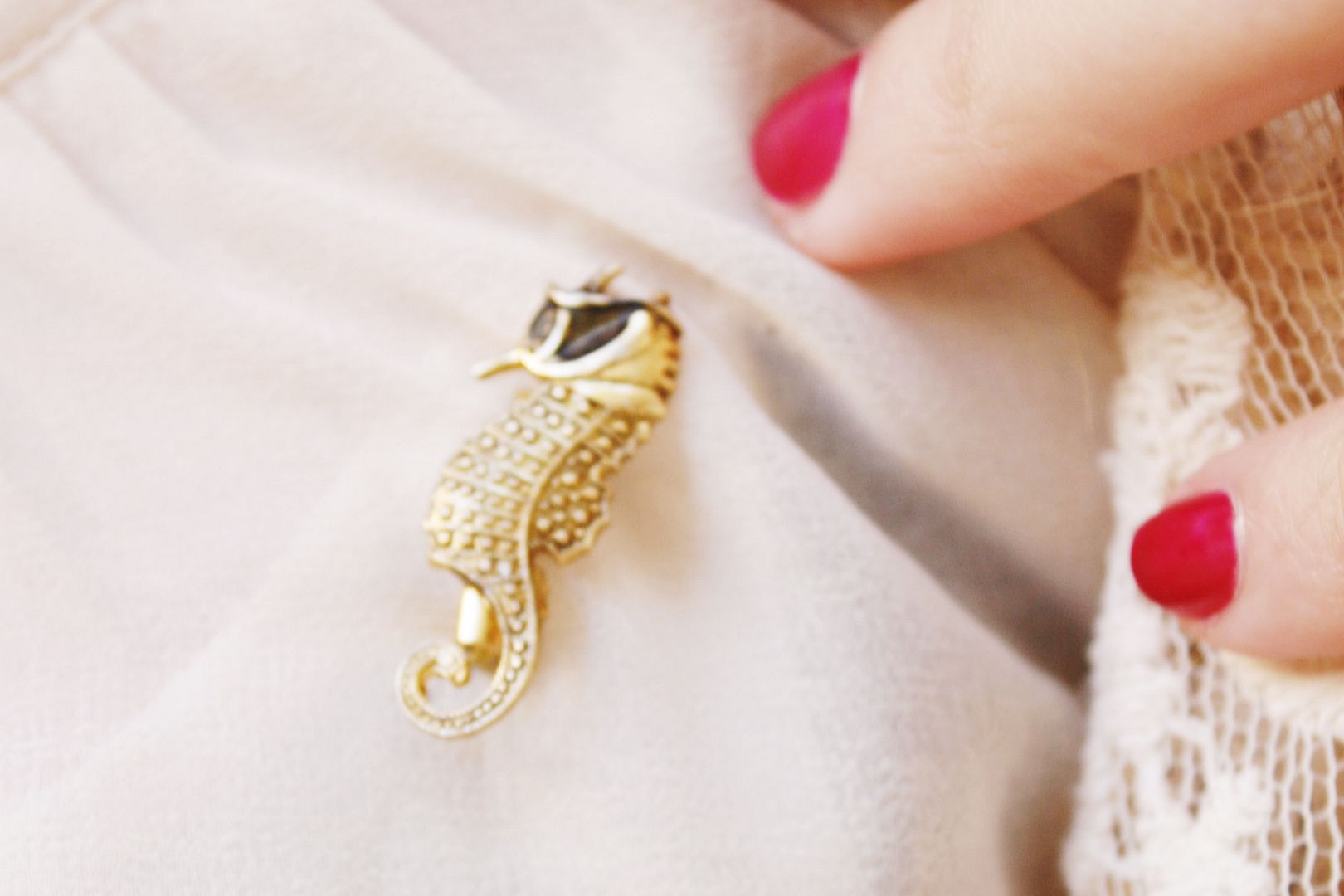 To make this outfit a little more winter appropriate i would just add some Maroon coloured tights and soft cardigan..
Im hoping to fill my weekend with lots of coffee, finally getting my hair coloured (about time) relaxing with the boy and taking way too many Instagram photos..
Have a swell weekend XX
(
Wearing:
Vintage black pencil skirt, Op Shopped beanie, Vintage purse, Tony Bianco Pumps, Vintage Seahorse brooch, Blouse)