I have had a few emails and comments asking me h0w i styled a few of my hairstyles in my outfit posts and even though im no expert i thought id show you four winter hair looks im simply obsessed with right now (of course these styles can be worn in Summer too)
Looped Quiff
...
Using second day washed hair curl using a hair straightener or curling wand all over, loosly tousle your curls and spray with hairspray.
Select a top section taking from one side of your head and take the end strands to tuck it underneath creating a curl (see image two) use bobby pins to secure in place ensuring you can see the pins too much.
I love this look when im wearing a cute floral dress layered with stockings!!!

60's Big Hair
...
To acheive this style you can use hair that was curled yesterday or second day washed hair, re-curl sections of your hair and then flip your hair upside-down and use hairspray all over.
Take a comb and tease out the side pieces to get a little more volume and then brush your front fringe all the way back teasing it a little also.
Get a cute headband or fabric strip and tie underneath.
This hairstyle is so easy and takes two seconds to do..its fun and great if your rushing out the door!!!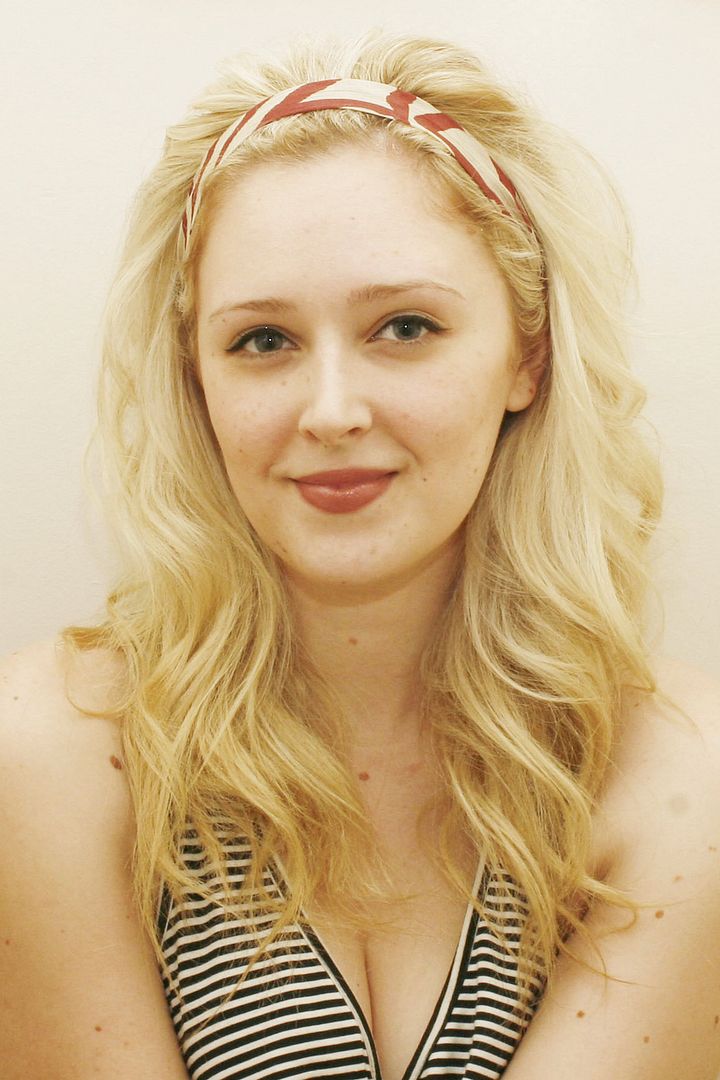 Vintage Inspired Up Do
...
This is actually very simple to do and once you get the hang of it takes a couple of minutes.
Make sure you have second day washed hair, take one corner section as in hairstyle 1 ( in a triangle shape) and do the roll pin then take the other triangle side and just simply roll it and pin trying to get it as high as you can, then gather the remaining hair and pull to your prefered side and twist into a bun.
I like to wear a cute bow headband or even a Grecian style beaded headband to mix it up a little
I apologize that i don't have step by step images for you to see the process its a little hard taking the photos myself hopefully i can swindle a friend to take photos for me one day..
So i hope you liked seeing my favourite four hairstyles for winter (notice most of them are curly??) my hair likes to explode into a frizz ball when it rains!! so its easier to conceal with curls haha
Happy Tuesday XX