As im sure you all may know photography used to be a pretty big part of my life i photographed diamond jewellery for five years and before that did a little freelance work for weddings or portraits i originally wanted to be a photographer when i had a job at a digital printing company in the city, there was a lady who would come in a get her large scale landscape photo prints done and i used to find myself infatuated with how she captured them, the light, even the story behind the photograph all the photos were of the Australian landscape glittering gold flecked beaches at sunset and the vast dry rocky orange's of the outback and id have to say that's where i realized this was something i really wanted to learn how to do!! to capture the world at its most beautiful..
I borrowed a camera (as i was rather broke) and I took classes and found i really had a passion for macro photography (which is where jewellery came in) but after five years of being cooped up to a desk going through the daily motions i found myself loosing my passion for photography, not only would i come home and not even have the urge to pick up my camera but i just wasn't interested in general... So i have been out of that job for more than a couple of months and i have been slowly but surely getting my passion back, and im excited to get some creative juices flowing again!!!
Anyway after that rather long explanation what i was trying to say was that im taking inspiration from alot of photographers at the moment in particular these images caught my eye (im sure you have seen them all over the internet already)!! pretty awesome huh.. this is the work of Irina Werning she said she had always had a snooping urge to see baby pictures of people and started to re-enact the photographs of them when they were older last year to create a series called Back To The Future...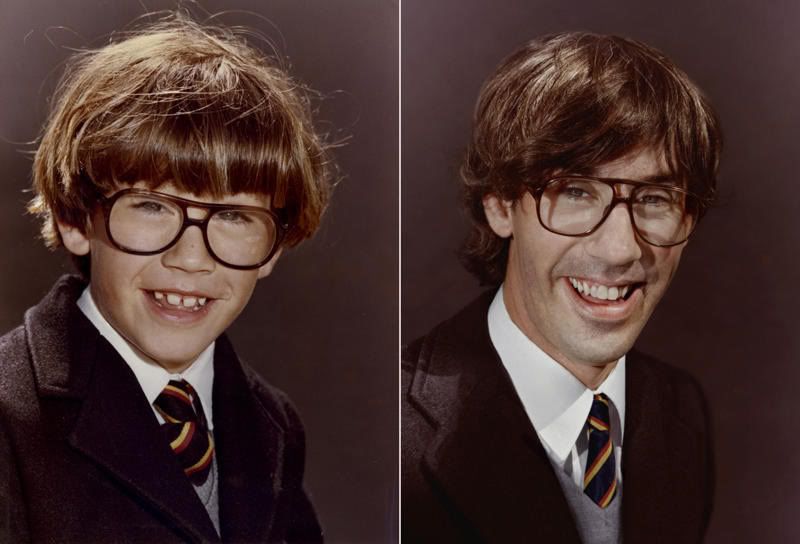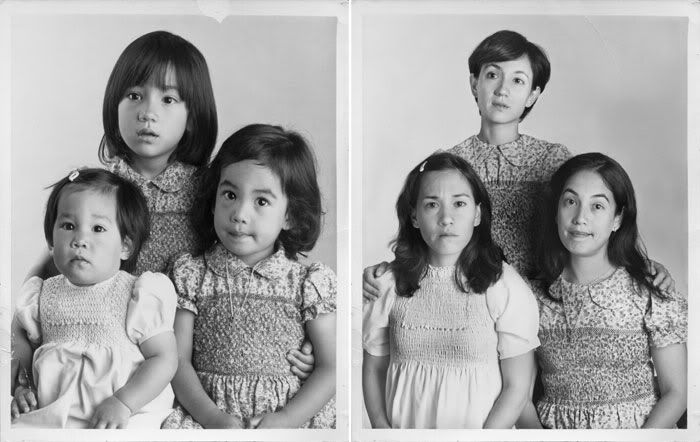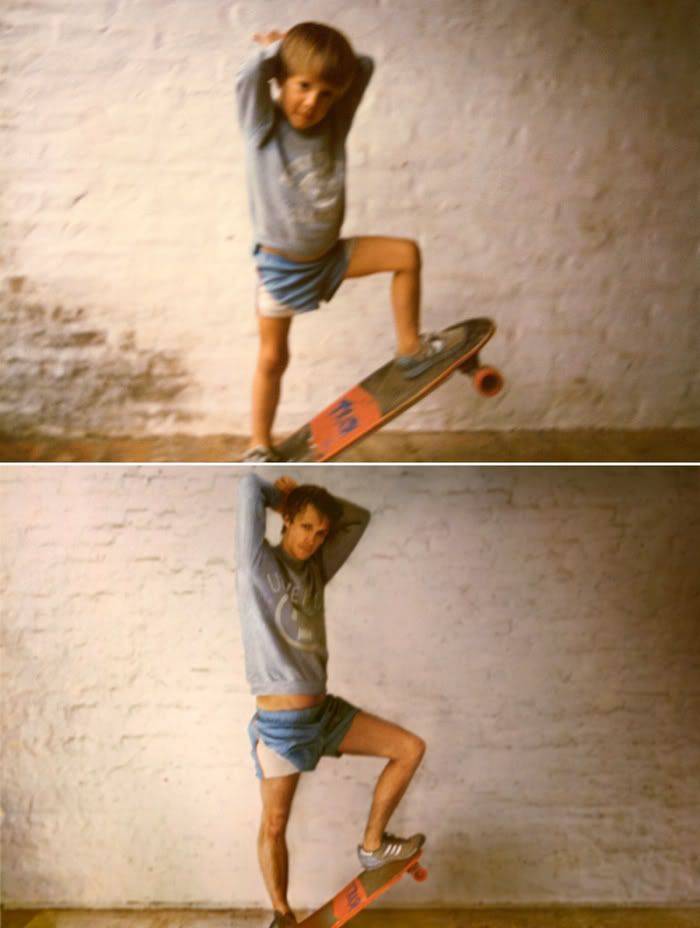 Everything matches from the clothing to facial expressions even the photo processing its a stroke of genius!!! my favourite is the little girl & lady holding her purse next to the pillar so adorable...Makes me want to get a baby picture and re-enact it myself...in fact i just might!!!
Its given me a kick up the bottom to get out there and experiment a little again..
You can see more of the series
here
.....she is also in the process of doing Back To The Future 2011 i cant wait to see what she comes up with.
XX