Im moving house this weekend so i didn't get the chance to take a photograph of my outfit today (as its moving jeans and a dusty t-shirt) so i thought id upload an outfit i wore this week when the sun was shining a little, i love to colour block and mix colours especially bright ones!! rules were meant to be broken right...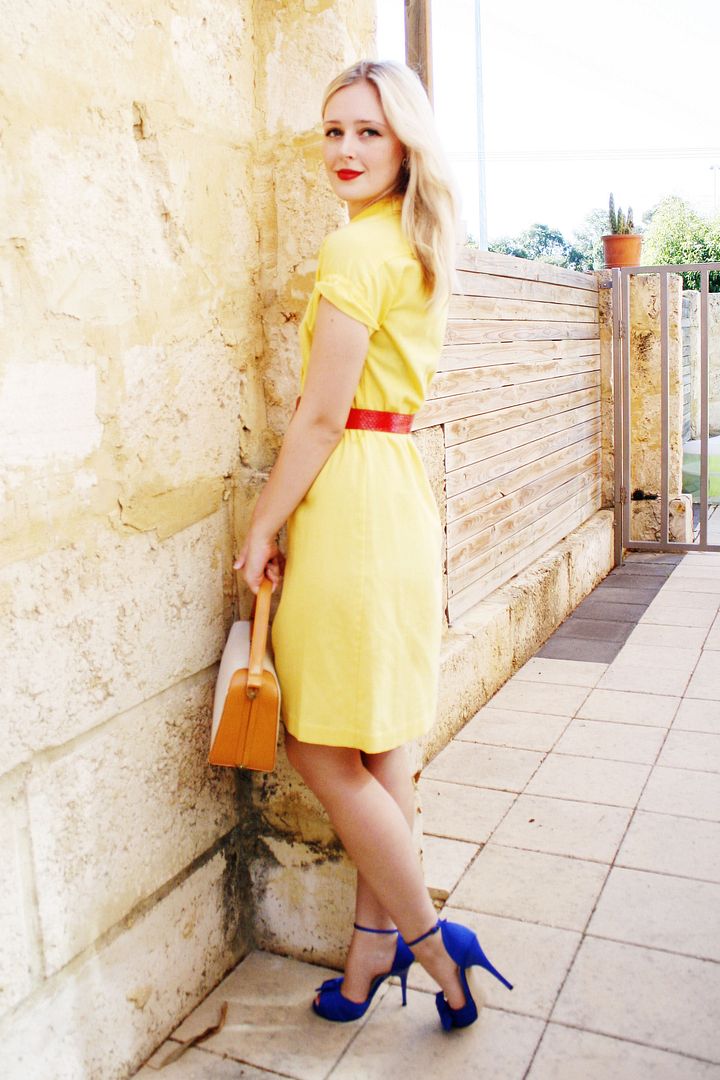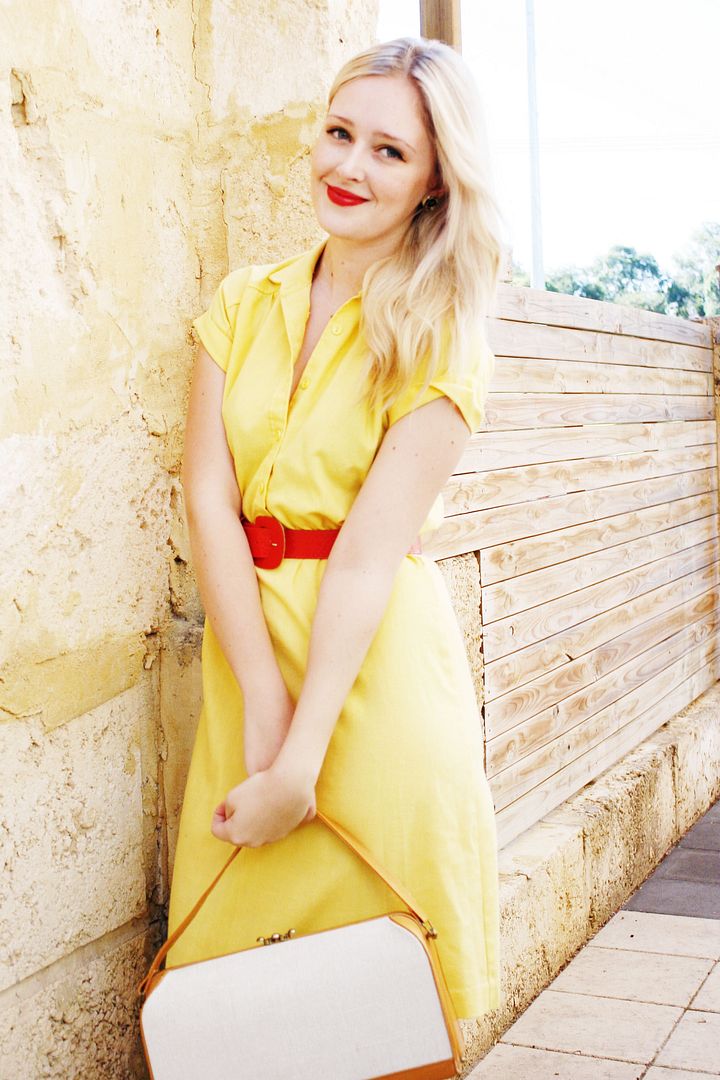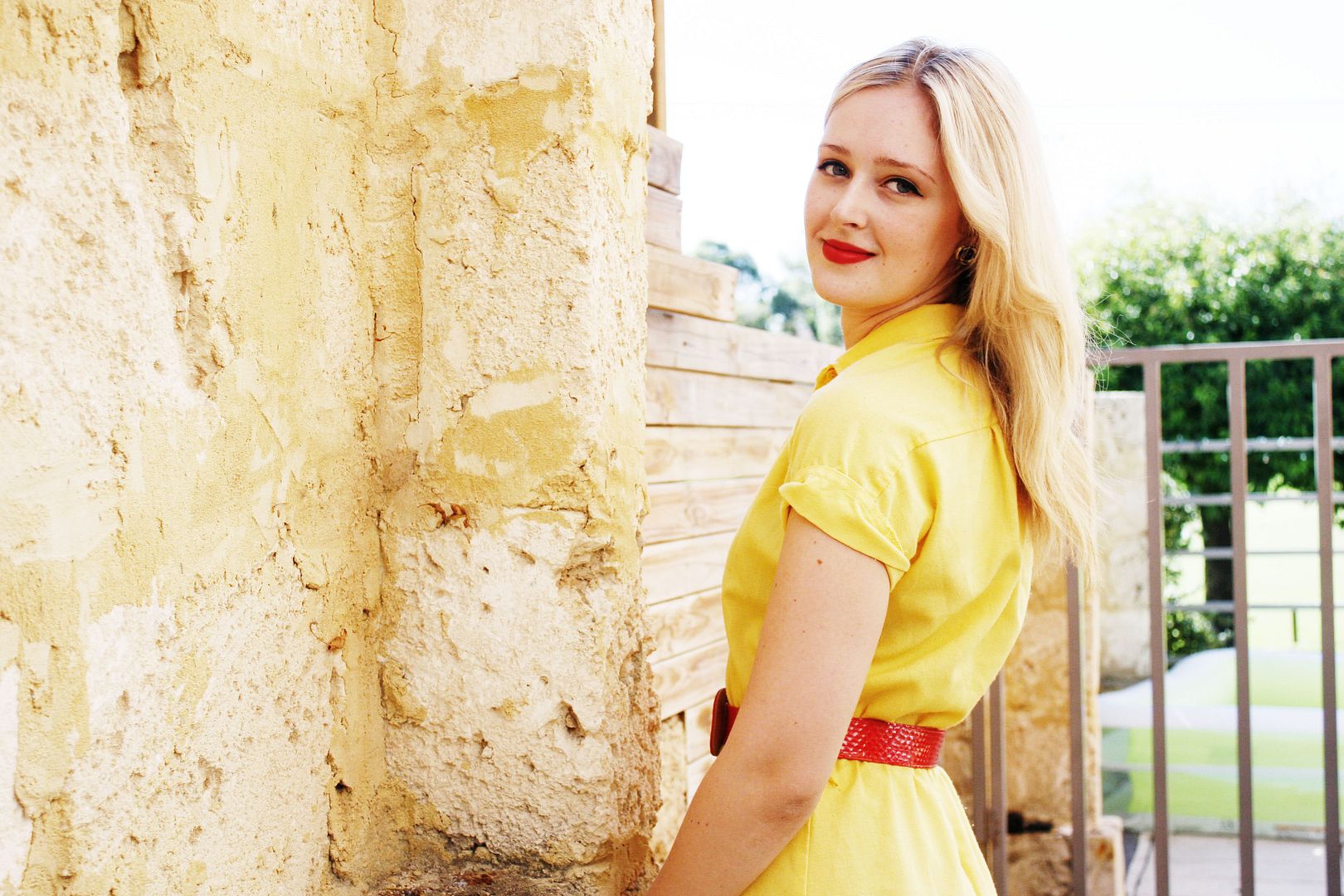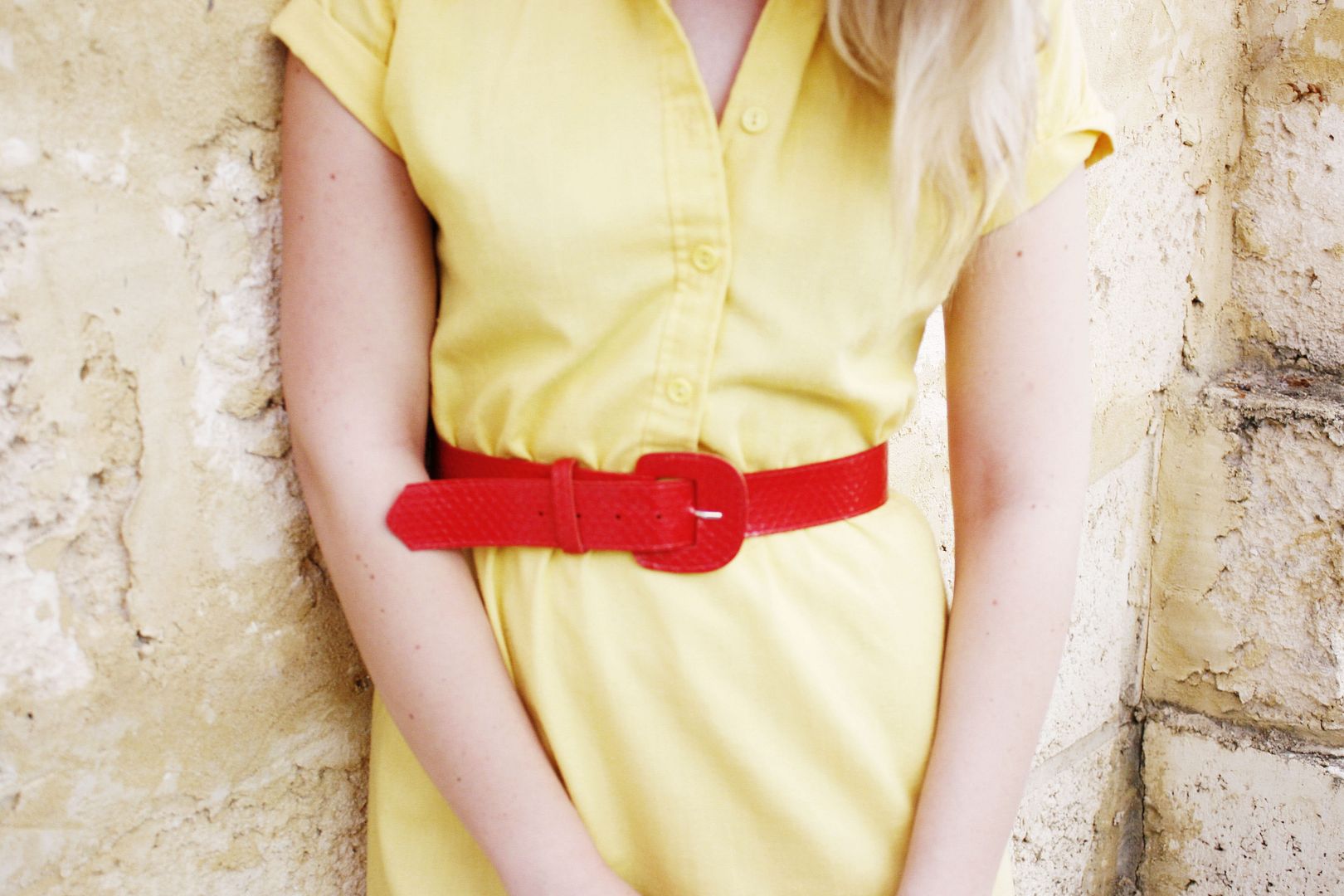 Im super sad but excited about this next chapter in my life moving into a new house in a new suburb, im going to miss living in Mt Lawley though with all my girls its nice to be surrounded by your friends but here's to new adventures and a new backdrop for all my photos hahaha!!!
Im also super excited to go to Melbourne in a few weeks with my man.. hes spoiling me for a few days and im too excited, its so nice to have someone amazing in my life id almost forgotten what it felt like to be in love!!
So im sorry the post is short but i have a bed to take apart (worst part of moving) id have to say im the worst packer im always sitting down going through old photos and yearbooks haha well i better chop chop..
Also if you don't already know
The Vintage Valley
is having a moving clearance sale so pop on over to get some bargains XX
(Wearing: Vintage yellow dress from the shop, vintage patent red belt, Electric Blue bow heels, Vintage Makeup bag)