I'm guessing the inspiration behind this blog post has something to do with my week so far, im easily amused and find comfort in the weirdest ways so i guess...its the little things!!
hmm where to start,where to start!! well let me just say its been a week of funny train rides (grandmas sharing stories and a guy randomly starting to break dance in the middle of the train), lots of cupcakes (eating and making), Watching Ferris Bueller's day off, Shoes breaking mid walk, Putting runs in my stockings, Deciding that Asian spicy broad beans are amazing, Being the clutz i am and loosing things..then finding them, finding new records and dusting off this mustard beanie from the back of my wardrobe huzzah!! just in time for the first day of rain this week....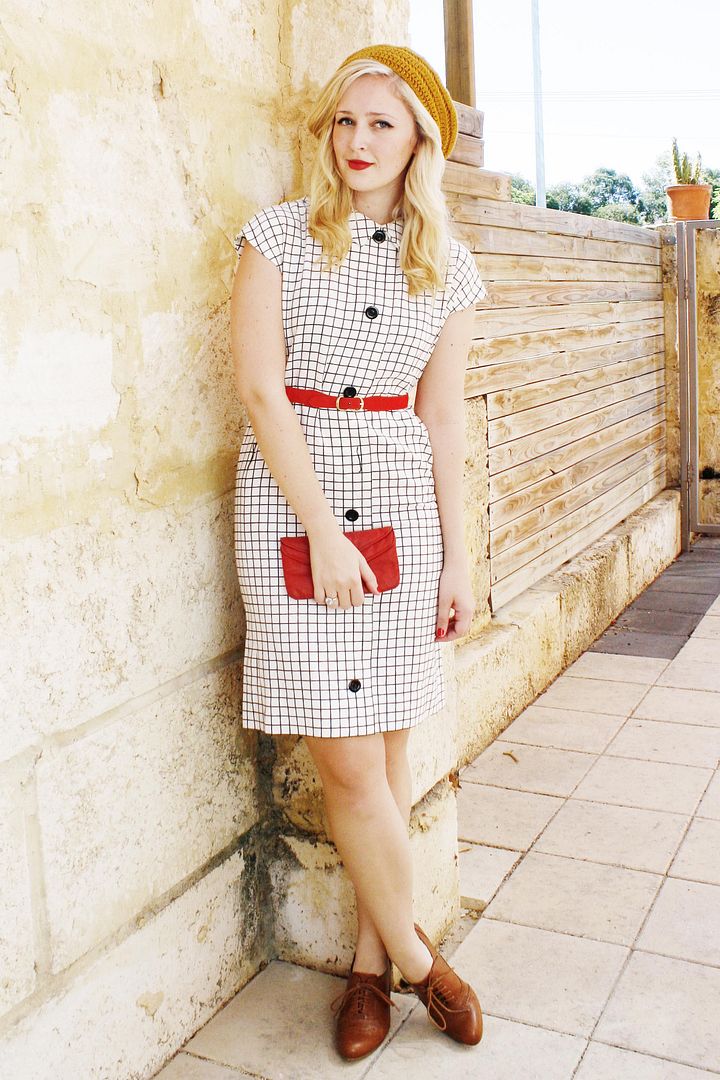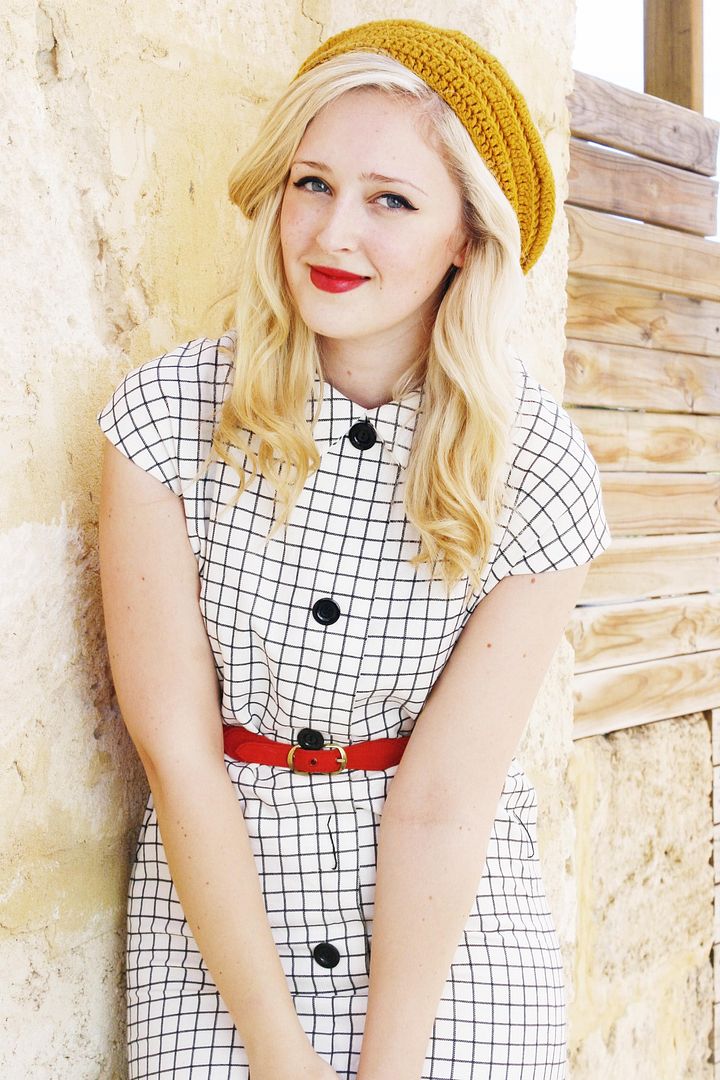 So i just want to say that i am human and when i go op shopping to fill the shop or receive boxes from my suppliers i am sometimes (definately always) tempted to keep one, or two or three dresses...but i never do!! hardest part of the job id say, but knowing they are going to loving homes is a nice thought..well this dress got the better of me...an original 1950's checker, peter pan collar dress with amazing buttons...(to me..its perfection) i told myself just to try it on and then put..the...dress....down.. but i couldn't bring myself to sell it...so here it is, with me forever now!!!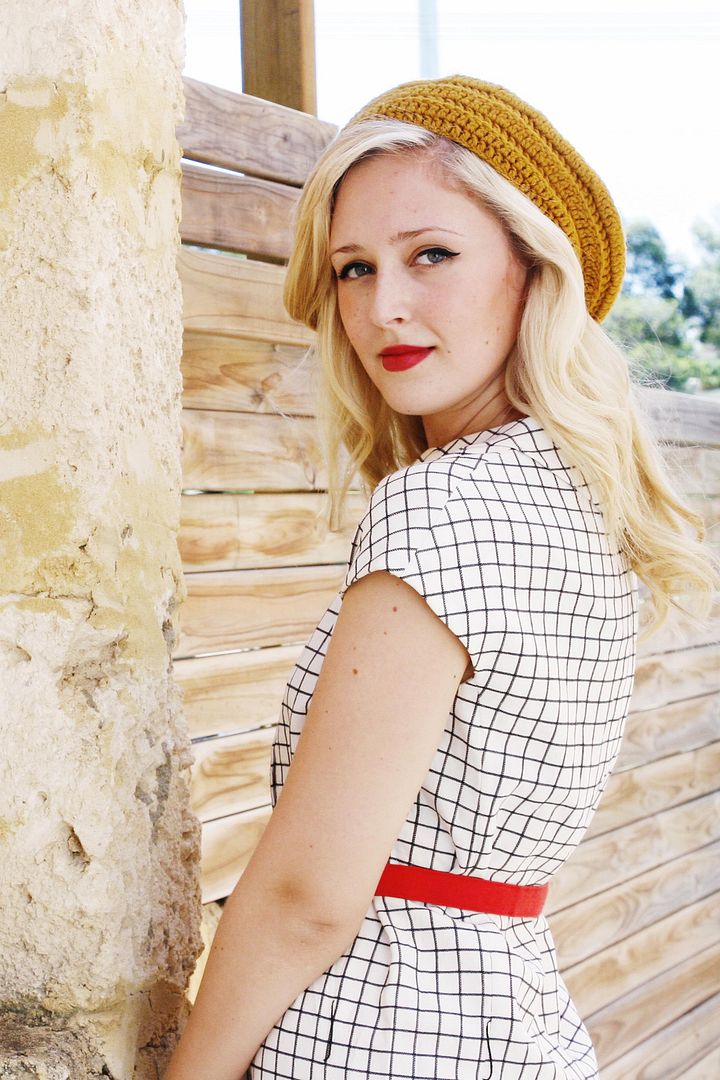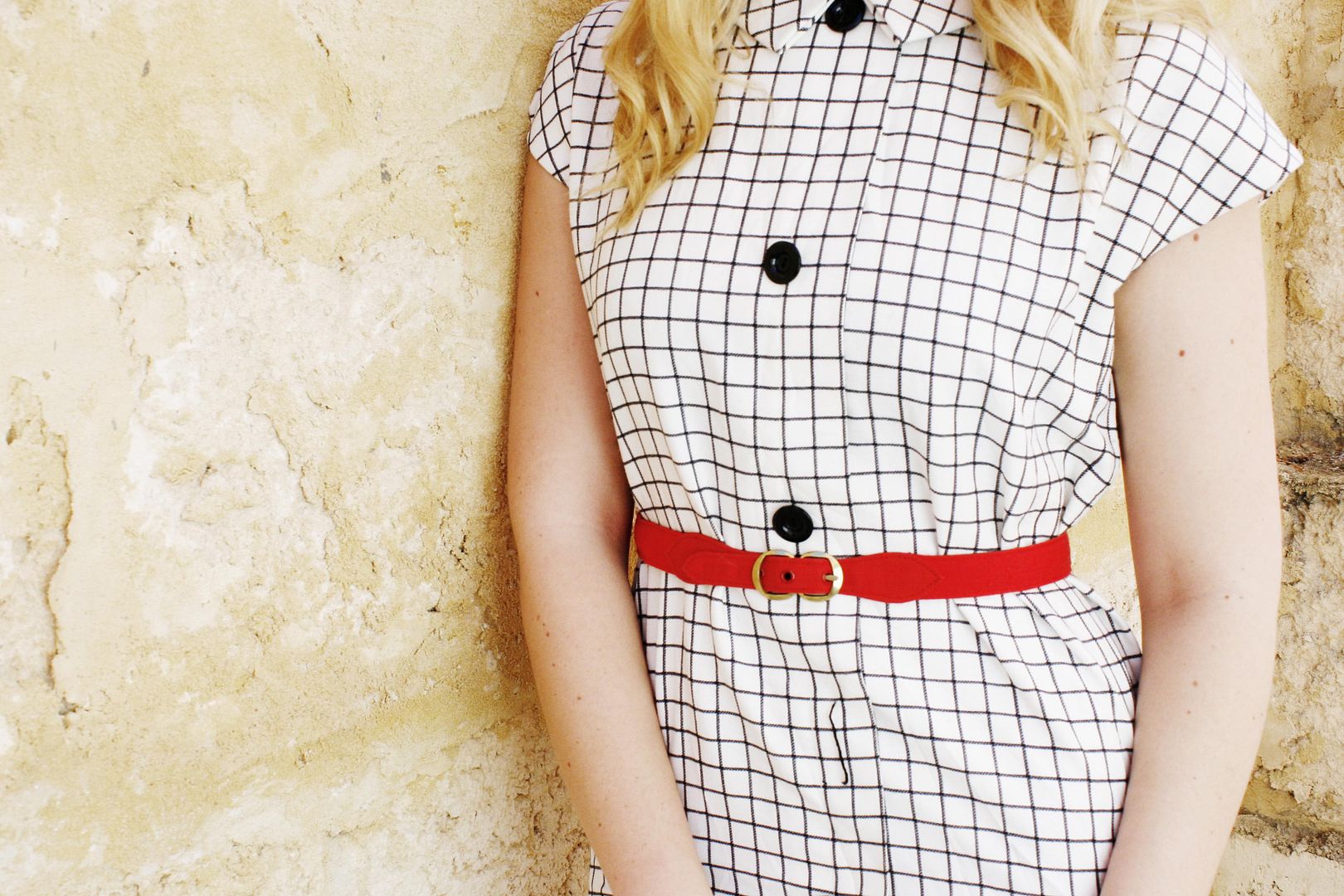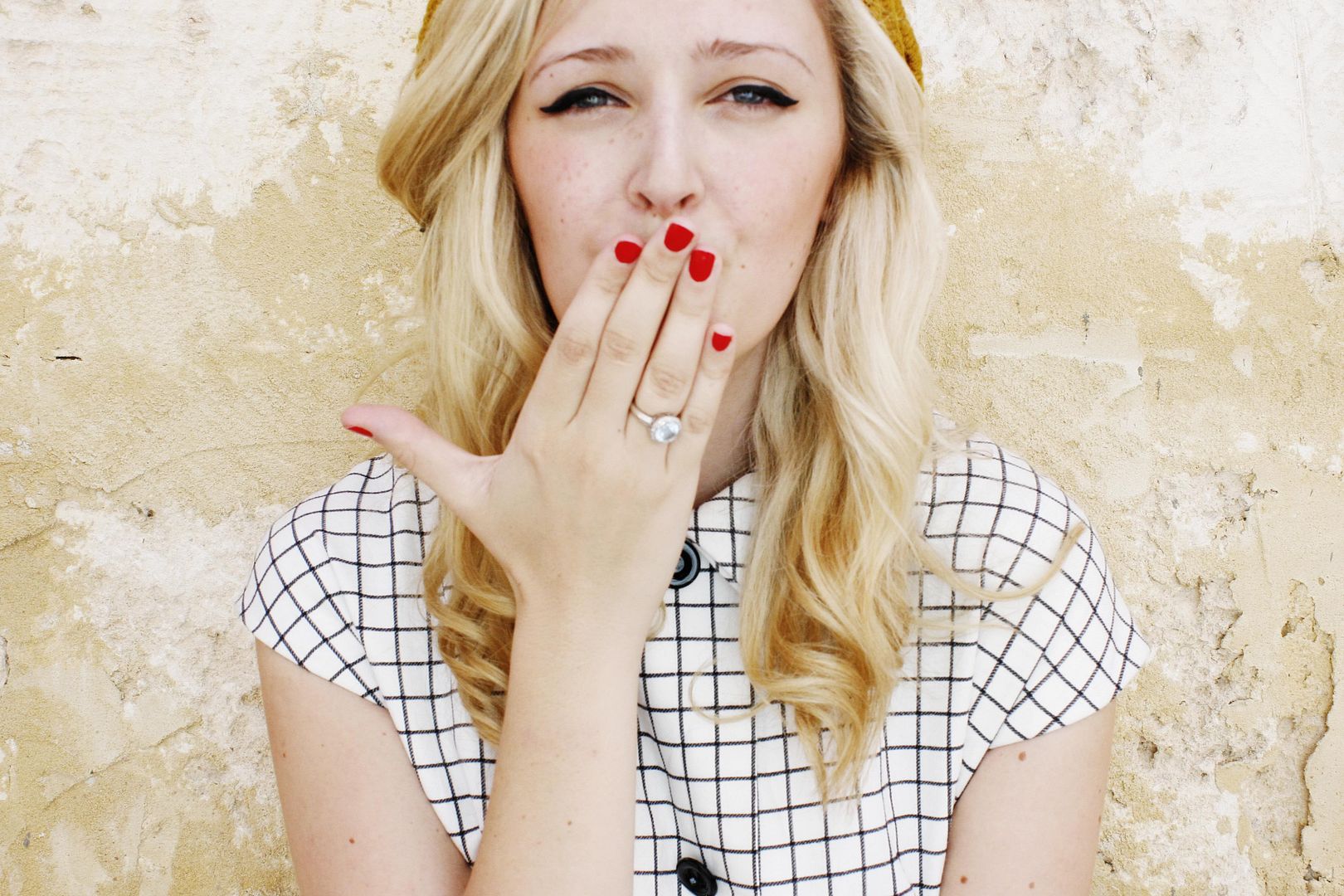 One of the things that really gets me excited when i read the labels on the dresses i sell occasionally there will be a name scribbled on the back of the tag and i think the last one i found was Betty Kemp...ohh it makes my fingers twitch with happiness!!! i once had a lady ask if i was comfortable wearing something that had a history with someone else, and if i ever thought about whether that person was a good or bad soul... (after an internal giggle) i just told her id never ever thought about it in that respect, whether the person was good or bad its not the clothes fault!!! and i believe we change the clothes simply by giving it new life.. just by wearing it again... So i choose to think that this dress was worn by a mid twenties girl just finishing college who had a steady called Mack who always took her out for Milkshakes...Deluded maybe, but its a sweet thought!!
So i have to definately get serious about my day, im meeting my sister for her final wedding dress fitting (i cant believe she is getting married in less than three weeks) and then its hemming, packaging items and then a trip to a few op shops!! (im hoping to spend this rainy weekend cooped up with a good book..sigh i love winter)
XX
(Wearing Vintage checker dress, Target Shoes, Vintage Red Belt, Vintage Mustard Beanie, Vintage Clutch)