Sorry about the lack of blogging this week...if your wondering and haven't read on twitter ive been cursing my laptop for getting infected with a virus on me...(devastating) and having to cart it around the city to get it fixed!!!! but its all ok now, crisis averted!!! and im able to do my shop upload tomorrow now..thank...goodness!!!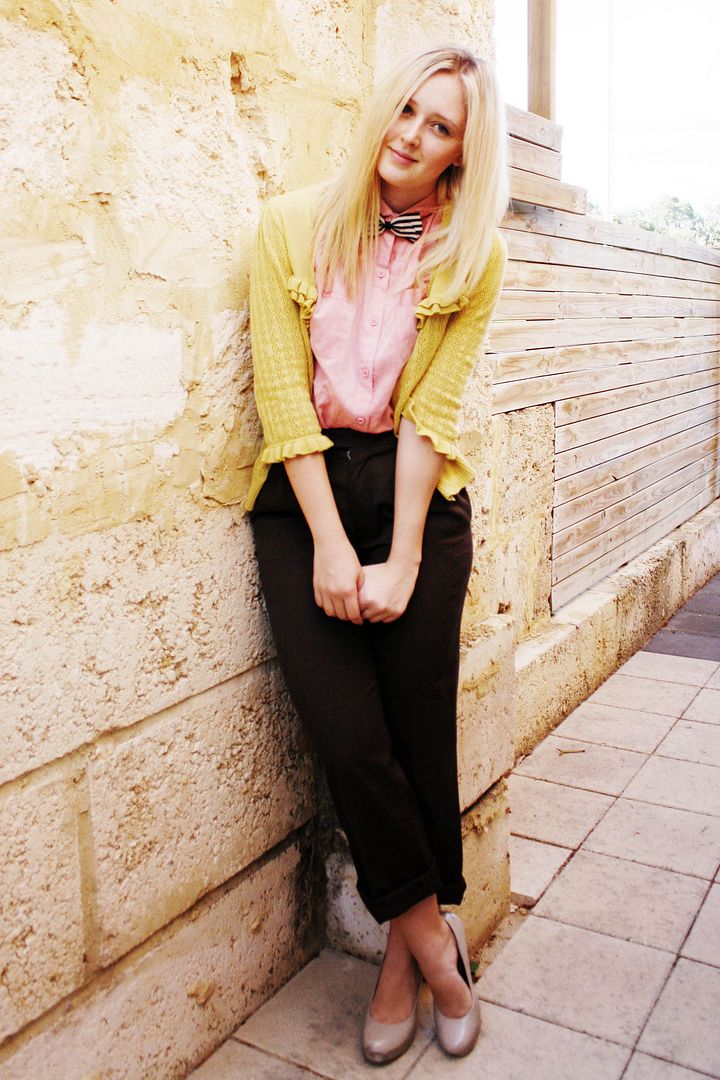 As ive been running around like a mad man i haven't had the chance to do any outfit photos so i thought id upload some pics of me with straight hair i took yesterday in my casual get up...not sure if ive ever had straight hair on the blog...perks of having it straight is it doubles in length straight away and stays cleaner for a little longer, but all the same i love curling it!!!!
I hope your all having a swell stress free week filled with lots of pastries and warm weather, were officially in rain season (im secretly loving it)...
I'm sorry this is a short post ive got to get going with the shop update tomorrow those clothes aren't going to measure themselves (although that would be very helpful).....
(Wearing: Vintage cardigan, top and pants with Boston Babes heels and Sportsgirl Bow)