We have been having the hottest start to Autumn so much so im still wearing light cotton dresses and straw hats, im a little torn...as much as i like the heat and being able to wear as less as possible im looking forward to wearing my hair down without it getting instantly frizzed and finally getting a good nights sleep...i live in a townhouse...let me just say i get no breeze up there!! its a sauna..


I love how cute the back of this cotton dress is..you dont really notice it until the wind blows and you feel it on your back...and then your like ohhh yeah i have a hole in my dress!!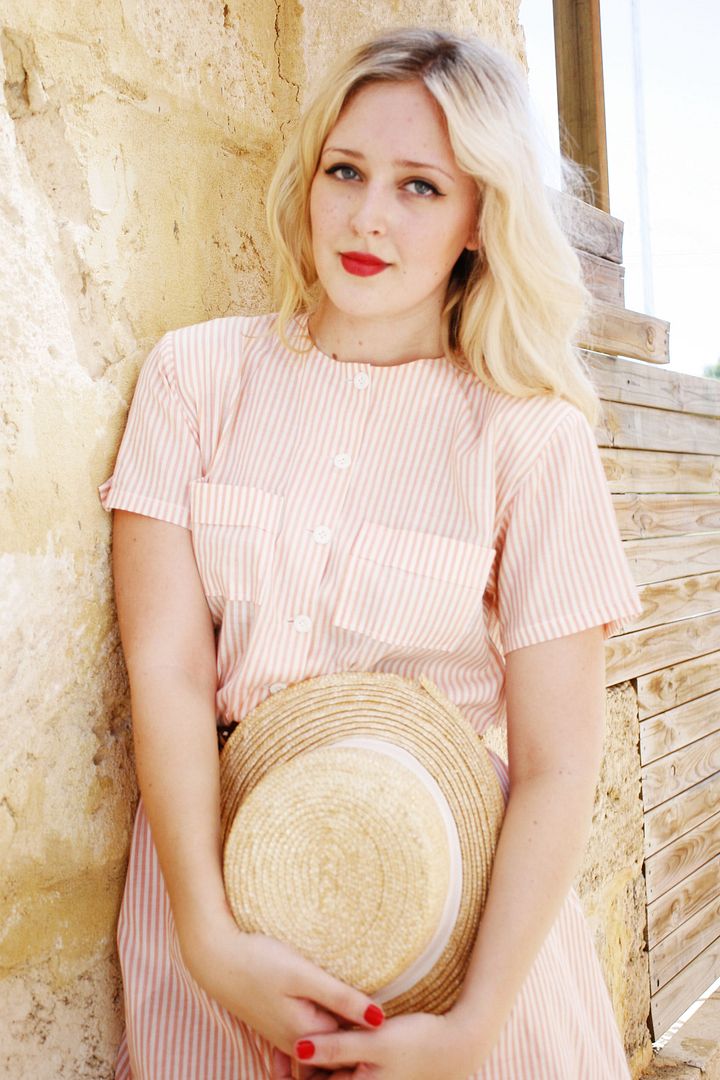 I dont know if you remember (it was a while ago) but for my birthday last year i bought myself another tattoo i know its a very divided topic and not everyone likes them but i happen to love them, each one i have has been done at meaningful times in my life so i dont have an ounce of regret.. this one was for my grandfather, he was obsessed with aeroplanes but was never able to fly as he was colourblind so instead he built their engines!! he could tell what model one was just by hearing the sound it made flying above him..pretty amazing, i found this design online by an amazing designer in America and she was sweet enough to let me use it, as soon as i saw it, it reminded me of him straight away and resembles him in a cuter more me way than putting a massive aeroplane on me!! i love the fact that your body is an amazing canvas for art...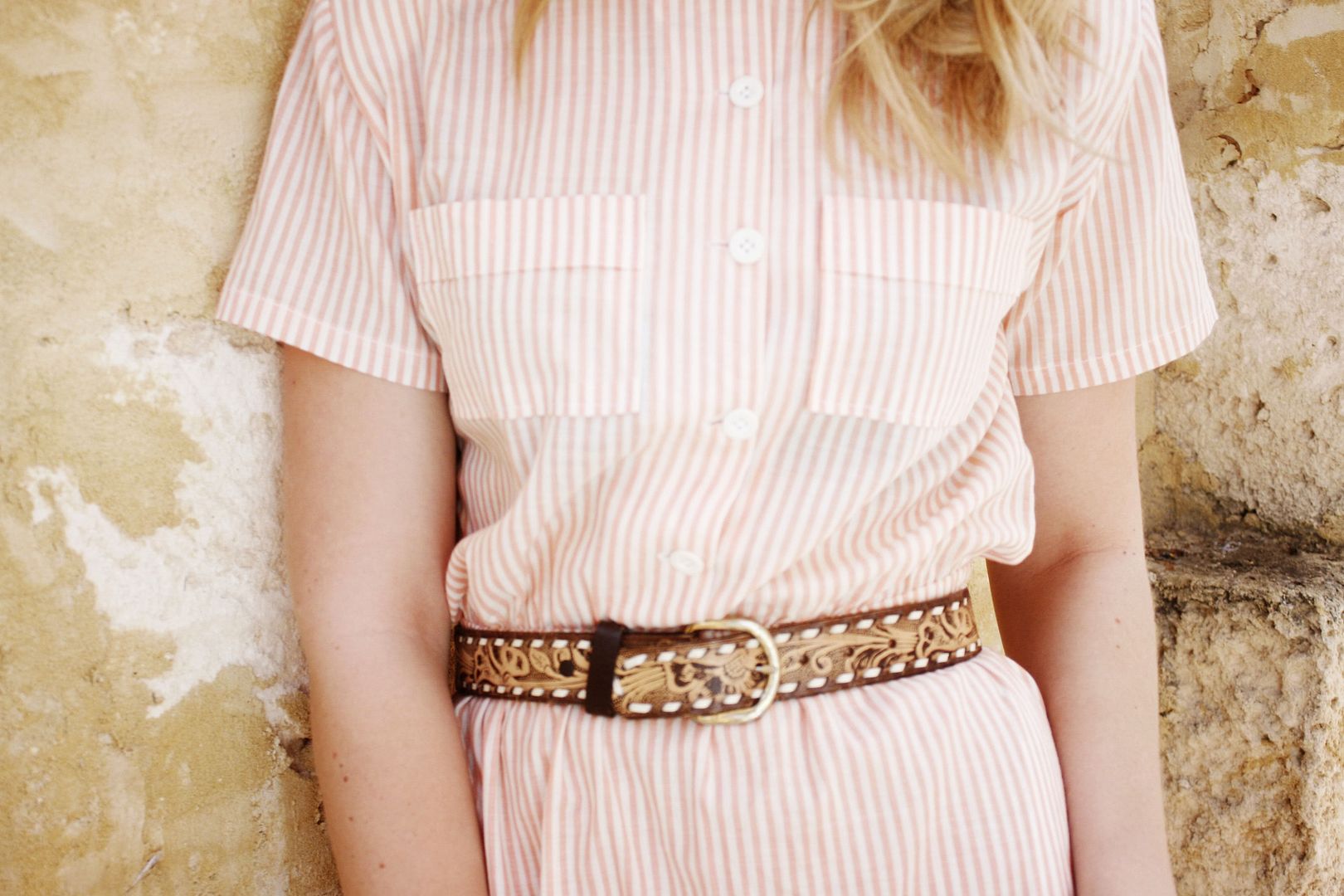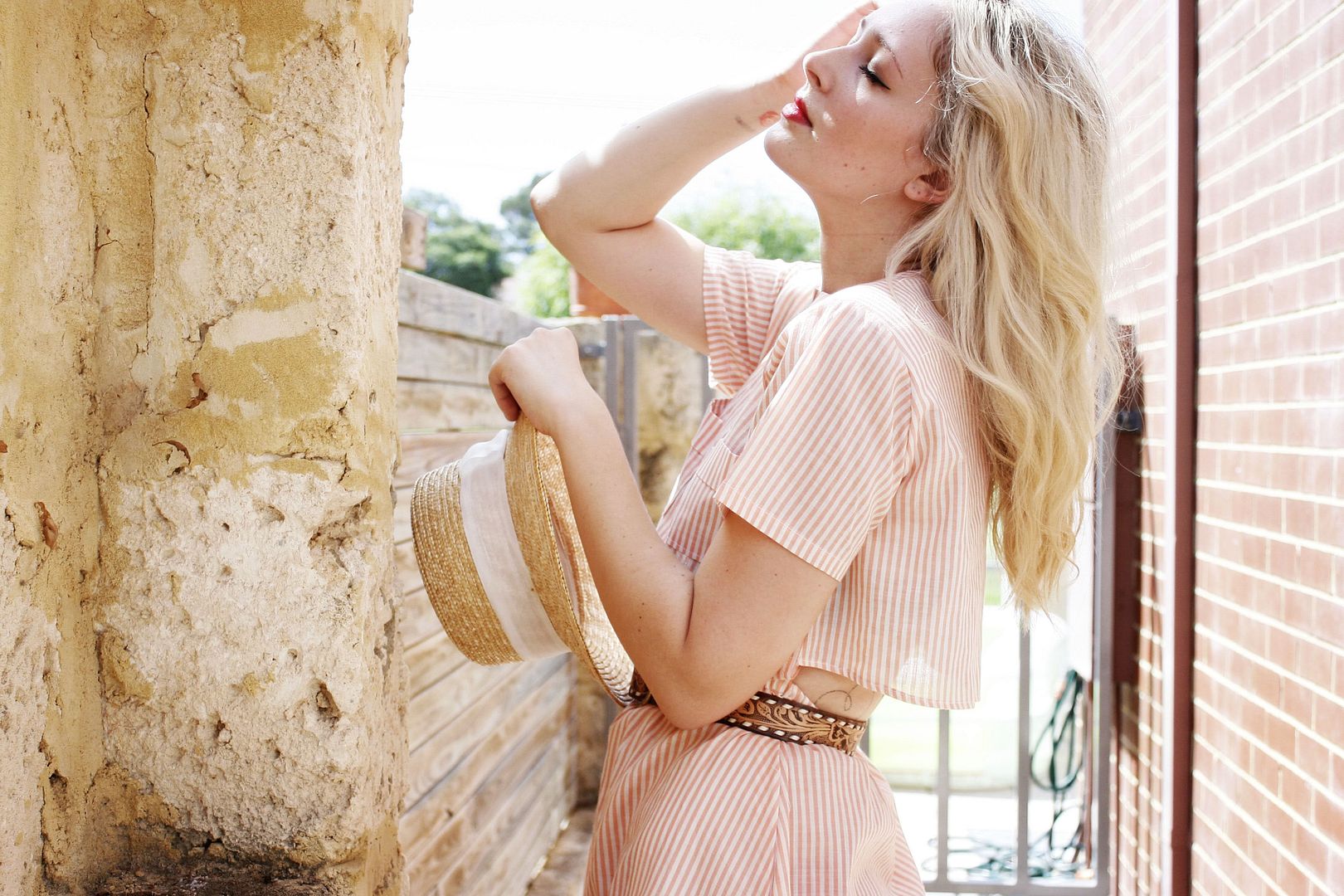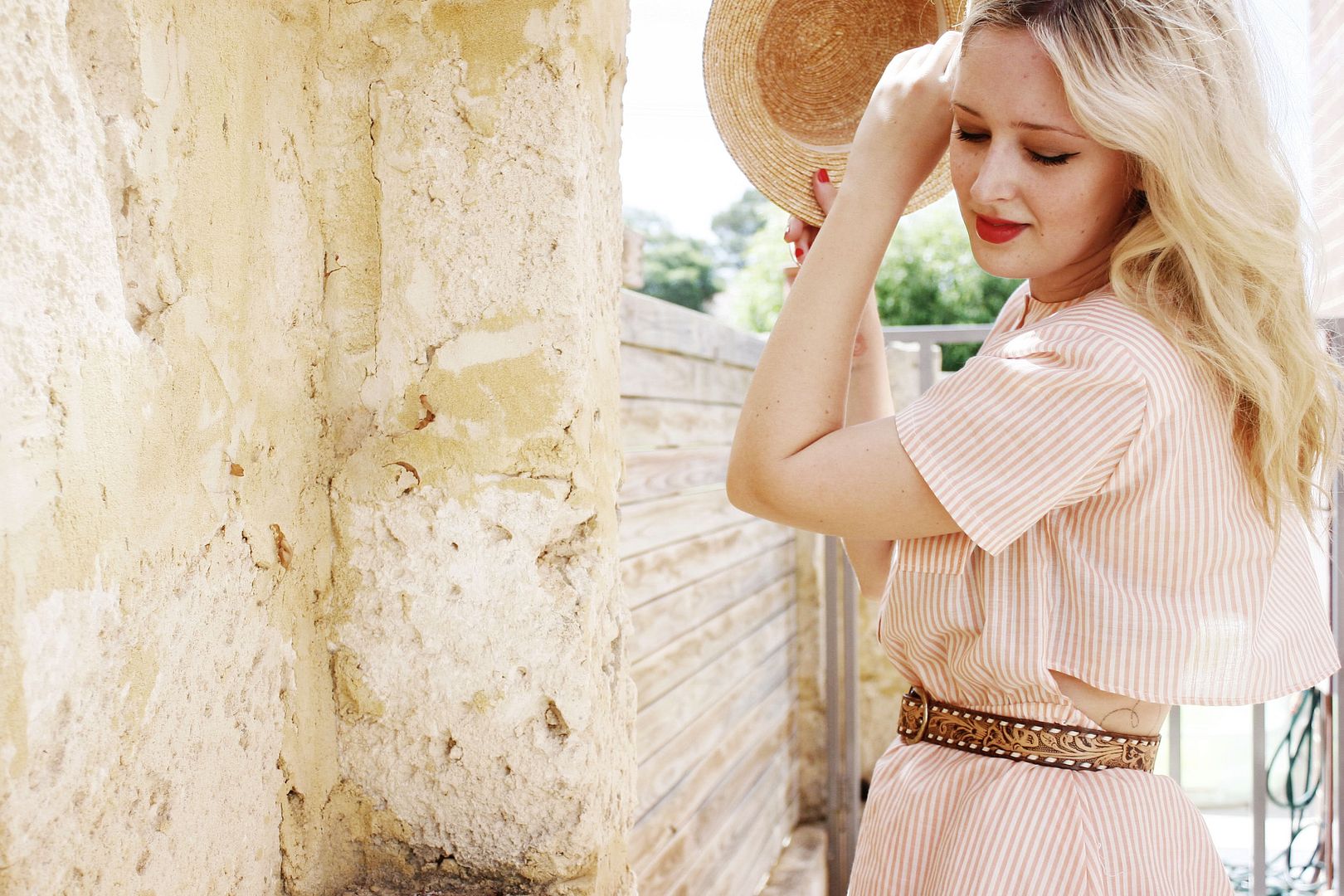 Also The Vintage Valley is hosting a giveaway on
Miss-Melissa's
gorgeous blog pop on over to be in the running to win a $50 voucher to my shop!! quick, quick!!
So ive got a huge weekend lots of wedding planning for my sister and DIY, park dwelling, meeting with an amazing photographer for my lookbook and cocktails on Saturday night with
this
pretty lady..i cant wait...
XX
(Wearing: Vintage cotton dress, vintage tooled belt, vintage straw hat & Boston Babes patent pumps)