So its Australia Day today everyone gets the day off and the sun is out in full force!! i love this day everyone sits by the pool or heads to the beach to drink the day away to the JJJ countdown.. you can get away with eating way too much and burning food on the BBQ cause thats the aussie way...well thats what i will be doing today anyway lots of sun soaking and just hanging with the girls.. geez i need it ive been cooped up inside for two days with tonsilitis..theres nothing worse than not being able to eat..for me anyway!!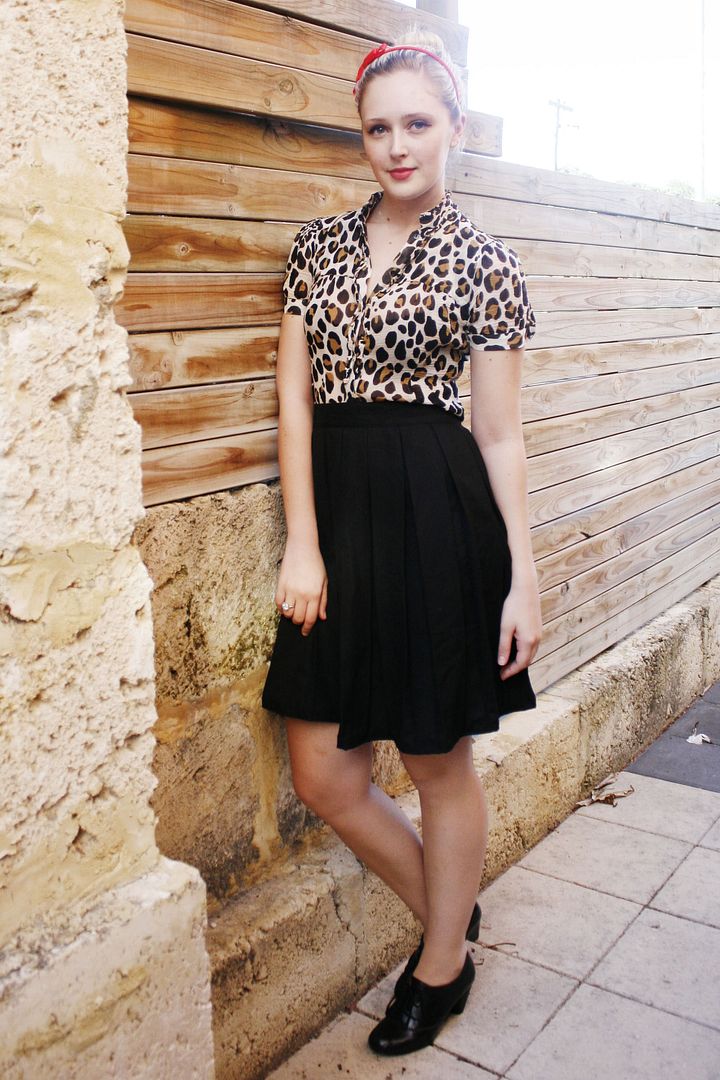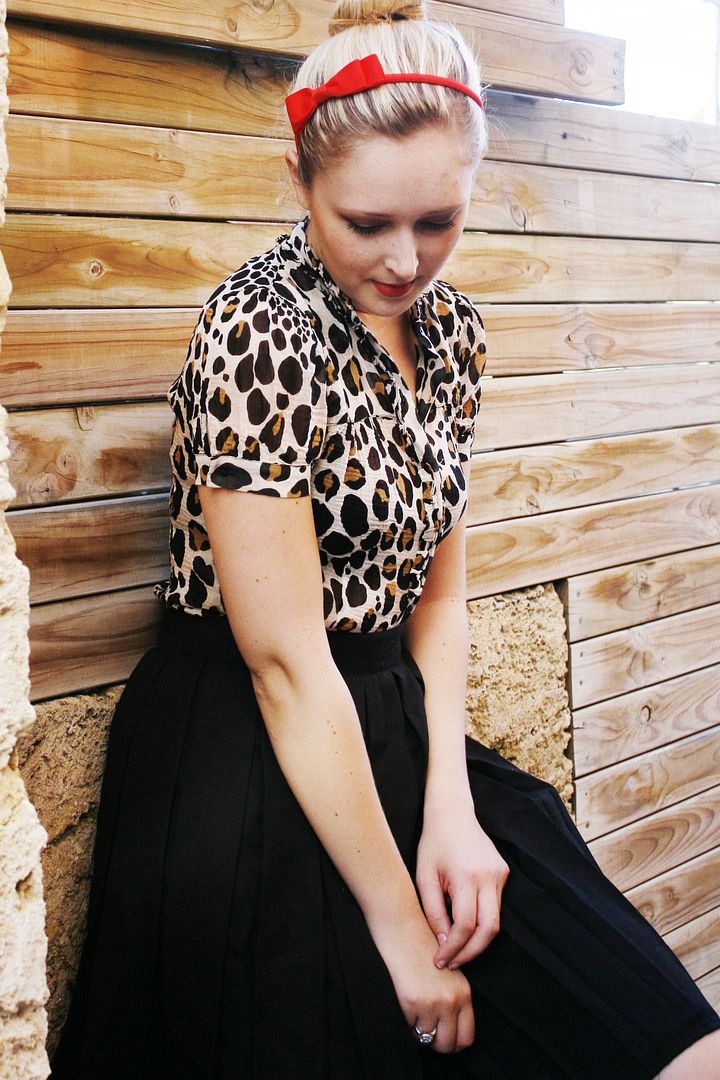 I quickly took some photos this morning because i was feeling better today for two days ive been eating icecream and watching La Vien Rose (Which i loved), The Young Victoria and The Office while quietly dying.. i honestly have such a manly approach to being sick i think im going to die from the smallest things.. i hate being sick!!! (who dosen't)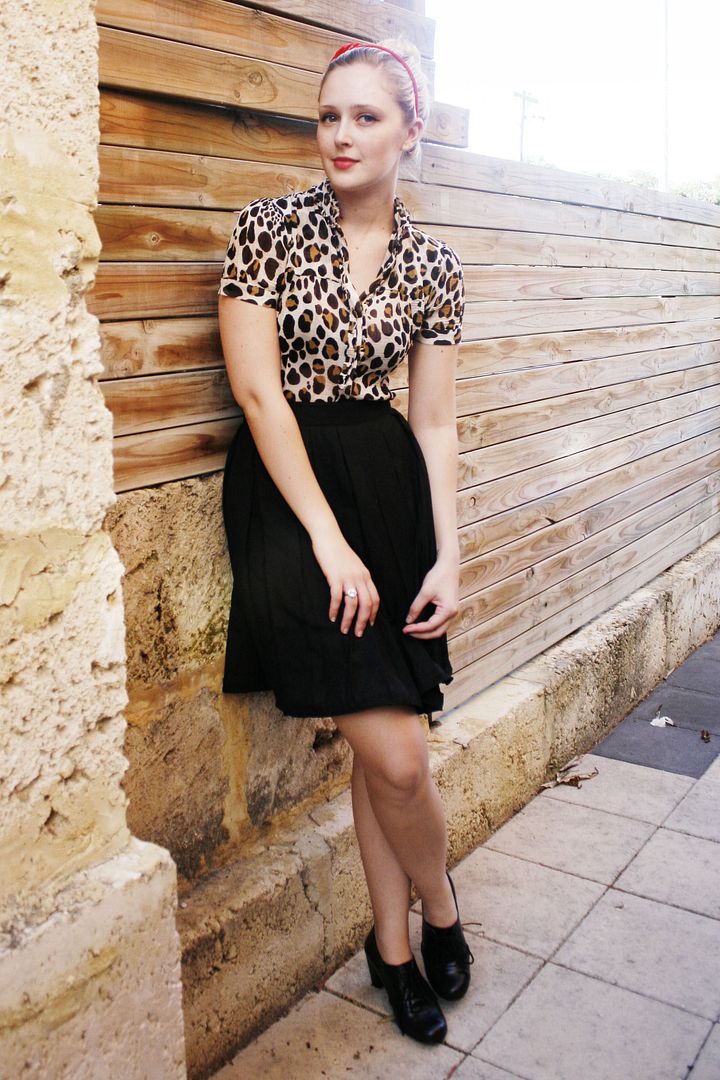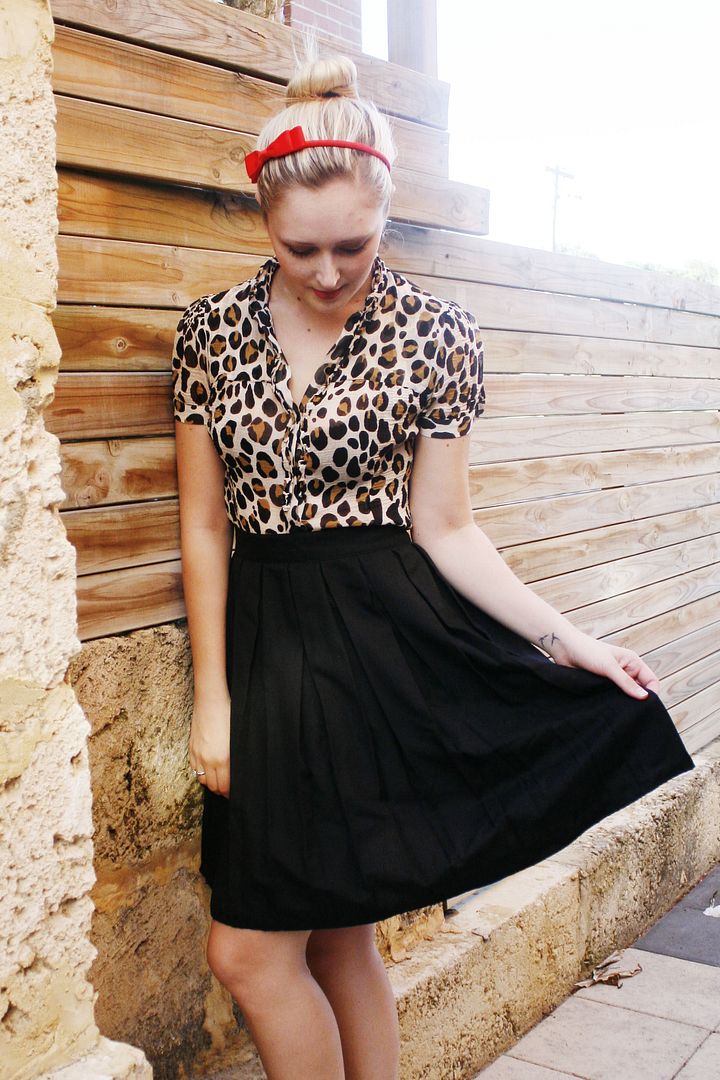 Unfortunately i was hoping to have the shop update done by today but was kept back by a few days so it will be up by Friday!! so keep an eye out for some really cute pieces..
I decided to go with a little leopard today, mainly because its so hot already and this shirt is the softest coolest fabric!! and i wanted to break in my new I love billy heels.. i love them, the perfect height for me and super comfortable they were worth the wait for!! The vintage pleated skirt i had altered to be a little shorter and im happy with the way it turned out..
So now im off to put the bikini on now and have one too many hot dogs..
HAPPY AUSTRALIA DAY!!!!
(Wearing: Vintage Pleated skirt, I Love Billy heels, Sportsgirl headband, Leopard Shirt)