So i know this is a post that has been used like crazy all over the place.. but id have to tell you the truth that i actually love seeing whats in other people's bags..probably to convince myself that the amount i carry around with me must be normal.. and plus i love looking at all the makeup and products people use too... so i thought i would share my bag with you!!!!!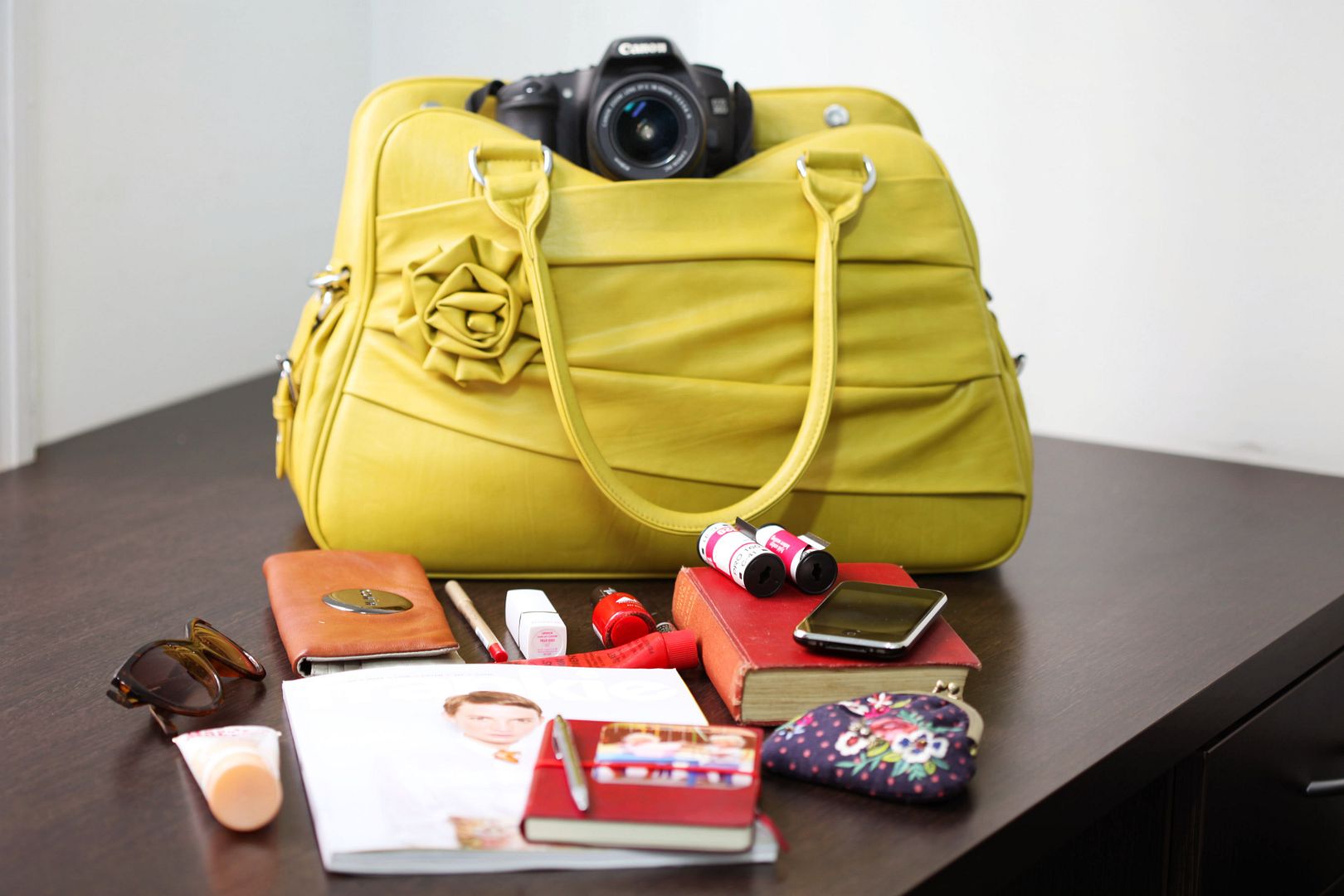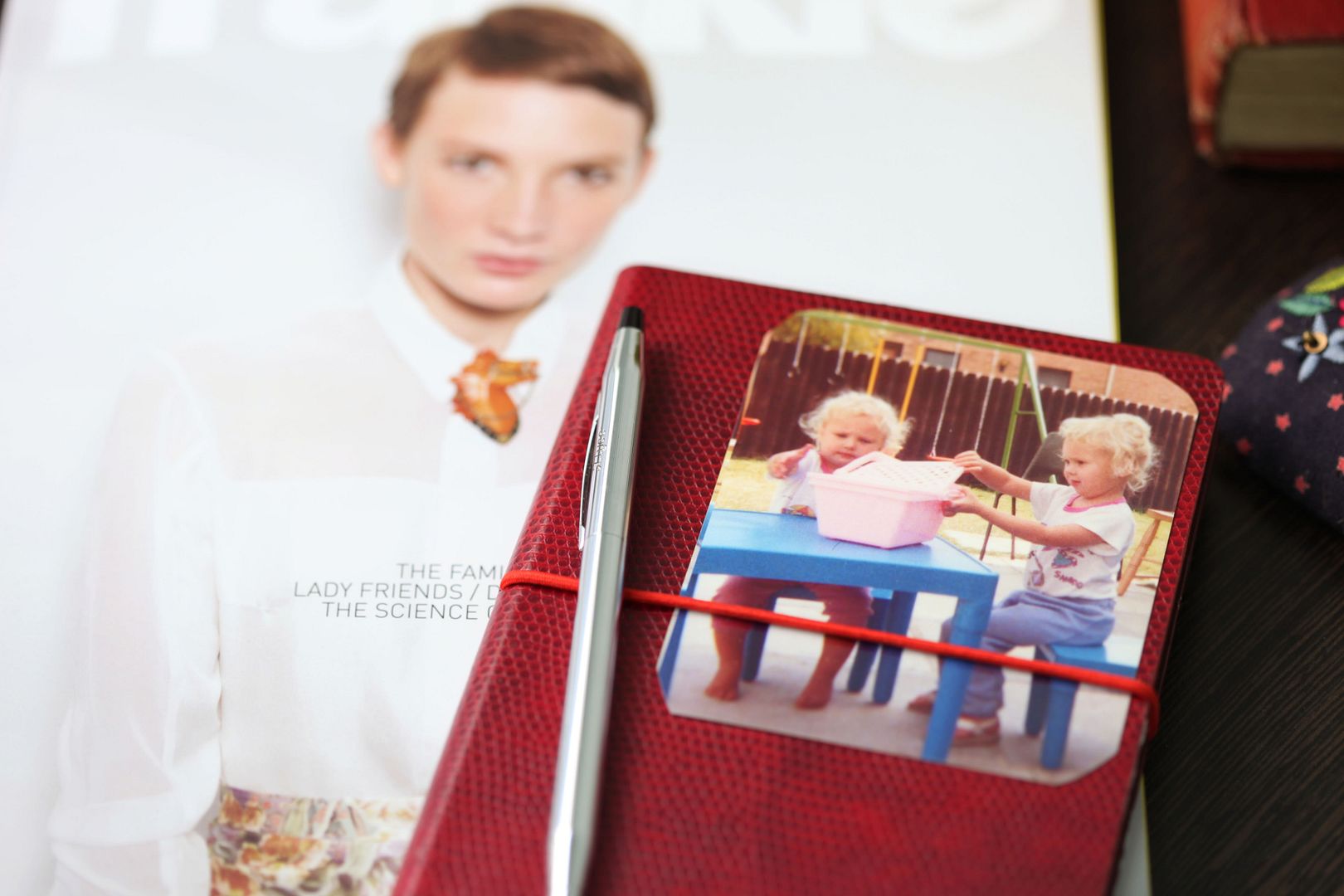 I happened to have the latest issue of Frankie shoved in there i loved this issue especially the horse collar feature on the front page..gorgeous!! (and i love her pixie cut too) i always carry a notebook around with me as ive always got thoughts and ideas bouncing around in my head.. and they dont stay there for long so i have to jot them down... and a personalised pen my boss gave me next to a picture of my sister and me when we were kiddo's i love this shot so much..(im the chubby one behind the pink basket)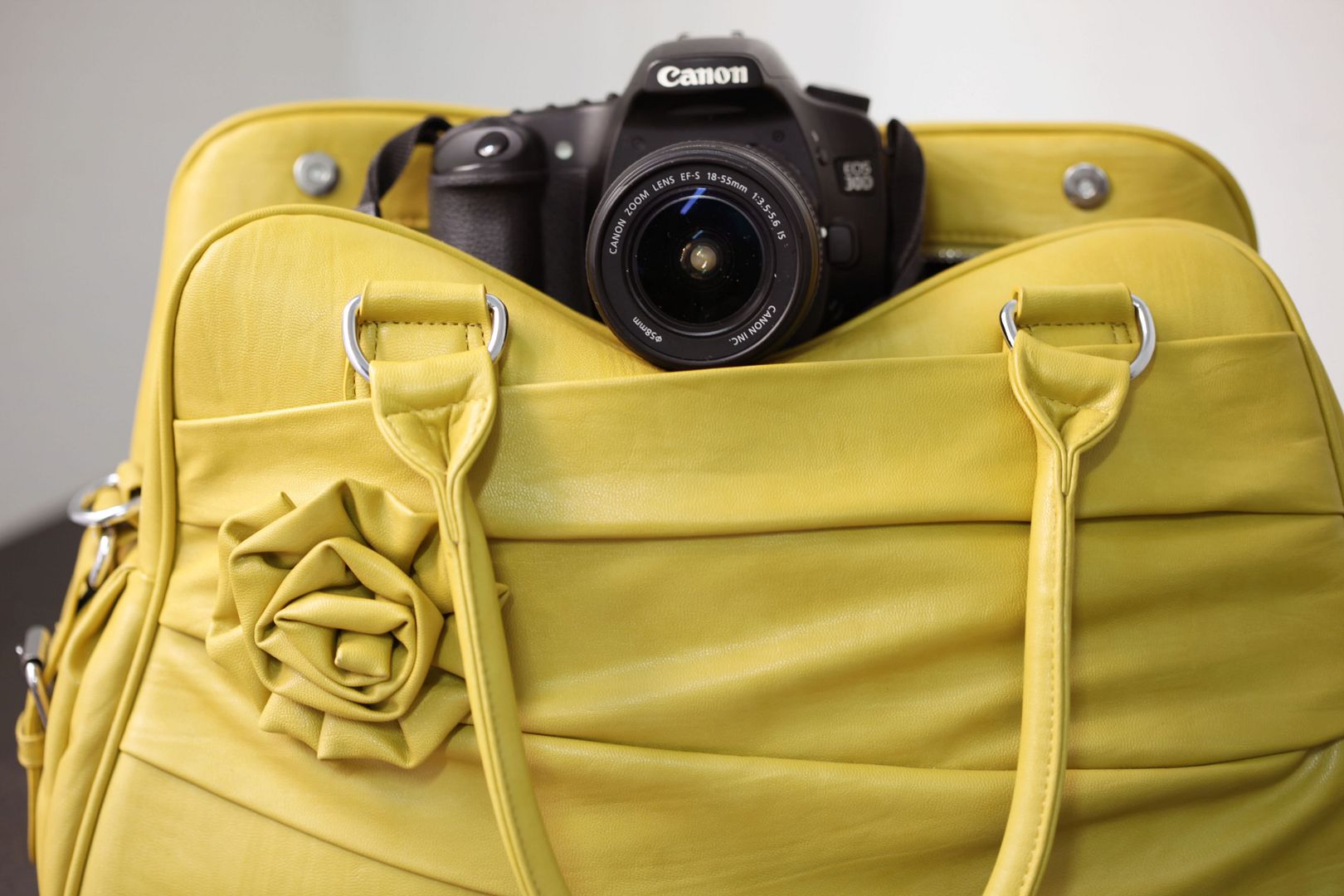 I was given this Jo Tote bag for my birthday last year and i havent put it down since.. its a rather large bag..which is dangerous because that means ill hoard things!! but it fits everything in their neat little places... and has a space for all my photography equipment!!! and i love the mustard colour too!!! Its perfect because ill always have my camera on hand so i can snap away at any time..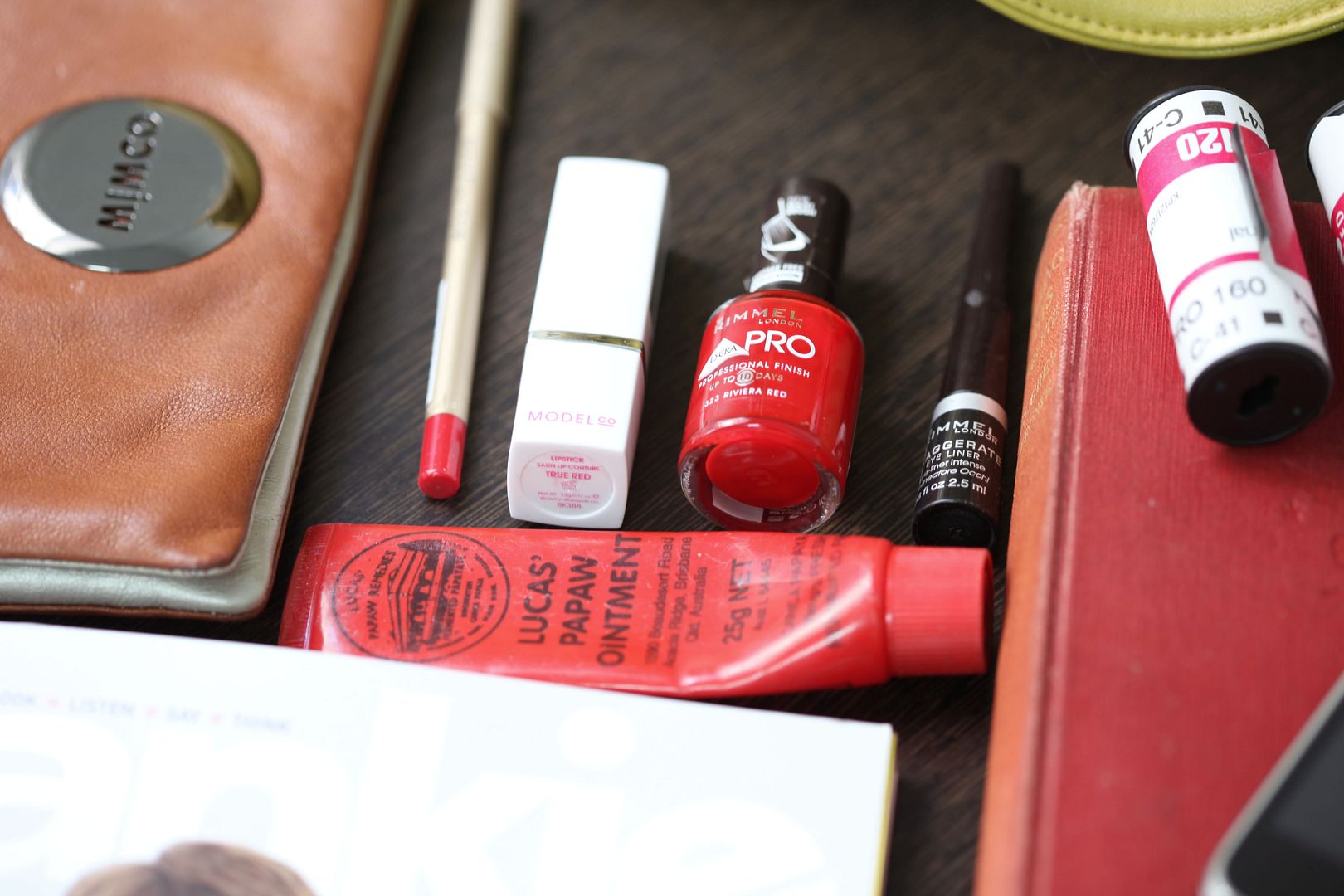 I dont carry around huge amounts of cosmetics usually just the basics..Lucas Paw Paw Lip Ointment (life saver) Max Factor red lip liner,Rimmel Exaggerate eye liner (my fav) Rimmel Riviera Red nail varnish & Model Co True Red lipstick (i actually adore this colour) and also to the side you can spot my Mimco wallet..which my best friend bought for my birthday, and two undeveloped rolls of film from my Diana Camera...ahh i keep forgetting to drop them in!!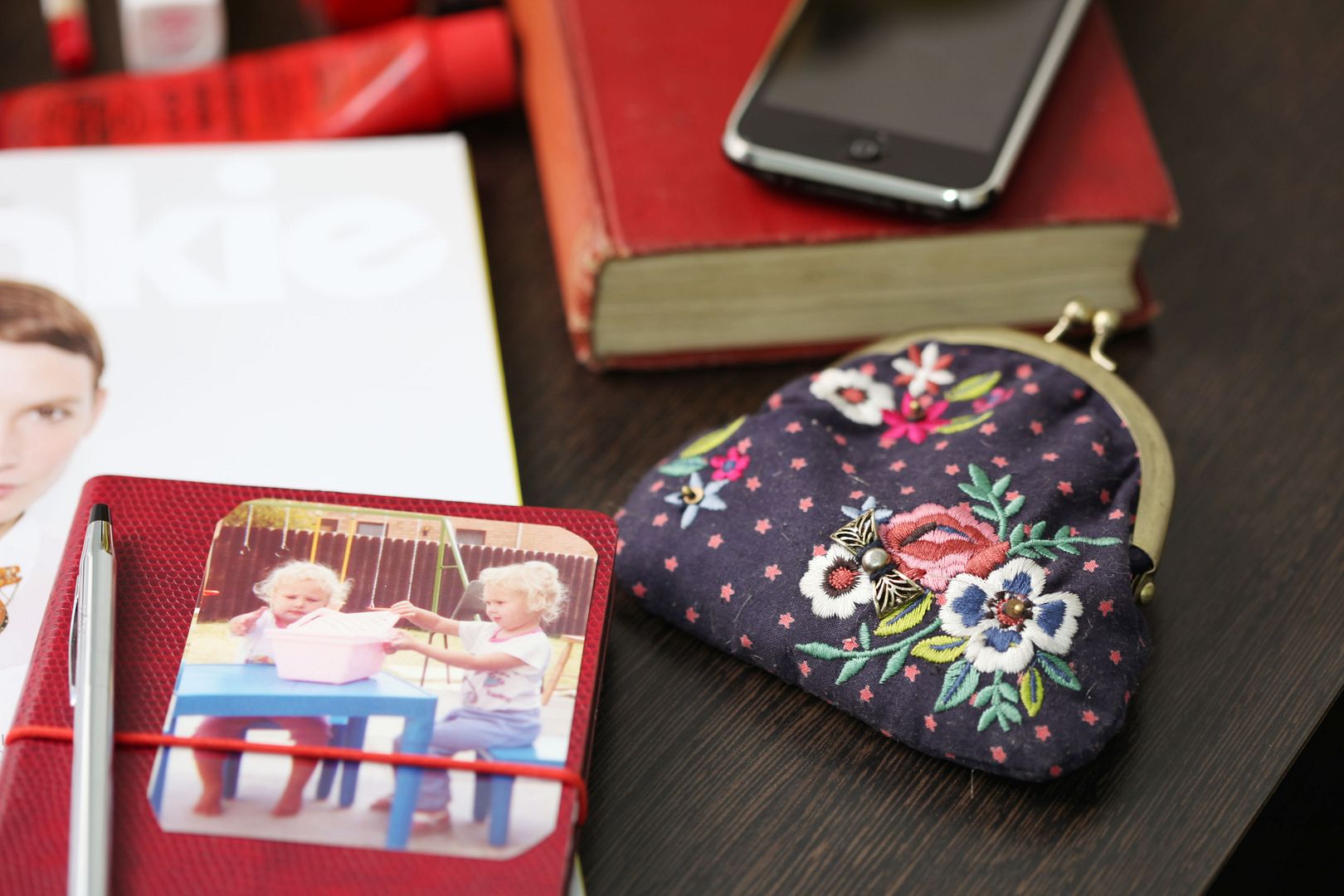 Then you have the trusty coin purse which was a gift from Europe, The book im currently reading Wuthering Heights (again) and my Iphone...
So thats it... a little less than normal but thats basically what i lug around all day!!!
I also thought id put up my Mini Goals for 2011...Im excited to check them off one by one, im super excited about my sisters upcoming wedding.. and getting my Boston Terrier.. eek!!!!!
Have a fab day i'll be back tomorrow with an outfit post XX