I want to apologise first off for not having the shop update ready for today i know i have been promising to you all it would be this week!!! unfortunately this darn throat infection got better then worse again and ive been in bed for the majority of the time!! to all of you who were wanting to view the pieces im ever so sorry and ill be back on track next week...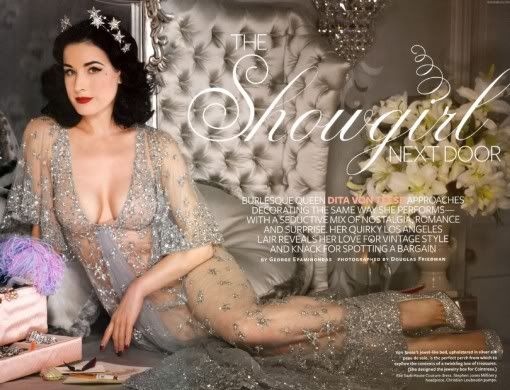 because ive been feeling a little blah i thought what better than to look at a little glam on a friday..and Dita never fails to pull me out of a frump and want to do my hair and makeup..(properly) even when i feel like im about to rattle because of all the panadol and antibiotics im taking... i always used to wonder what the inside of her house would look like and then i found the In Style magazine interview, and (sigh) its pretty much better than i imagined...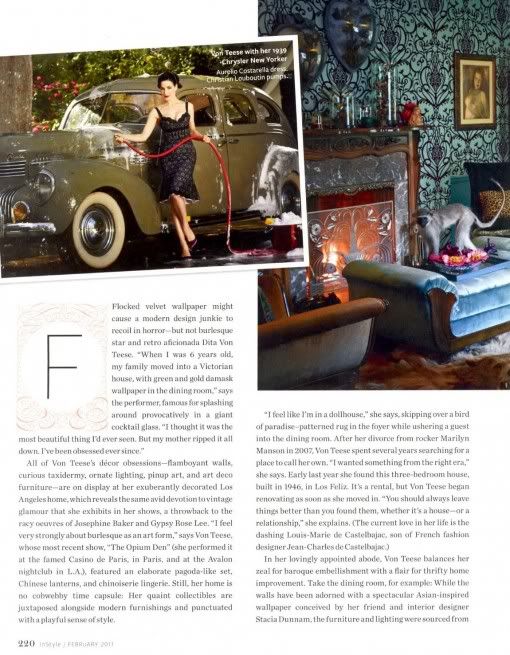 This is my to die for kitchen... i did squeal.. (ill admit) when i saw it everything from the pastel colour palette to the checkerboard floor tiles!!!! Its a room filled with sunshine.. and i imagine it would make me want to cook.....or learn to...and yes i would be baking in Louboutin pumps if i had them!!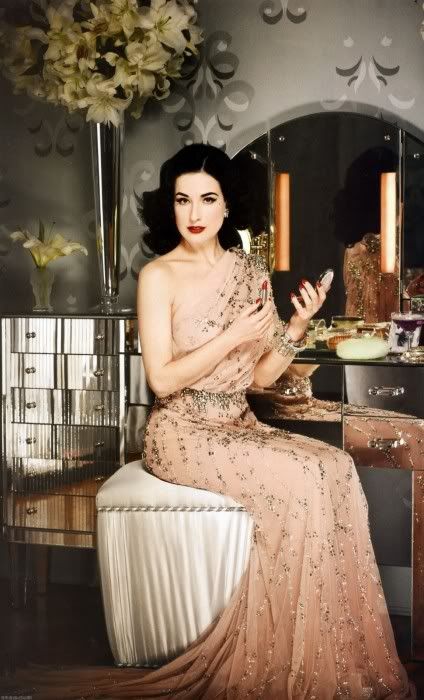 And her hat room... i would never leave.. i could just sit there all day and try them all on one by one!! Well i hope you all love love loved her place as much as i did...there are so many amazing vintage pieces i could imagine living at my place..
Now i promise to be back to it on Monday and blogging a little more also..
XX Have a fab weekend