Its officially Friday and im in definate need of some R&R but just because i need it dosen't mean im going to get it this weekend.. lots and lots to do.. a ton of sewing and photo taking for some gorgeous pieces going into the shop next week!! and i will be including a few of the pieces i mentioned in the previous post..even though im finding it hard to let go of some of them they are just too darn beautiful!!!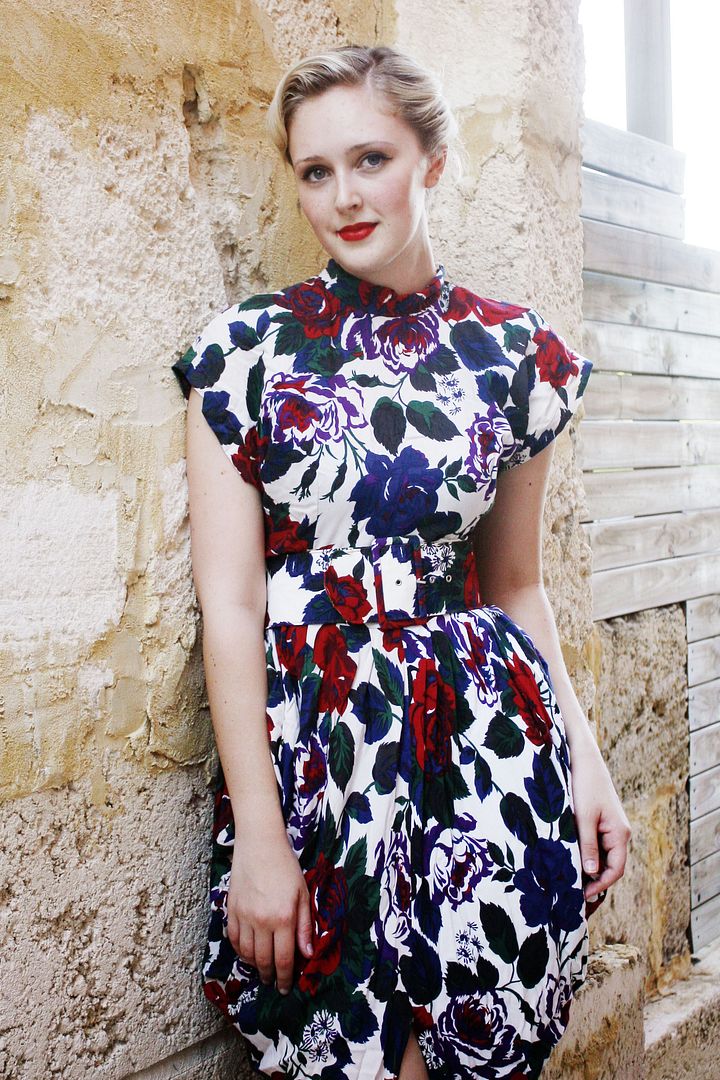 So i did a little sneak peek on the Vintage Valley facebook last night of this dress which will be up for purchase next week.. i really do adore this one.. the high neckline and draping length with a matching wide belt..(sigh) and the pretty print also...i thought i would snap a few pictures and mayb dream for a little while it was mine..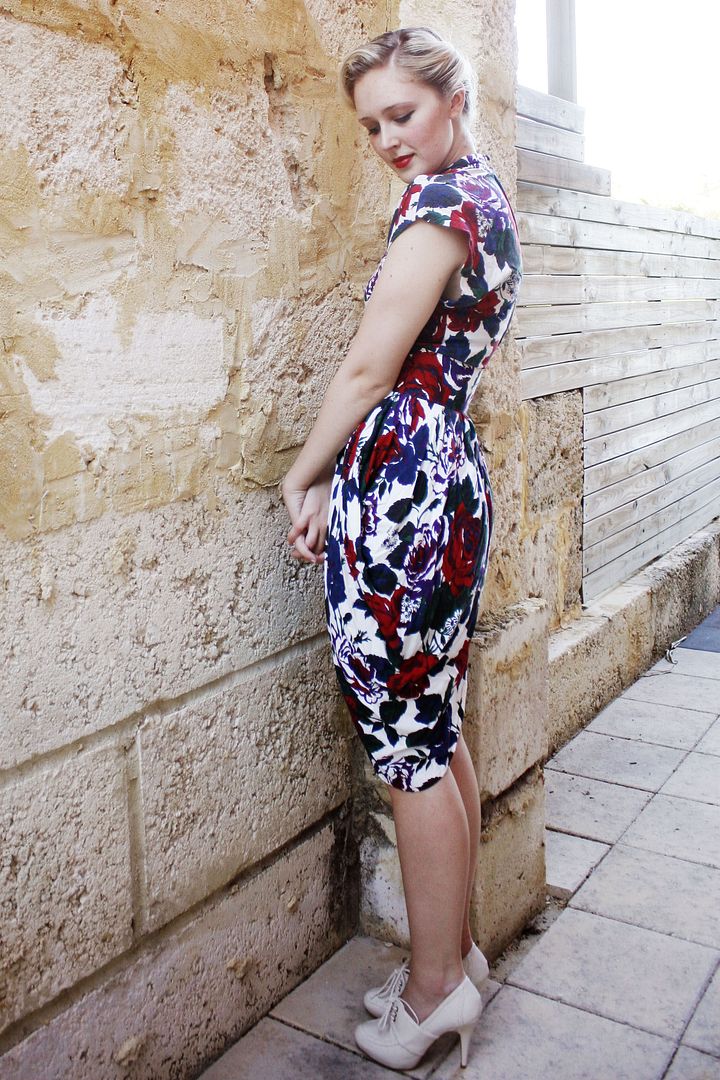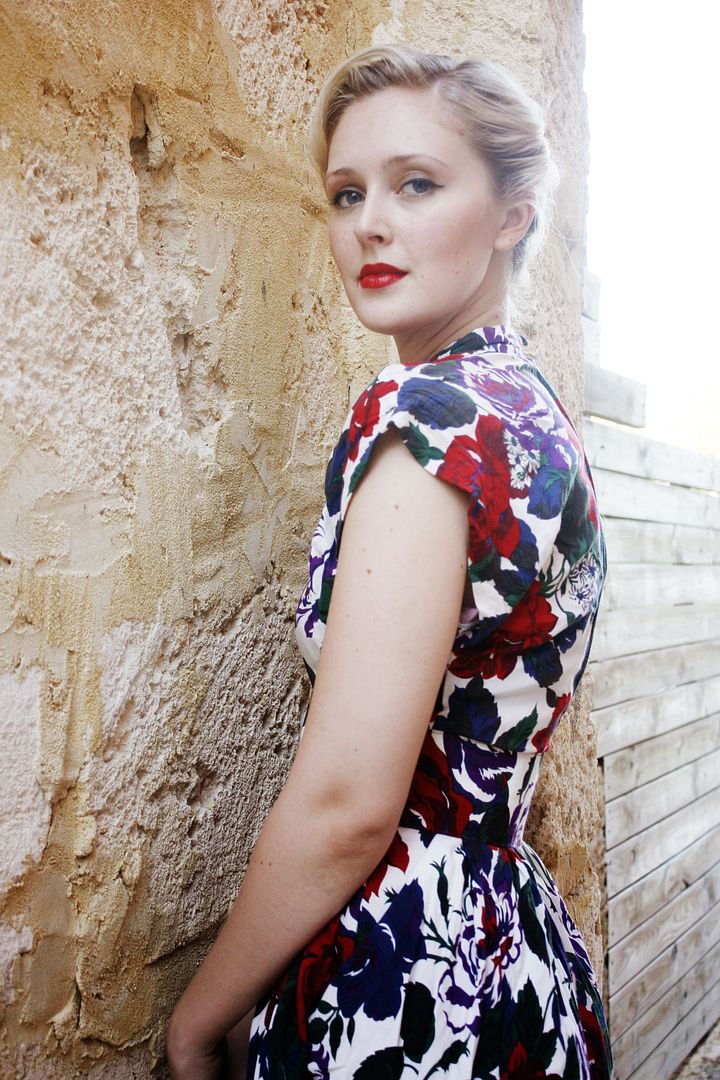 I am sorry for all the boring backyard wall photos, i have been finding it hard to venture out to take pictures during the week..when time is a ticking...so im going to take some this weekend that dosent involve a lovely limestone wall..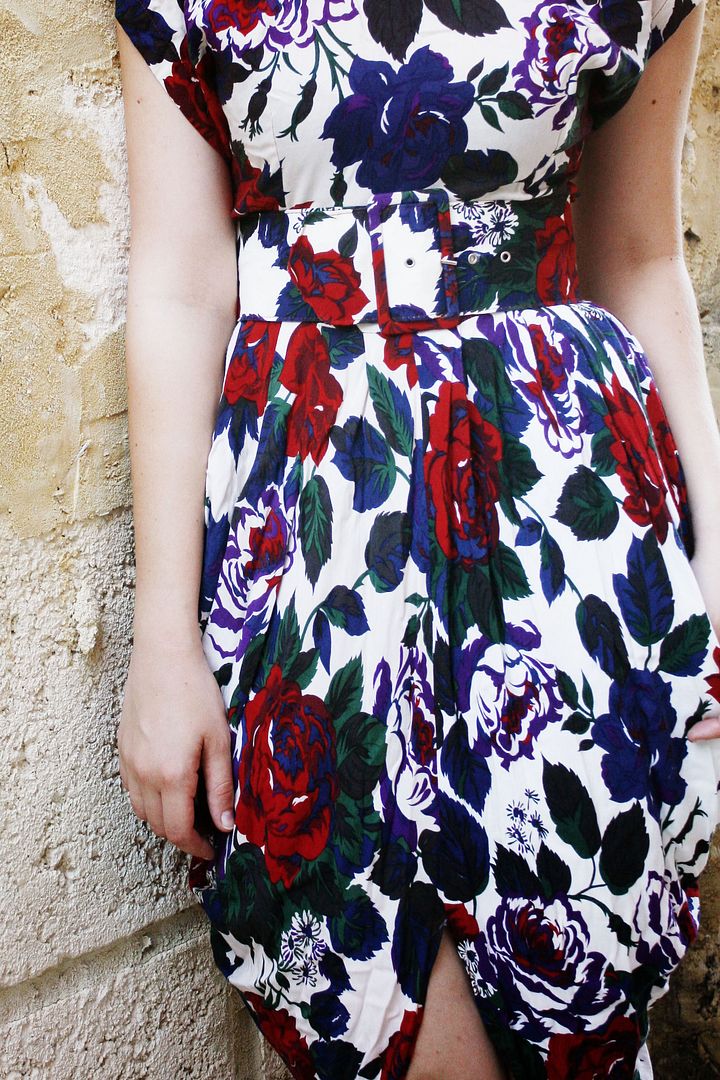 I was given these baby roses by the lovely boy.. and they were sitting on my dresser mayb looking a little lonely so there is nothing like fresh flowers for a little hair bouquet..and quite fitting for the dress i thought..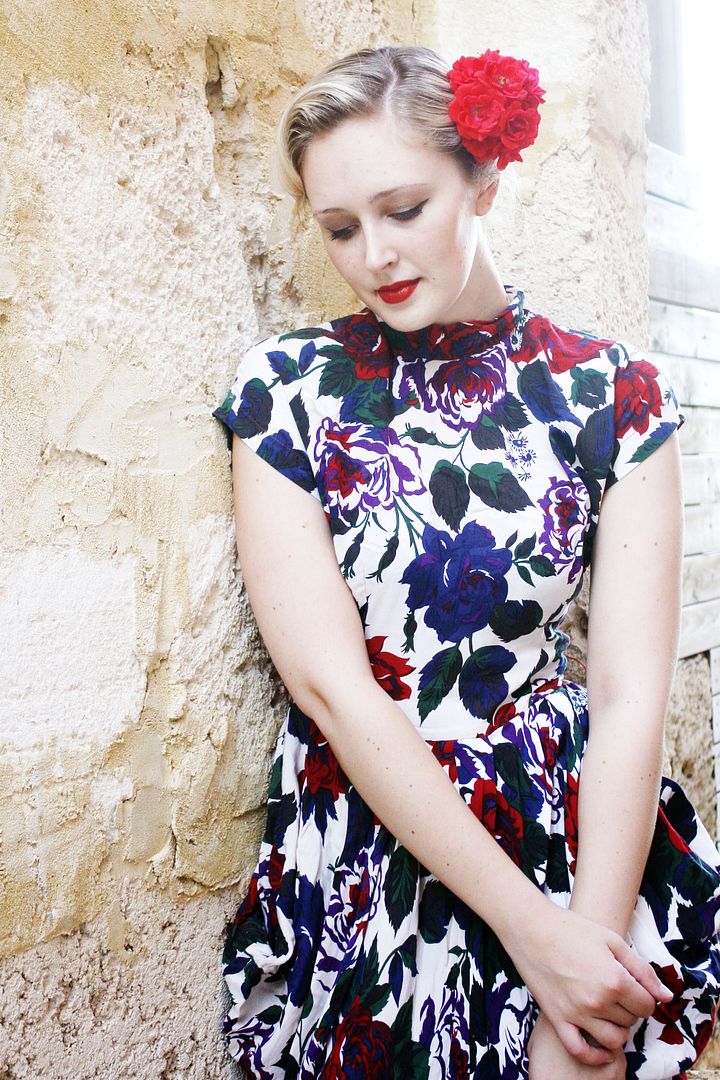 Im going on a op shop hunt on Saturday im wearing flats and bringing my ipod for music scouring motivation... (i tend to listen to the beatles when im op shopping..for some reason) mayb they bring me luck!! im hoping to find a few more jewellery pieces..Then were having a games night on Sunday at the pad with all the girls (and lads) they are a competitive bunch but i usually just sit back and laugh at them get angry when they loose!!! although id have to admit i can play a mean round of Scattergories!!!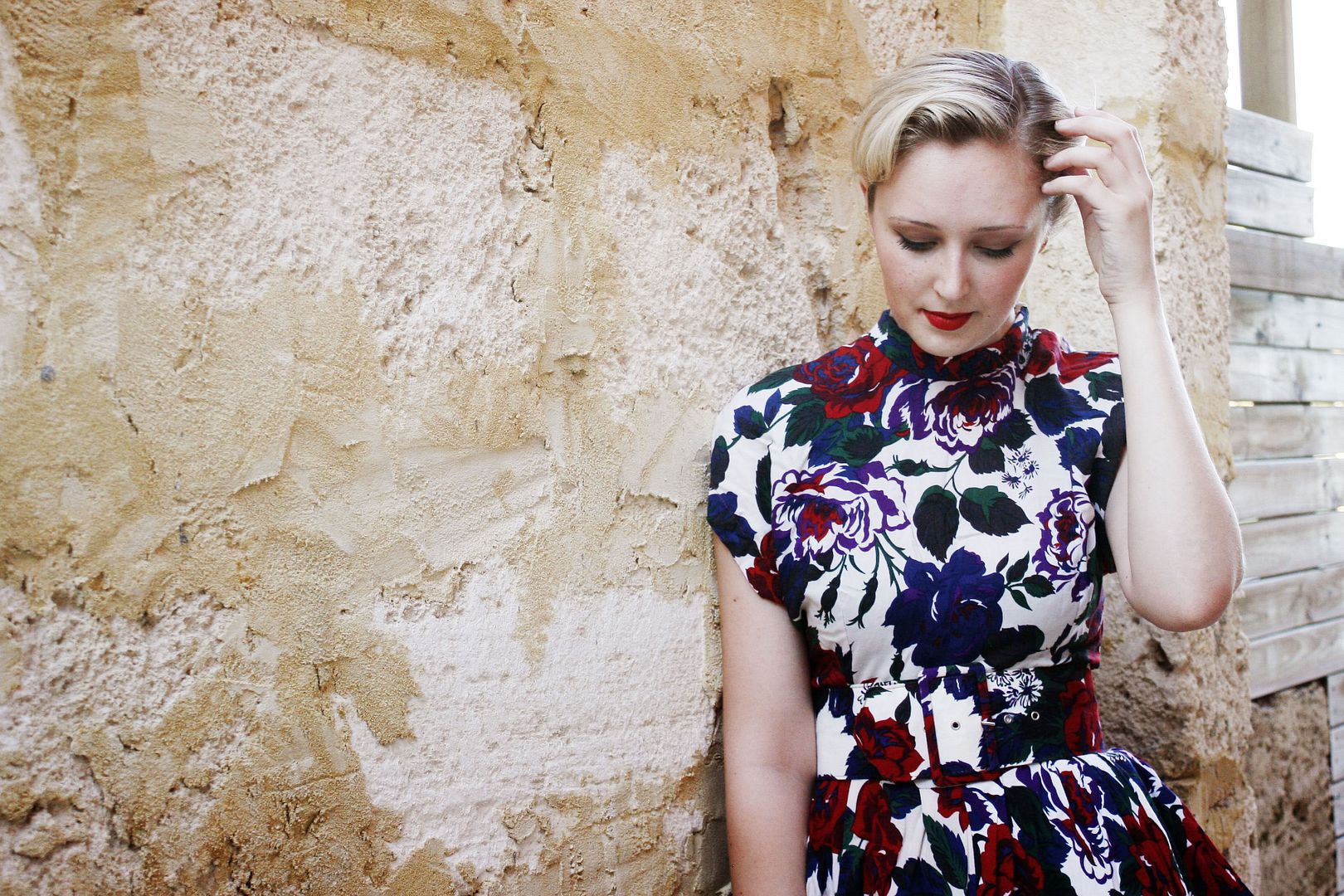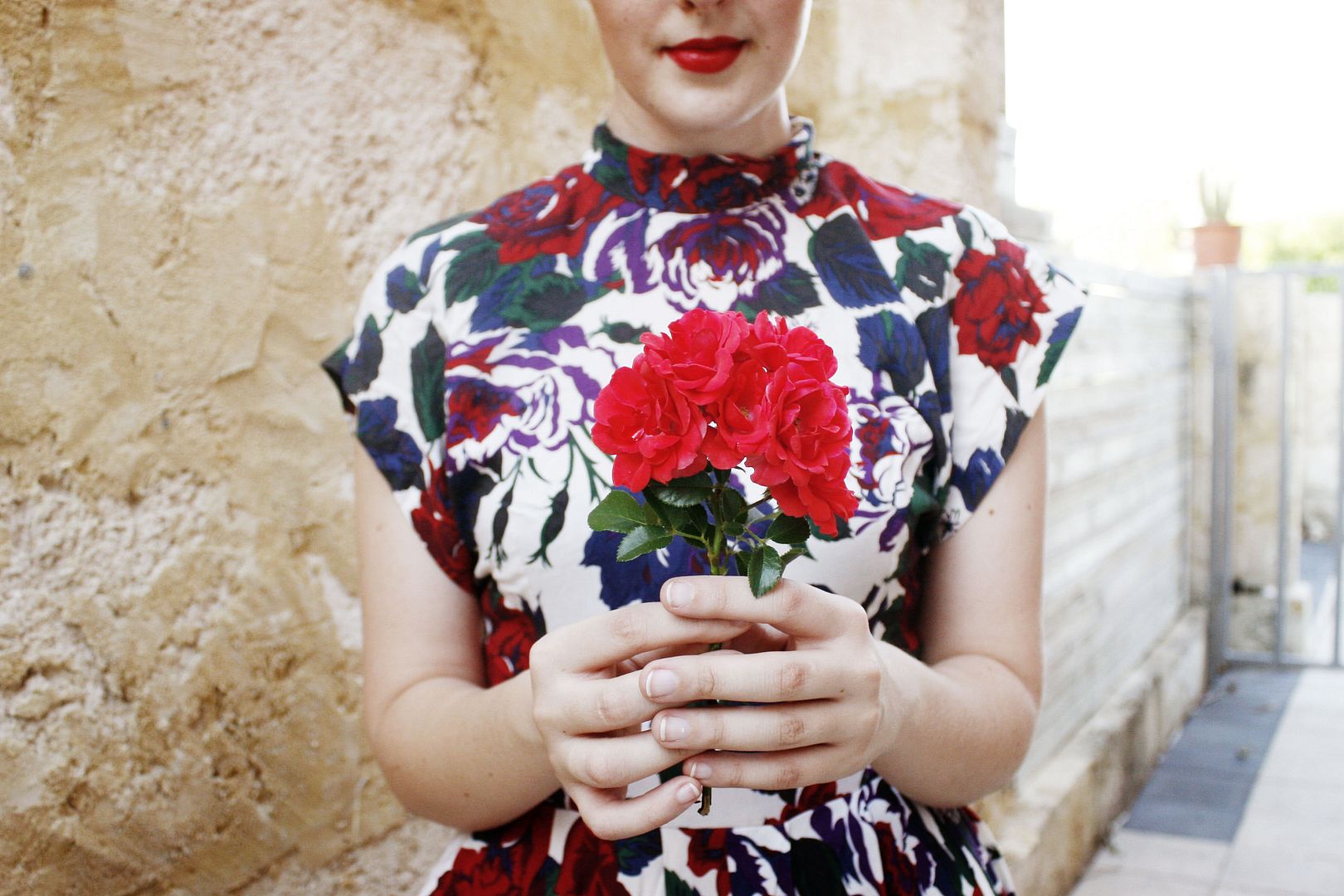 I hope your weekend is wonderful...If the weather holds up i think you should make yourselves a jug of Pimms and enjoy the sun!! (sorry to those who are having cold weather...earl grey tea is just as good!!)
XX
(Wearing: Vintage roses print dress, Boston Babes patent heels)