Only after uploading these images did i realise i almost have the same colour palette as the last outfit.. hmm im in a navy mood this week i guess..but really i did work the outift around the skirt because im seriously in love with it..
Uh.. Pleated perfection really... wouldn't you say? and plus it also reminded me a little of the
Rodarte skirt
(but even a little cuter i think) i do have a green cotton pleated skirt i have featured on the blog before but the cut and fit of this skirt feels a whole lot better.. and it makes me want to twirl!!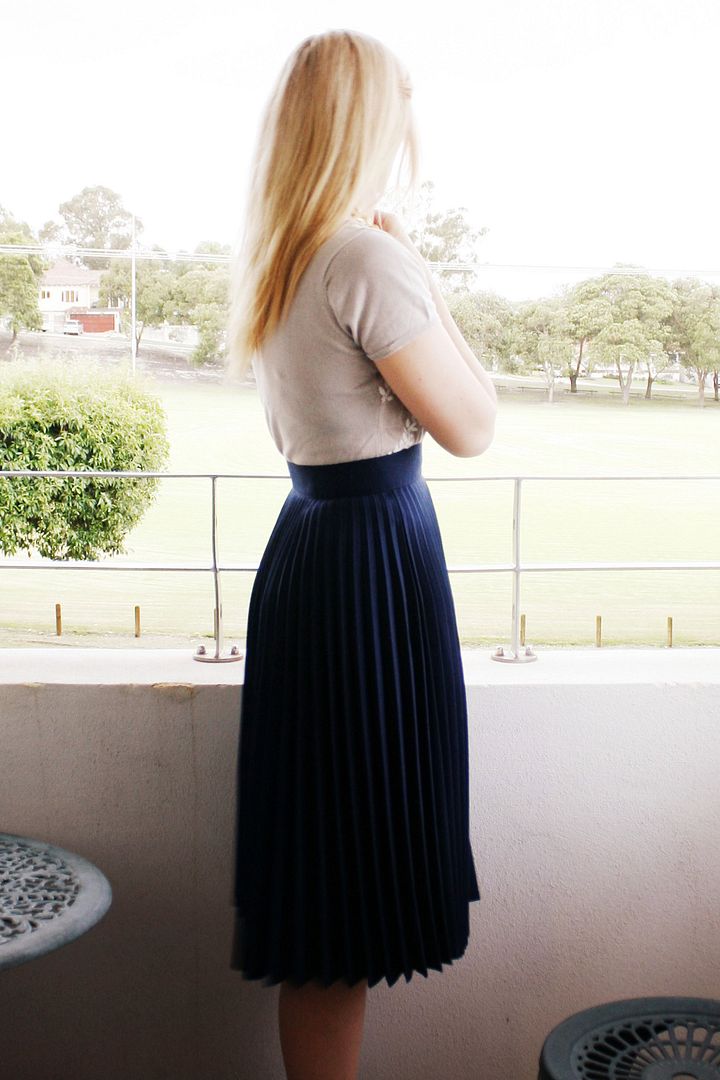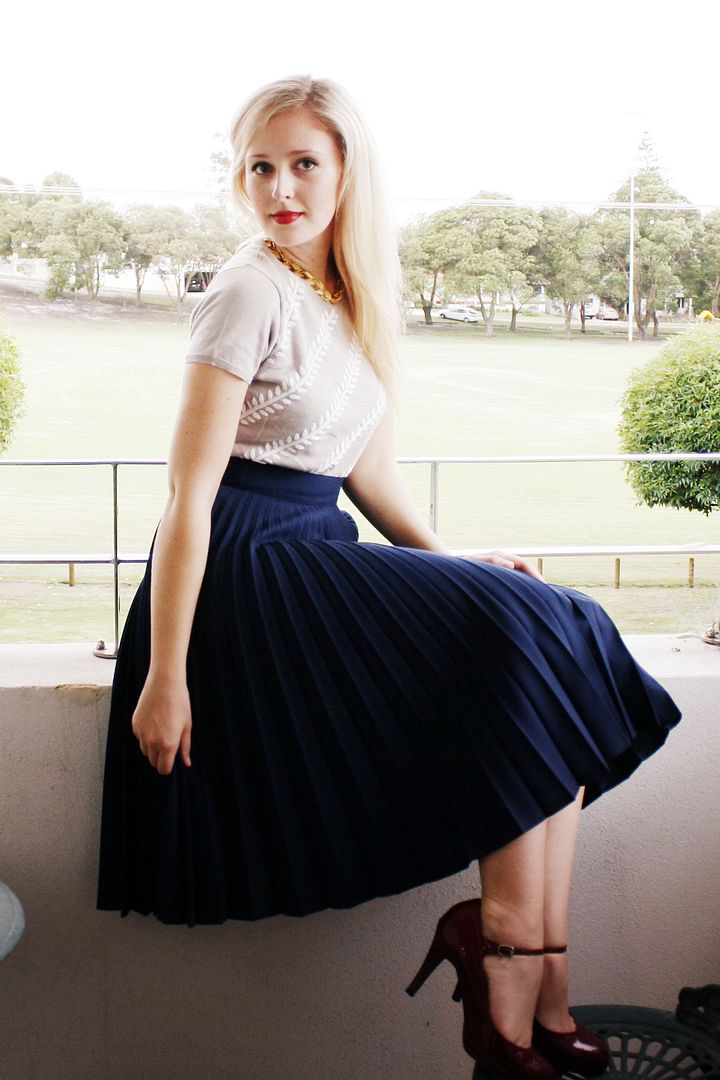 So i titled todays post Casual Weekdays because i do like to dress up alot..but i wanted to show you what i would wear just as an every day mid week outfit!! something easy to move about in.. with minimal fuss but a bit of elegance!! for the days when your hair is playing up (like today) where the humidity here has totally made all the waves dissapear from my hair.. ahh..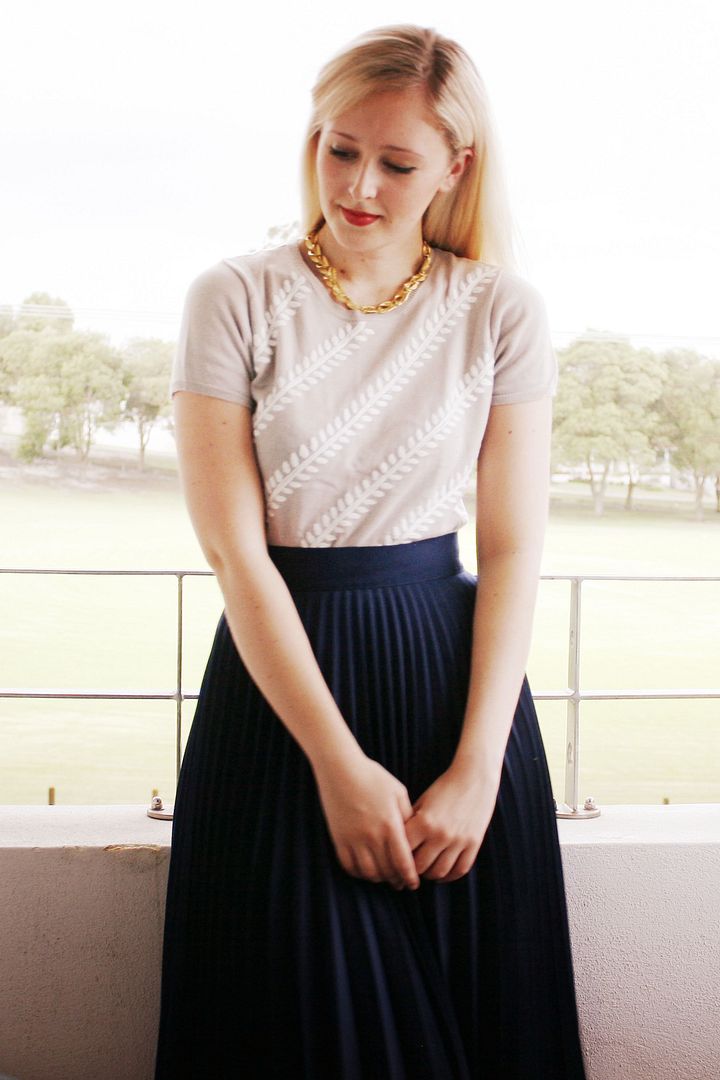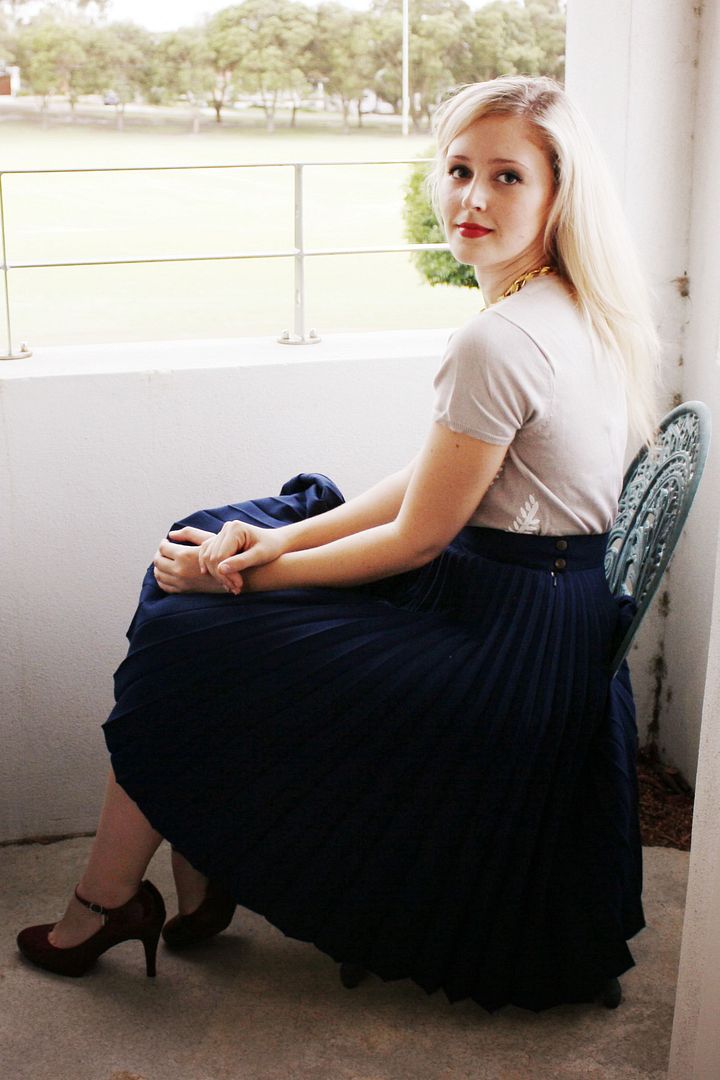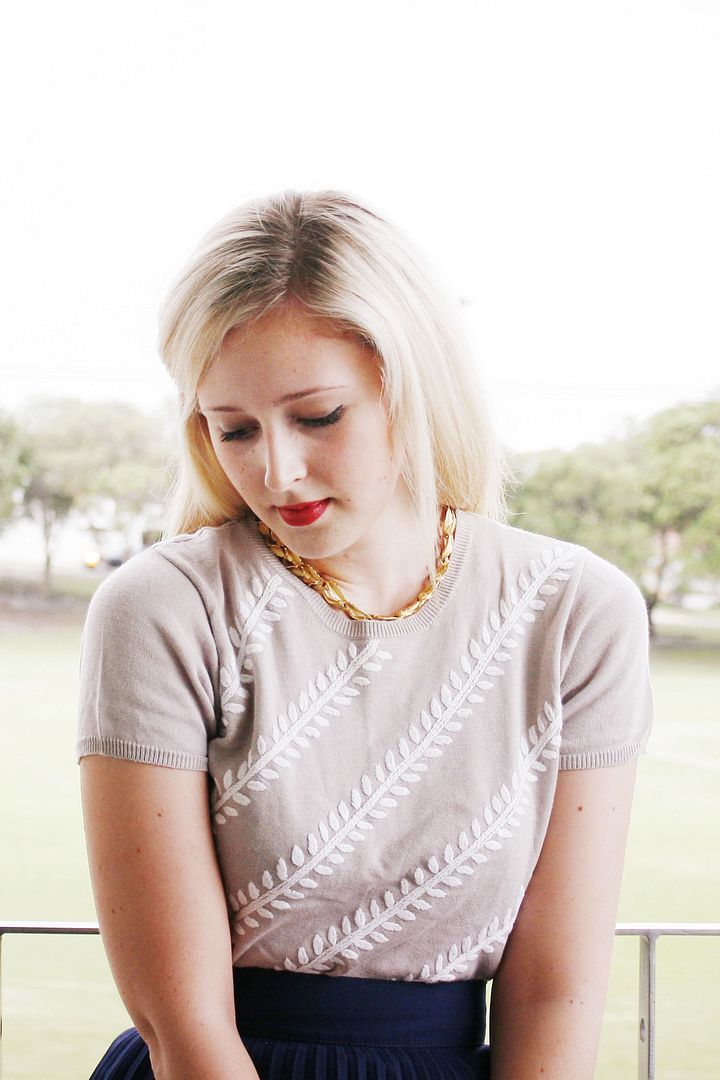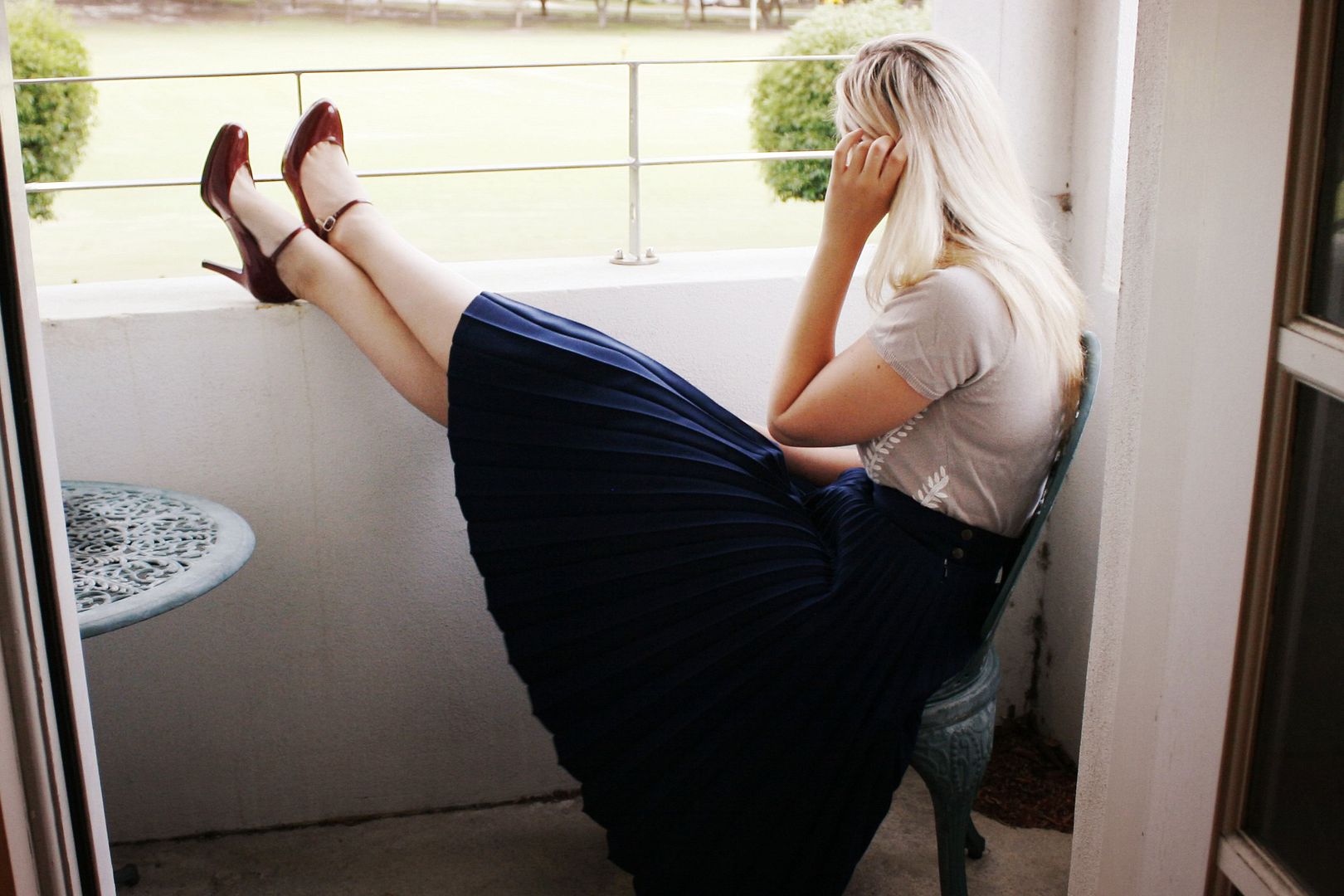 So i left my most lady like pose for the last image haha but really i mean look at the size of our balcony...bit of a joke really!! is it normal to feel claustrophobic on a balcony?
Also a big thank you to everyone for your swing dancing suggestions.. i think ive found a centre to do it at and im going to be taking their beginners course next month eek!! exciting... im looking forward to checking all my mini goals off one by one..
So this weekend will be filled with alot of coffee, A baby shower for my best friends sister, listening to
The National
over and over and scouring the internet for my bike...(and hopefully squeezing in a bit of reading and a photoshoot)
Have a swell weekend XX hop on over for Music Monday next week!!
(Wearing: Vintage navy pleated skirt, Vintage leaf trail top, Vintage gold leaf necklace, Gifted red patent heels)