As i mentioned yesterday i managed to get a little time to go for a drive over the weekend and visit one of my favourite spots its hidden in the back of kalamunda in the hills and is about a half hour drive from my house now..i used to live two seconds away but living closer to the city has its advantages even though i miss the hills sometimes..I used to drive up there alot whenever i was having a down day or whenever i was in photoshoot mode..the view is so amazing!!
Its funny growing up i was always in the hills (bush) living on a huge farm with lots of animals and id have to say i had the best childhood we were never stuck in front of a tv in fact my mum let us watch the news thats it..and me and my sister would just hang out in the fig trees or down by the creek bed, i was honestly really lucky i had the chance to be a real kid and use my imagination for fun instead of technology and when i have kids i hope i can do the same for them..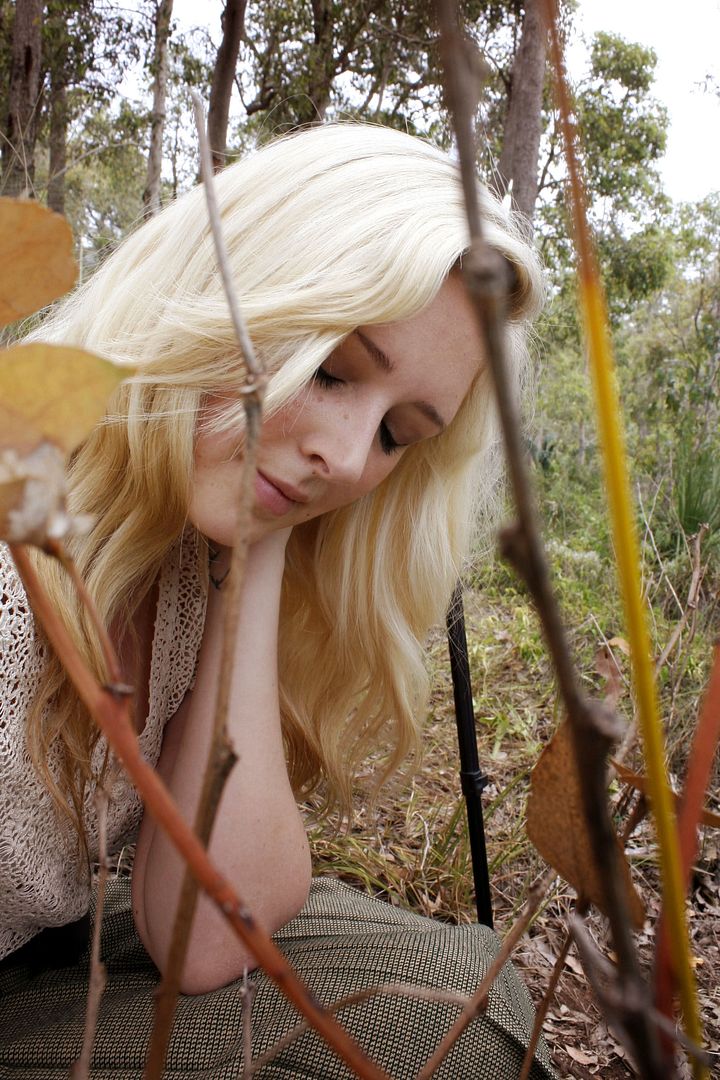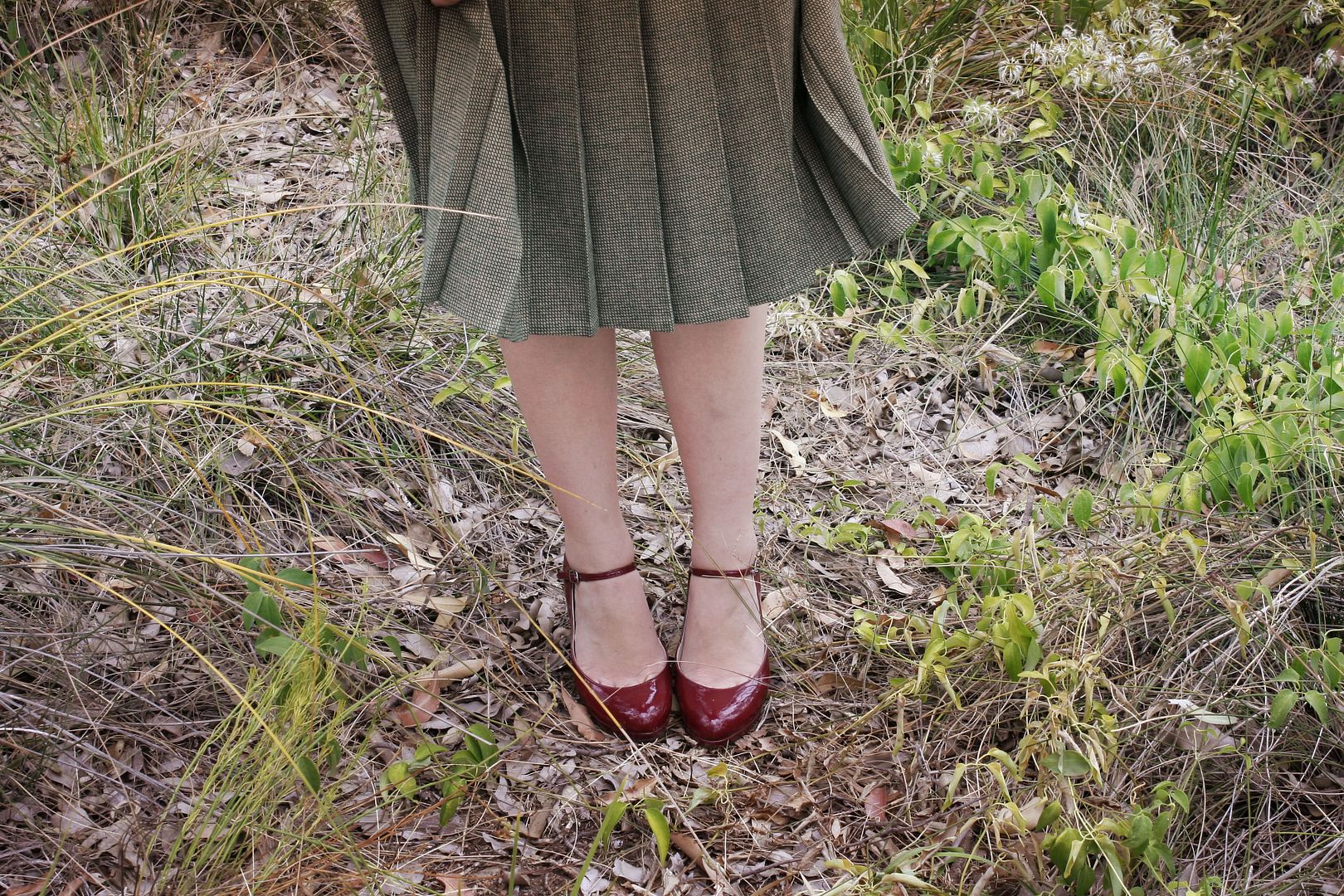 I think because i have always been surrounded by it as soon as i smell the dewy air and the cars start to dwindle on the roads and everything starts to turn into red dust i feel instantly at home...i could sit on a big rock in the middle of nowhere and feel right where im supposed to be!!!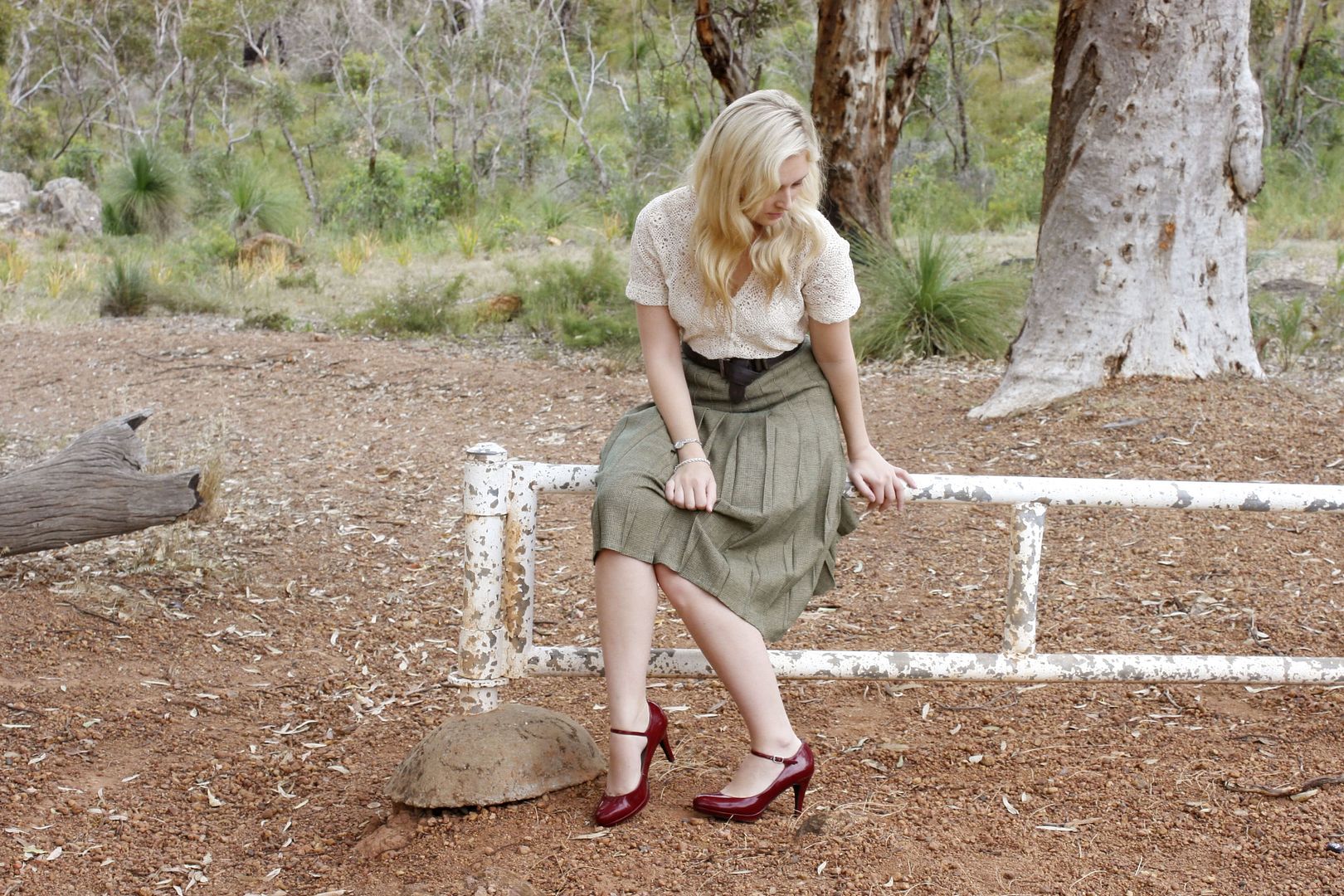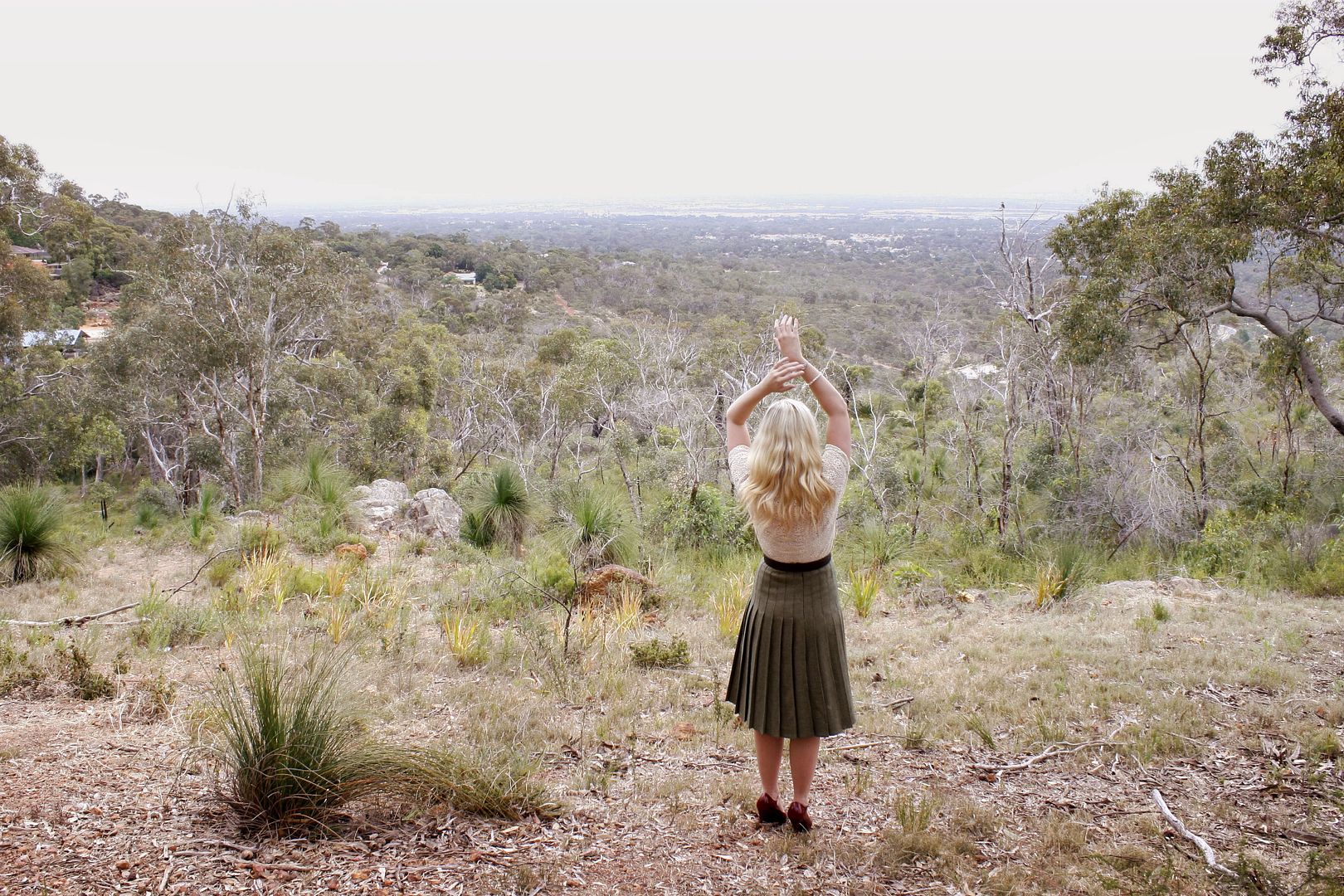 Anyway thats enough about that... i actually hadn't thought too much about this outfit and it wasnt until i was uploading them onto my laptop i noticed im actually almost in camouflage (except for the bright red shoes) haha.. i pretty much blend right in!!! The wool skirt was a cute find i love it when vintage skirts fit perfectly and hug the curves in your body it was so hot but overcast as you can tell so i had the best of both worlds wool skirt, lace top!! and your probably thinking what a dill she is wearing heels in the bush haha, truth is they are so comfy it feels like im wearing flats!! and plus i was venturing out for cupcakes and coffee later that day so heels it was...
Im hanging out for the weekend already (its only Tuesday)
XX P.S - ive just finished reading The Catcher in the Rye (loved it) have u guys read anything lately i simply must read??????
(Wearing: Vintage wool skirt, belt & lace Top with Gifted patent cherry red heels, Vintage Watch & Kailis Pearl Bracelet)