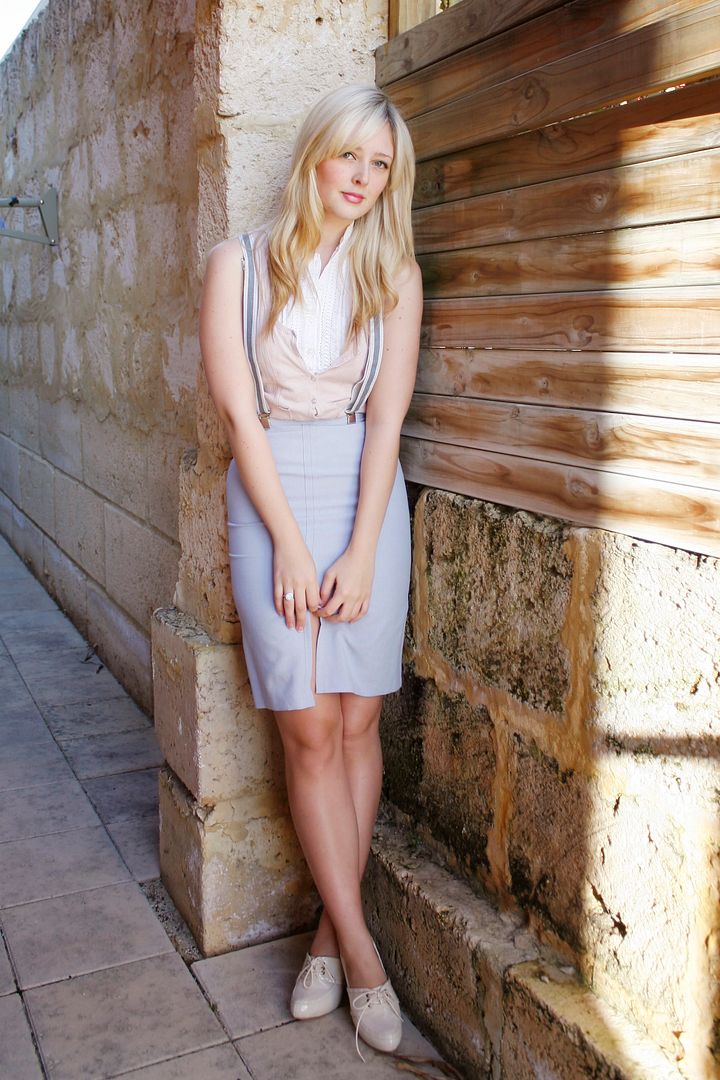 We have been having the best weather these days...its getting me super excited for Spring!!!!! and i can finally pull out all the super bright pieces in my wardrobe..yay!!!!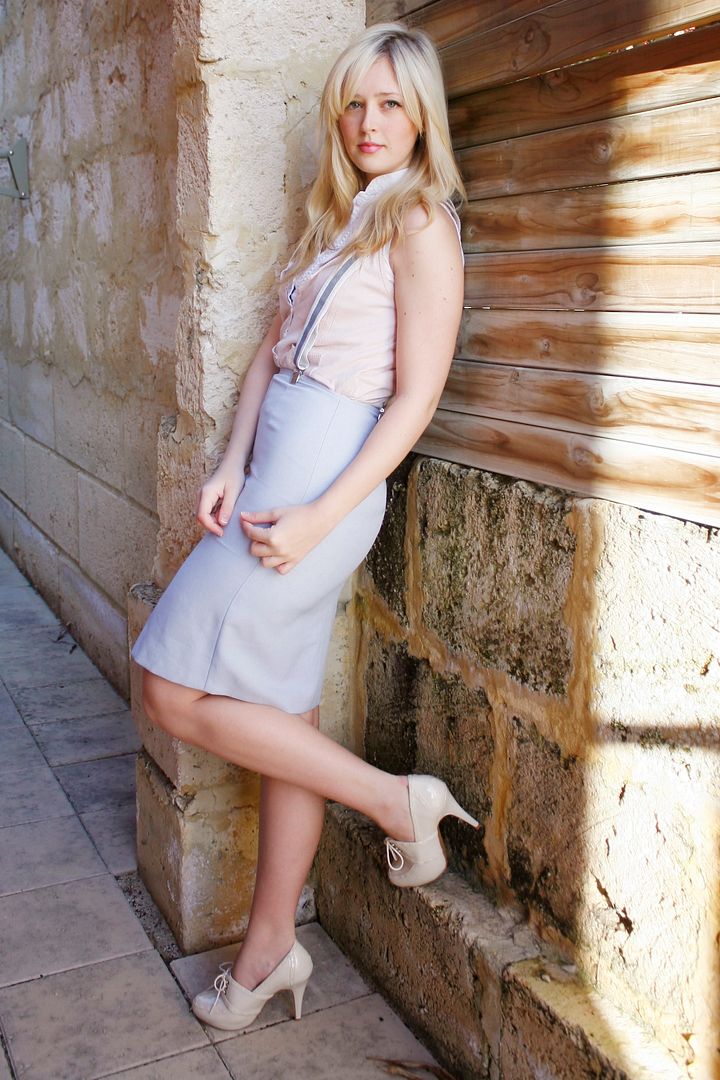 I had been on the hunt for a perfect pair of suspenders or braces whichever term u prefer!!! and every time i went the sales lady would tell me ohhh u just missed out on the cutest pair or..sorry we sold out yesterday!!! grrr.... but then after finding these beauties i think they were just waiting for me!!!! i did want a black pair and will prob still hunt for a black pair too but for now these are perfect for spring pastel colours!!!!! so fresh and cheerful...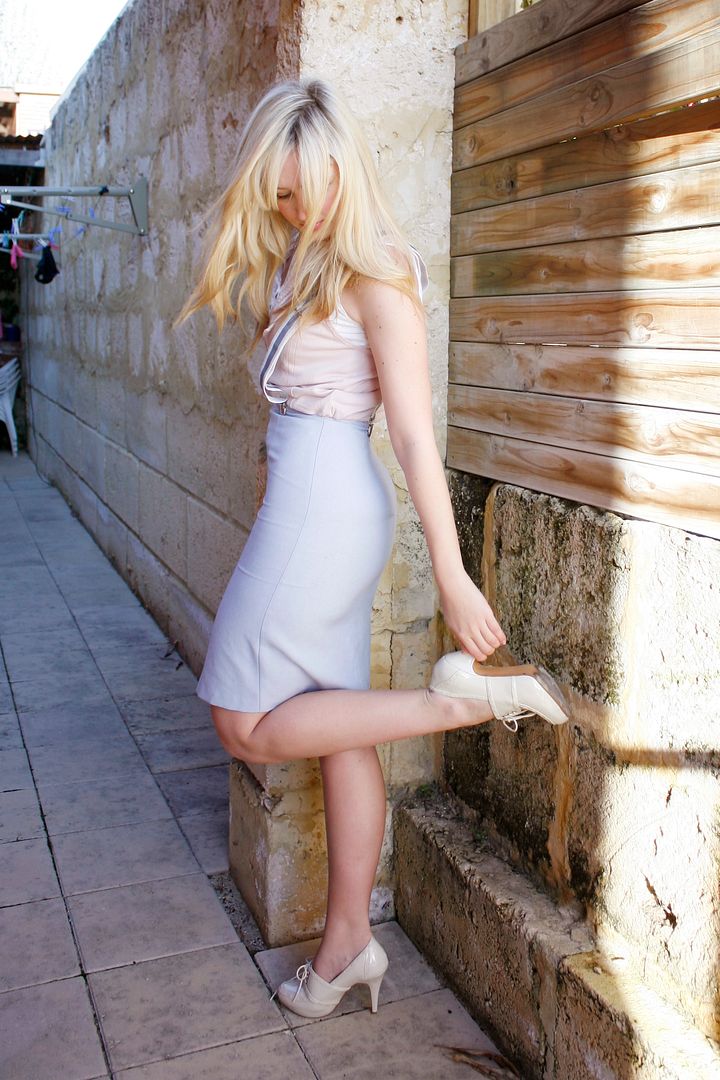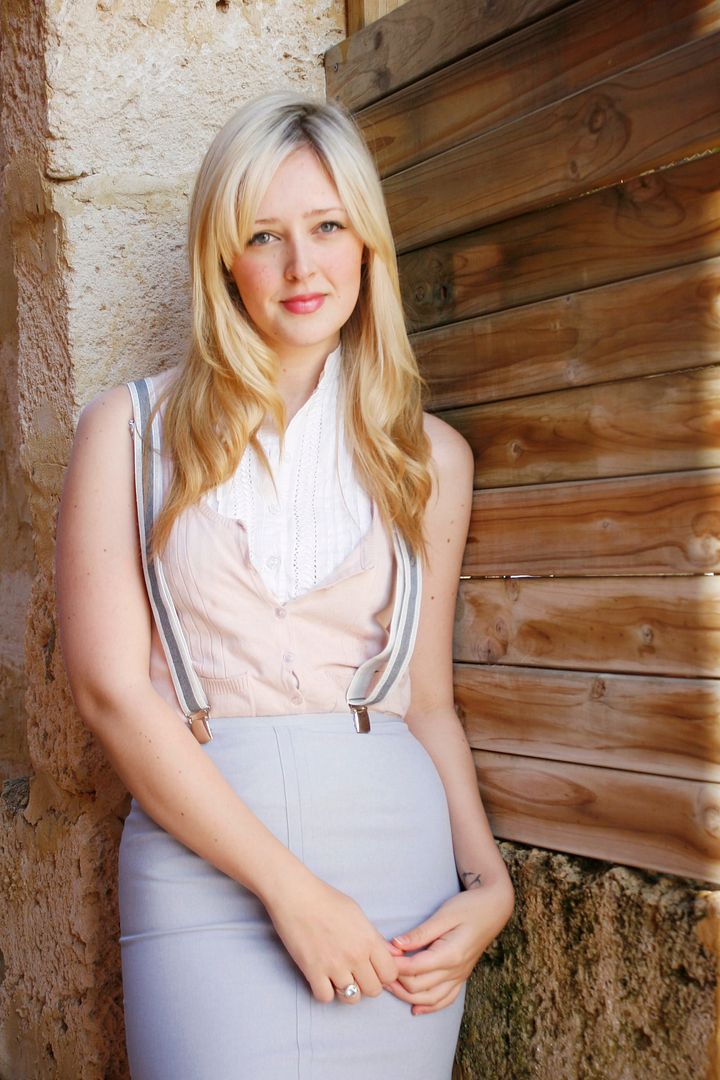 I finally had my hair done after what feels like a century!!!! but am dying for my fringe to grow out properly...im getting impatient!!!!!! i tried to do pin curls the other day and because my fringe is so horrid it didnt turn out like id hoped.....come on...grow haha... have you ever been successful doing pin curls??? do u have any tips for me???
I have a fab weekend planned catching up with my sister to do a photoshoot and doing lots of thrifting for the shop next week sorry i didnt get around to doing an upload i honestly ran out of time in my week...which just means extra stuff next week...Hooray!!!
Happy Friday XX
(Wearing: Vintage pencil skirt, Cotton Blouse, Bag & Suspenders with Boston Babes heels & Cotton on Vest)