We had the most glorious weekend, the sun was out and i promise you everyone seemed so much happier...nothing like a bit of warmth to cheer everyone up!! i got to pull out my white white legs and wear some cute skirts...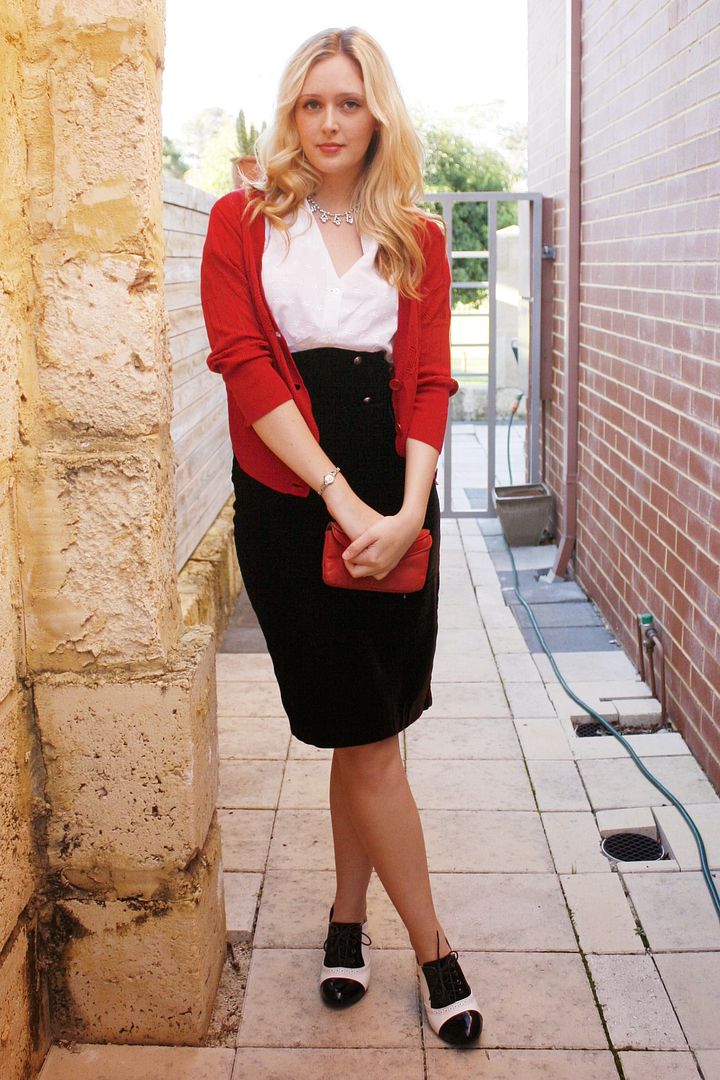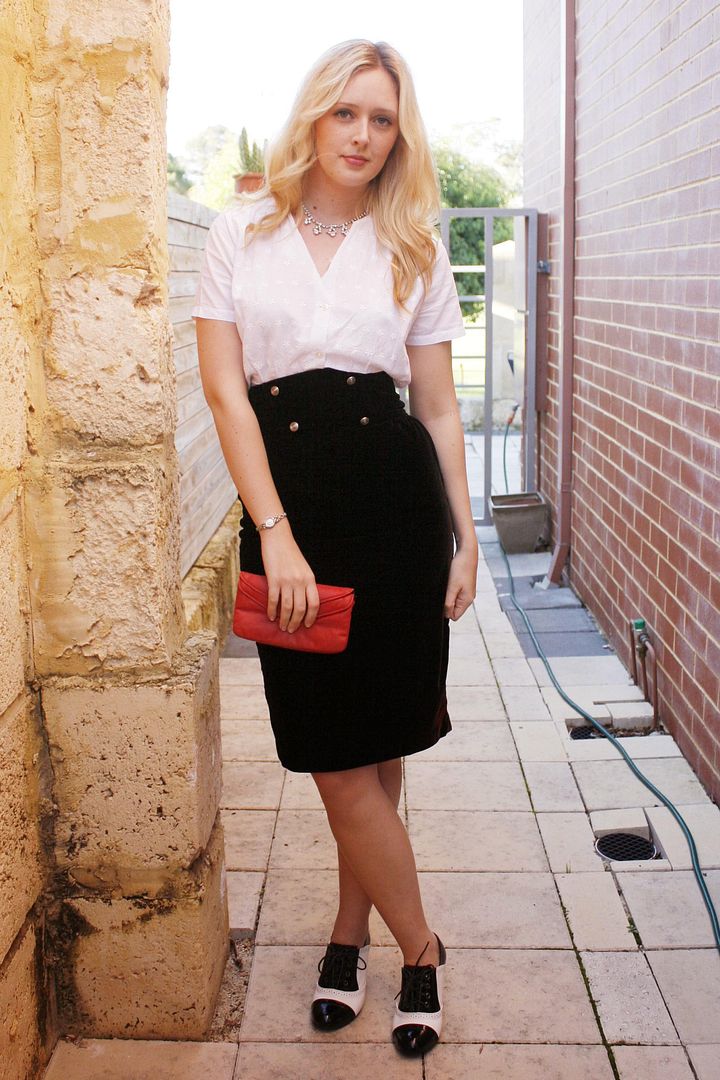 i spent the whole day Saturday getting lost in a few thrift shops and attempting to do some victory rolls in my hair i eventually gave up..i think my hair is way too long to pull it off...and then spent the rest of the day drinking coffee with my fav girl Jazz and her bulldog Boris..he is such a gorgeous little dog he cracks me up everytime!! i cant wait to get my little Boston Terrier and they can be best friends..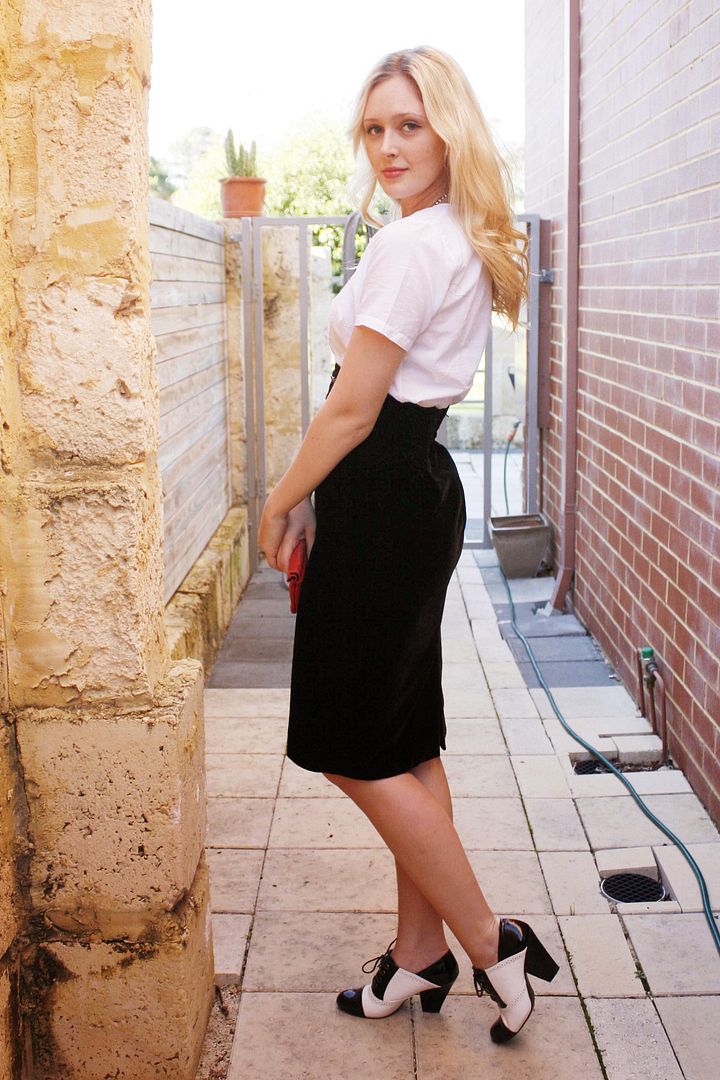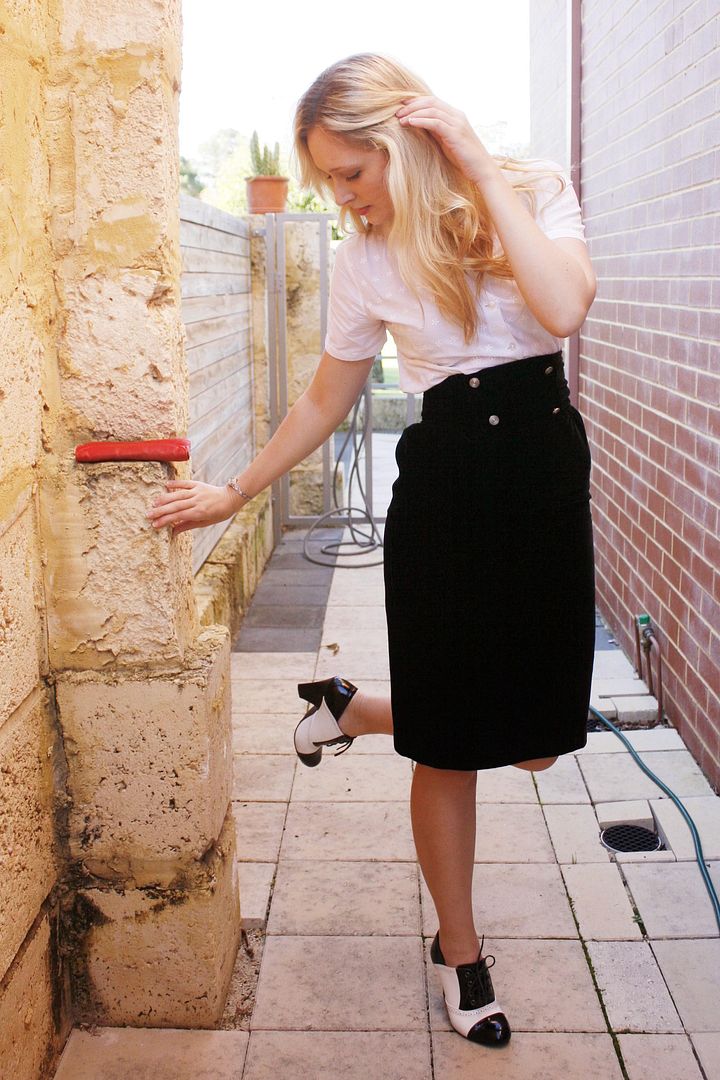 I love this vintage necklace my grandma gave me on Sunday i went and visited her after a huge lunch date with my friend Peta i promise the best burger and strawberry milkshake ive had in yonks.... anyway... its so cute everytime i visit her she sits me down with a cup of tea and she shows me all her vintage jewellery and tells me exactly where she bought them and the era they are from.. i love it she has the most AMAZING pieces...i swear my whole family has a collecting addiction!!!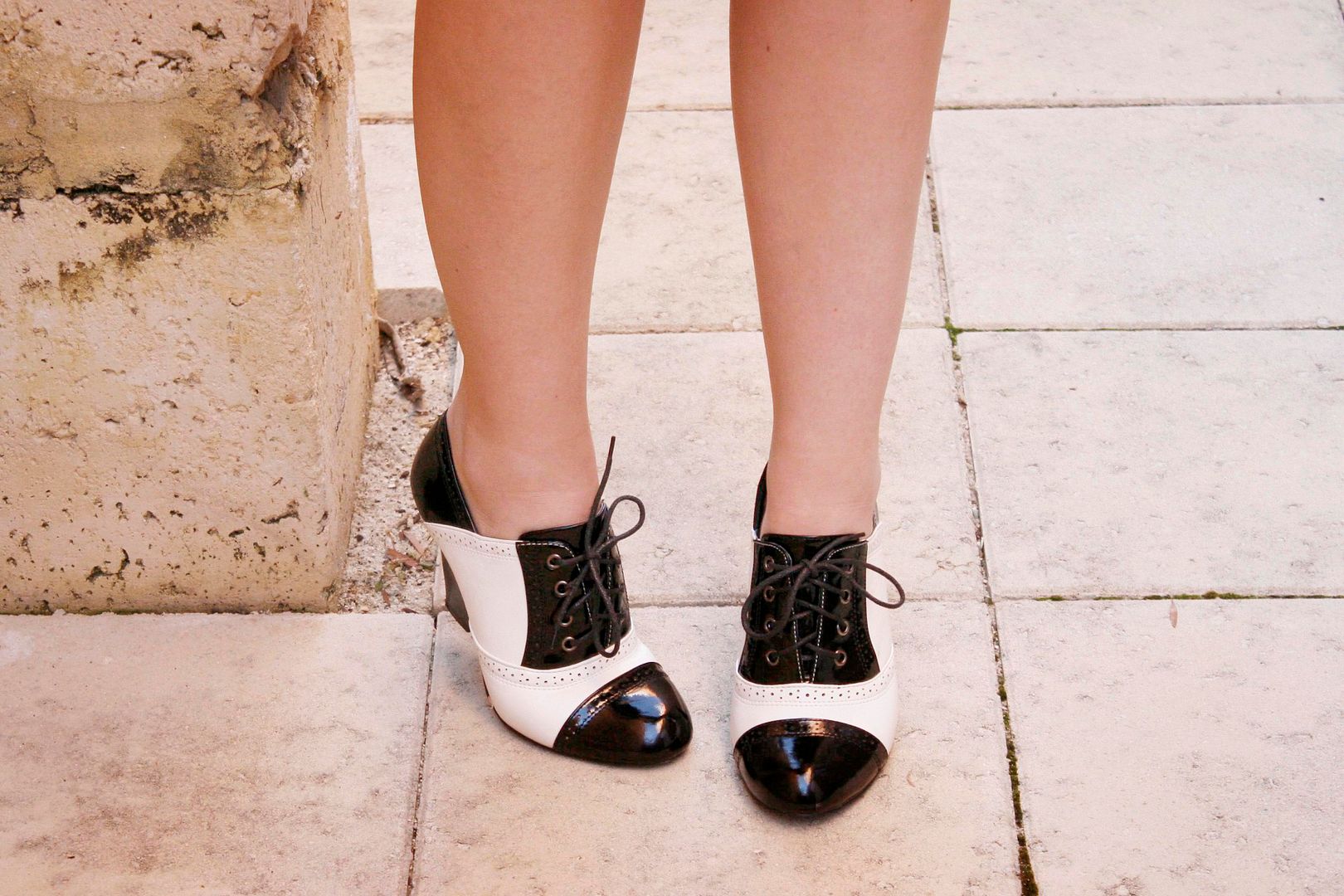 Can you believe i found these black and white Brogues while thrifting!!!! i know crazy.... i was so stunned someone passed these on whithout a dent or scratch on them they were practically not worn at all...and in my size too!!!! just meant to be i say....
Im sorry i dont have a shop update today i had planned to do it but i found a few more items i wanted to add and thought id rather do it all together on Wednesday...so keep an eye out for them...there are some super cute pieces up for purchase!!!!
Here's to a brand new week...so much to do..and lots of exciting projects starting woot woot!!!
Happy Monday XX